Is it too early to plan for the holidays?
August 9, 2022 by Darcie
You've probably seen a few Christmas in July sales, but usually holiday offerings don't hit stores in earnest until we get the first whiffs of autumn in the Northern Hemisphere. Not so for Bonne Maman, however, because the purveyor of jams, jellies, preserves, and herbal teas just announced the availability of its highly sought after limited-edition Advent calendars. Maybe they wanted to ensure on-time delivery in these days of shipping delays. These Advent calendars sell out in a jiffy, so if you are interested in one you should probably act swiftly.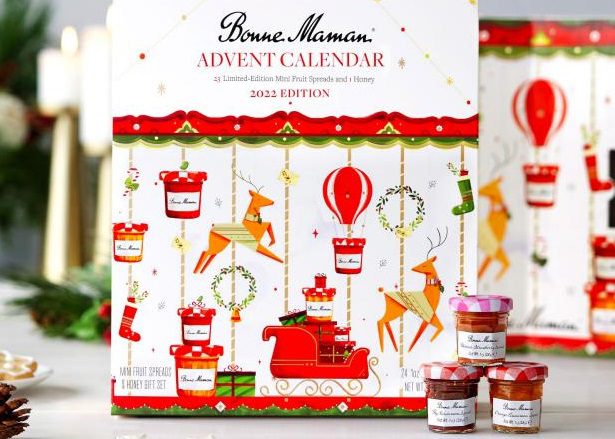 With September just around the corner, autumn really isn't that far away, and plans for holiday festivities do not seem like such distant endeavors. I have slowly started stocking up on butter and sugar for my traditional end of year baking, partly to stave off any further inflationary hits and in case of unanticipated shortages. These days it seems one cannot be too careful or overprepared.
I'm not going overboard and hoarding anything to induce unnecessary shortages, but it seems like a gradual stock-up on non-perishable or easily frozen items makes sense. Purchasing any specialty pans, cookie cutters, or equipment you've been eyeing sooner rather than later is a reasonable plan as well. Without a crystal ball to predict whether any illness or weather event will cause interruptions to supply chains, planning ahead is the best I can do. Mustering up the energy to actually make cookie dough ahead and freezing it – well, that's another story.