Sometimes the best things come in small packages
August 4, 2022 by Darcie
Despite what some advertisers claim, bigger is not always better. A giant stand mixer might be perfect for making multiple batches of cookie or bread dough, but if you want to whip just one or two egg whites, you can be out of luck if all you own is a 10-quart Hobart. Often, having a small tool dedicated to the task is just what the doctor ordered. A bonus of tiny tools is that they don't take up much space, making them a win-win.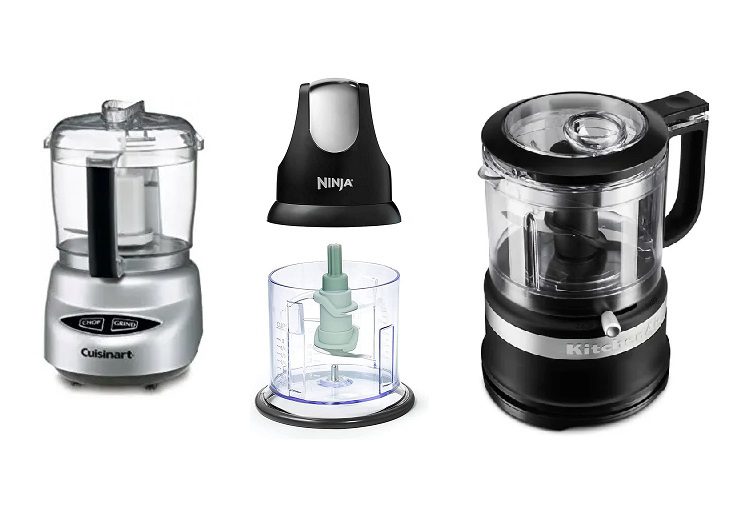 Saveur recently took a look at the best mini-food processors available (these are US models but many of these brands are offered worldwide). Mini-food processors are wonderful for chopping small amounts of vegetables or when you are cooking for one or two, as I often do these days. Dragging out the 14-cup Cuisinart is a chore I would rather skip, but a 3 cup model can live on the countertop.
Huff Post also posted about the best small appliances and space-saving kitchen tools not too long ago, also including multi-use cookware in the review. A lot of the products profiled in this article include space-saving storage racks and organizers to help you escape the problems of cluttered drawers and cabinets.
Going back to the stand mixer, my KitchenAid 7 quart does sit proudly on the counter but the drawbacks mentioned above are real, which is why I splurged on a smaller 3 quart bowl and combi-whisk. This fits on larger bowl-lift KA models and solves the problem of whipping smaller amounts of egg whites or cream or making half-batches of recipes. It's like having two stand mixers in one. For those with limited space and smaller needs, KitchenAid also has the mini stand mixer.
If tiny is your jam, you might want to check out these teensy-weensy measuring spoons, which start at 1/4 teaspoon and go down from there to a miniscule 1/64 of a teaspoon. I have never seen a recipe that calls for anything less than 1/8 of a teaspoon, but maybe I'm just looking in the wrong places.