Fall/autumn preview: Part II – Non-baking titles
August 2, 2022 by Jenny
Last month, I shared Part I of my fall/autumn preview which highlighted baking cookbooks. I recently updated that post to include a few books which have come in. Here in Part II I will tell you a bit about the non-baking books that I've been fortunate to review either by galley, pdf or copy of the book and as these titles continue to come in, I will try to update this post for you so you can plan your wish lists accordingly.
International
Home Food: Recipes to Comfort and Connect by Olia Hercules is the author's fourth cookbook and most personal title yet. Each book that is published from this talented food writer (and wife of Joe Woodhouse) is a gem and each release shines brighter than the one before. Olia's books are warm hugs filled with comforting recipes and beautiful narrative. Organized by chapters as follows: How We Eat Now; Migrations; An Italian Interlude; Food that Shaped Me; The Magic of Festive Food; Cooking as Self-care; Sweetness; and ending with New Pantry Staples – it is a well orchestrated "this is Olia's life" through recipes. Events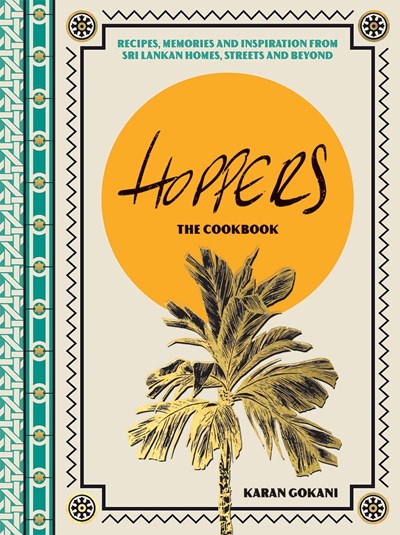 Hoppers: The Cookbook: Recipes and Stories from Sri Lanka and Beyond by Karan Gokani showcases signature recipes from the cult London restaurants, while also going beyond their four walls to explore the dishes, places and people that inspired them. The book celebrates both home cooking and the food served at roadside shacks, kitchens and stalls across Sri Lanka. Karan Gokani explores the classics as well as new recipes developed at Hoppers restaurants. Stunning location photography, glorious food, warmth, personality and generosity suffuse the pages of this cookbook – join the Hoppers family in a personal and vivid journey exploring and celebrating the food from this extraordinary island.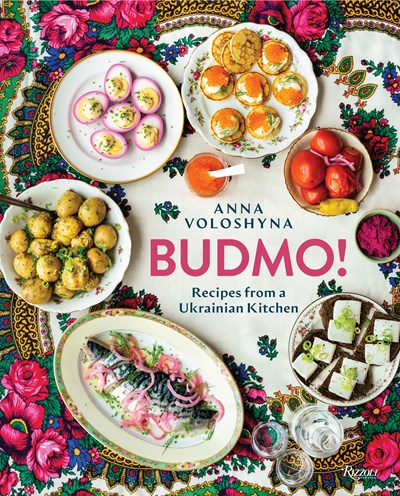 BUDMO!: Recipes from a Ukrainian Kitchen by Anna Voloshyna: Budmo is Ukrainian for cheers and the vibrant cover reflects the beautiful dishes that are shared within its pages. The publisher says it best: "A gorgeous magenta pkhali comes alive with roasted beets and a tangy pomegranate molasses. Borscht is reinvented with green sorrel and semi-soft eggs. And Voloshyna even shares a personal recipe for her Ukrainian grandmother's duck – roasted to a delicious crispy-brown perfection." This is a stunning book that celebrates the beauty that is Ukraine.
Mezcla: Recipes to Excite by Ixta Belfrage: For Ixta, combining tastes from around the world is her job and her heritage. Inspired by her Brazilian, Mexican, and English roots and living in Italy, London, and beyond, Ixta's recipes take inspiration from these corners of the globe to create unapologetically fusion dishes that pack a serious punch. This title will be released in the US in September.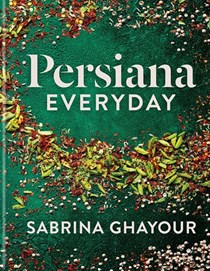 Persiana Everyday: All New Recipes from the Best Selling Author of Persiana by Sabrina Ghayour: An all-new collection of more than 100 fuss-free, crowd-pleasing recipes for everyday eating from the author of the award-winning, Sunday Times bestselling cookbook Persiana. Designed to ensure maximum flavour with the greatest of ease – including no-cook, quick-prep, quick-cook and one-pot dishes, Persiana Everyday is full of generous, inviting and delicious recipes to cook again and again for family and friends.
Pierogi: Over 50 Recipes to Create Perfect Polish Dumplings by Zuza Zak is divided into ten chapters across 50 recipes. In North, South, East, West and Central we delve deep into the regions of Poland, along with the dumplings, traditions and stories that define them. In the Modern, Vegan, Festive, Creative and Gluten-free chapters, we find a fun take on dumplings for a contemporary audience. Throughout, the recipes are interspersed with mini-essays on some of the key ingredients used to make pierogi. With beautiful location photography, thoughts on the history and development of pierogi, and tips and tricks for perfecting them, Pierogi is a deep-dive into this compelling and culturally significant food.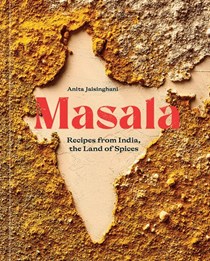 Masala: An Invitation to the Magic of Indian Spices, with Recipes by Anita Jaisinghani will teach you to think like an Indian chef, revealing the wisdom and techniques to cooking with fresh whole spices: identifying warming versus cooling, what order they should be used, how to temper in hot oil, and much more. With recipes drawing inspiration from every corner of India, including fermented dosas, sweet and savory chutneys, fragrant chicken, fish, and pork curries, samosas, pakoras, and naans, these recipes pay homage to one of the oldest and most diverse cuisines on the planet. Expect to be wowed with new flavors and combinations, such as Saffron citrus pilaf, Jackfruit masala, Vindaloo ribs, Avocado mushroom chilla, and Smoked eggplant raita.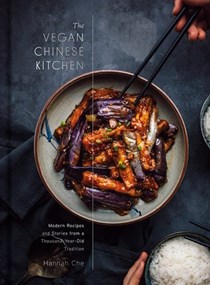 The Vegan Chinese Kitchen: Recipes and Modern Stories from a Thousand-Year-Old Tradition by Hannah Che: Through gorgeous photography, stories, and recipes, Che shows us the magic of this highly developed and creative cuisine in which nearly every dish in the Chinese repertoire can be replicated in a meatless way, such as Sichuan chili-oil wontons, or using spicy mushrooms in dan-dan noodles. You'll find recipes that are naturally plant-based and as irresistible as they are nourishing.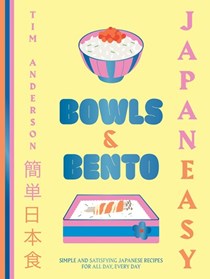 JapanEasy Bowls & Bento: Simple and Satisfying Japanese Recipes for All Day, Every Day by Tim Anderson shows you how you can build your own delicious bowl from scratch as well as how you can construct your very own bento (Japan's beloved and beautiful lunch boxes) from the comfort of your own home. Fun to make (and eat) JapanEasy: Bowls & Bento celebrates the versatility, simplicity and joy of Japanese food. This is everyday self-care and self-love, in bowl and bento form.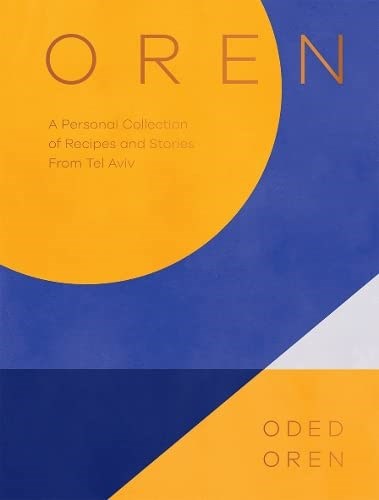 Oren: An Eastern Mediterranean Food Story from Tel Aviv by Oded Oren celebrates Tel Aviv with simple, seasonal recipes which celebrate every ingredient. The chapters are broken down by the ten most important ingredients, all of which you can find in your local supermarket. From toasted almond and oregano salad with feta, and fish soup with fennel and arak, to lamb koftas with Swiss chard, tomatoes and chickpeas, and hummus with braised ox cheeks, Oded's food speaks of his journey as a chef as well as the constant inspiration that springs from his native Tel Aviv.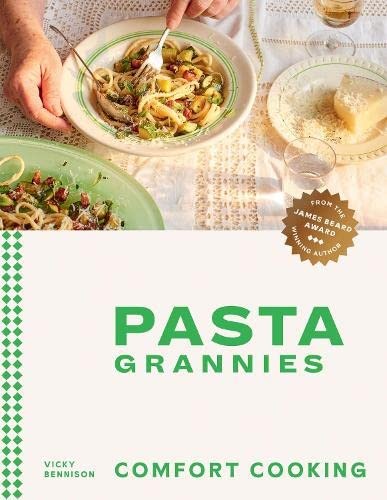 Pasta Grannies: Comfort Cooking: Traditional Family Recipes From Italy's Best Home Cooks by Vicky Bennison, the author of the bestselling cookbook, Pasta Grannies, brings you more heartwarming recipes and stories from our favourite Italian grandmothers in this easy-to-follow family recipe book that will show you how to make authentic-tasting Italian food that the whole family will enjoy. With chapters that cover baked pasta, pasta in brodo, sweet dishes as well as rice, couscous. polenta and bread, alongside the amazing stories and life of these extraordinary home cooks, this title is not only a joyous celebration of eating, cooking and feasting together, but an uplifting compendium of the Italian way of life.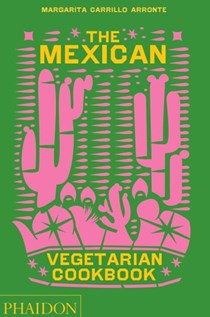 The Mexican Vegetarian Cookbook by Margarita Carrillo Arronte, the author of the beautiful Mexico: The Cookbook returns with an equally stunning title devoted to the vegetarian aspect of Mexican cuisine. Countless photographs bring the vibrancy that is found in cooking with vegetables to life. From breakfast to moles, Margarita has all meals for all times of day covered.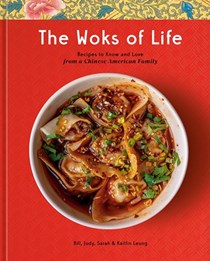 The Woks of Life: Recipes to Know and Love from a Chinese American Family by the Leung Family: This is the story of a family as told through food. Judy, the mom, speaks to traditional Chinese dishes and cultural backstory. Bill, the dad, worked in his family's Chinese restaurants and will walk you through how to make a glorious Cantonese roast duck. Daughters Sarah and Kaitlin have your vegetable-forward and one-dish recipes covered – put them all together and you have the first cookbook from the funny and poignant family behind the popular blog The Woks of Life.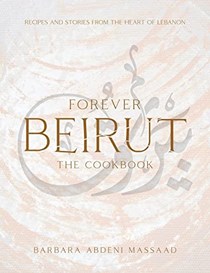 Forever Beirut: Recipes and Stories from the Heart of Lebanon by Barbara Abdeni Massaad is a collection of 100 easy-to-prepare recipes that celebrate Beirut's rich culinary heritage, its resilience, and healing power. It is Barbara's way of honoring the city of her childhood, her dreams, her Lebanese family kitchen, and the food that roots her. It is filled with stories and anecdotes about the customs, food, people, and traditions, with sections for soups, salads, breads and savory pastries, mezze, kibbeh, grilling, main dishes, pickles and preserves, and sweets. With beautiful food and location photography, Forever Beirut is a must-have for cooks who love healthful and delicious Middle Eastern food.

---
Restaurant/Popular Chefs
This is Not a Cookbook by Heston Blumenthal shares 70 inventive recipes along with the chef's brilliant thoughts, stories, insights and hacks, turning each cooking session into a exciting culinary journey. The journey is guided by Heston's arrows and trails that lead to his comments. The book is filled with fantastical illustrations by Dave McKean, Heston's long-term collaborator who is widely acknowledged as one of the greatest illustrators at work today. The illustrations make this book – but there are also gorgeous photographs. Do not be frightened of this title these recipes are approachable and do not require a food lab. A few examples are Pea and ham soup in a sandwich, Creamy tomato soup, Popcorn popcorn chicken and Tortilla and three tacos. I am loving this book!
Core by Clare Smyth: An exclusive insight into the work and mind of the highly acclaimed chef Clare Smyth and her three-Michelin-starred restaurant, Core, in London's Notting Hill. The chef's food is of superlative elegance and redefines modern British cuisine. Through Core's tasting menu Smyth shares stories about ingenuity, nostalgia, humour and craft, and showcases Britain's outstanding produce. In doing so, Smyth provides an exceptional fine-dining experience. This much-anticipated debut book includes 60 key recipes served at Core as well as 70 recipes for basics including stocks, sauces and breads, and tells the fascinating story of Smyth's journey and philosophy that led to her opening and running one of the finest restaurants in the UK.

Jacques Pépin Art of the Chicken: A Master Chef's Recipes and Stories of the Humble Bird by Jacques Pépin: In this beautifully illustrated book, the one and only chef reminisces on his life through the lens of the humble bird, from his childhood in rural France, where he chased chickens and watched as his maman turned them into her poulet à la crème, to his demanding apprenticeship and long, illustrious career – cooking Chicken Chasseur for Charles de Gaulle and his family, turning down a chance to work as JFK's White House Chef for a job at Howard Johnson's, and appearing on television alongside food-world luminaries like Julia Child. Throughout are Jacques' favorite chicken and egg recipes, conveyed as if he were sharing them over a dinner table. Most significantly, the book displays dozens of Jacques' stunning paintings of chickens. "If it clucks or scratches, it's likely that Jacques has painted it."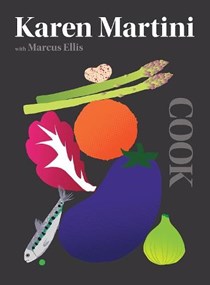 Cook: Your Friend in the Kitchen by Karen Martini is a 900 plus page tome with over 1,000 recipes from the one and only Karen Martini. Cook is the essential Australian cookbook for the food you're cooking at home today. Covering a generous breadth of cuisines and ingredients across well over 1000 recipes, this book bursts with Karen's love of cooking, and the inspiring ideas and enduring principles that make her flavours timeless. I have all of Karen's titles and she does not disappoint.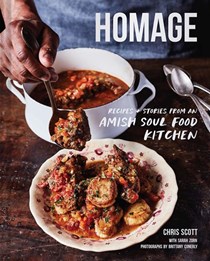 Homage: Recipes and Stories from an Amish Soul Food Kitchen by Chris Scott is a first-of-its-kind, richly narrative cookbook that celebrates an under-explored foodway in the African diaspora: Amish soul food. When the author was on Top Chef, I was impressed with his dishes and flavors and when I saw that he had a debut cookbook coming this fall, I was thrilled. Here Chris tells the remarkable story of his family over seven generations via comforting dishes and vivid narratives: From his enslaved ancestors to his successful restaurant career in Philadelphia and New York City. The book shares 100 dishes born of a unique blend of Southern, German, and Dutch cuisines, including Chicken fried steak with Sassafras country gravy, Charred radicchio salad with roasted grapes and shaved Amish cheddar, and the ultimate Whoopie pies. Filled with stunning imagery and comfort dishes that will stand the test of time, this is a keeper.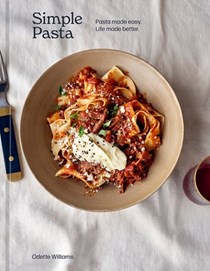 Simple Pasta: Pasta Made Easy. Life Made Better. by Odette Williams is a gorgeous collection of simple, tasty pasta recipes you'll return to again and again, any night of the week, from the author of the beloved Simple Cake. Odette begins with providing us several dough recipes including gnocchi and follows with tips for folding ravioli, filling pasta and more. Pestos, sauces – including instructions for canning passata (a simple, light, fruity tomato sauce) – and there are even a few cocktails and desserts thrown in for good measure. Many of us don't have time to whip up homemade pasta on a weeknight (although it really doesn't take very long) so the recipes also include store bought pasta substitutions.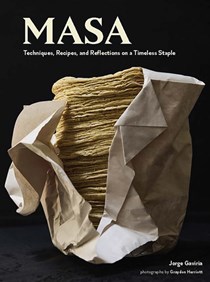 Masa: Techniques, Recipes, and Reflections on a Timeless Staple by Jorge Gaviria is your guide to making authentic, high-quality masa from scratch and cooking with it in your home kitchen. It's time to learn the way to a perfect taco, and it all starts with the masa. Jorge, the owner of Masienda, begins with a history of masa and masa basics before providing over fifty recipes. Ten well-known chefs also offer inventive recipes – such as tamal gnocchi, masa waffles, and shrimp and masa grits – to inspire new ways of relating to this timeless, dynamic food. This is the definitive book on all things masa.
The British Cookbook by Ben Mervis takes readers on a mouth-watering culinary tour across England, Wales, Scotland, and Northern Ireland, revealing a cuisine as diverse as the landscape from which it originates. Part cookbook, part cultural history, this deeply researched collection of 550 authentic recipes encompasses home-cooked classics, lesser-known and regional recipes, and dishes deeply steeped in British history; and iconic dishes with roots outside of the United Kingdom. The recipes are fascinating to read and easy to follow, with lively descriptions of each dish's origins; clear, user-friendly instructions; and helpful notes on unique ingredients and techniques. Stunning photographs of food and local scenery complete this exciting ode to British cuisine.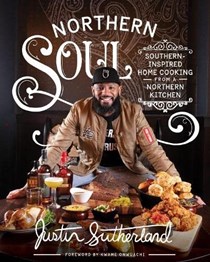 Northern Soul: 70+ Authentic Southern Recipes from the Bold North by Justin Sutherland: Join nationally recognized restaurateur and chef Justin Sutherland on his tour of American Southern cuisine shaped by his Midwestern and Southern upbringing and African-American and Asian heritage. Justin owns multiple restaurants in the Twin Cities, he won an Iron Chef episode, competed on Season 16 of Top Chef, and is one of the chefs featured on Fast Foodies airing on TruTV/TBS. This book shares 80+ recipes covering his signature recipes for lunch, brunch, dinner, snacks, late-night meals, and cocktail recipes perfected at Handsome Hog, his acclaimed pig-centric Southern restaurant in St. Paul, Minnesota. There are also recipes for rubs, sauces, pickles and so much more. About a month ago, Justin suffered severe injuries when he fell off his boat and his head and left arm hit the motor's propeller. He has already had some surgery to begin repairing the damage. Let's support this chef by purchasing his book.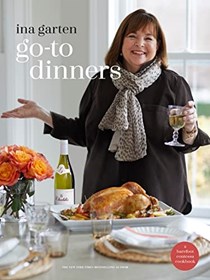 Go-To Dinners by Ina Garten: Even America's most-trusted and beloved home cook sometimes finds cooking stressful. To make life easy she relies on a repertoire of recipes that she knows will turn out perfectly every time. Cooking night after night during the pandemic inspired her to re-think the way she approached dinner, and the result is this collection of comforting and delicious recipes that you'll love preparing and serving. You'll find lots of freeze-ahead, make-ahead, prep-ahead, and simply assembled recipes so you, too, can make dinner a breeze.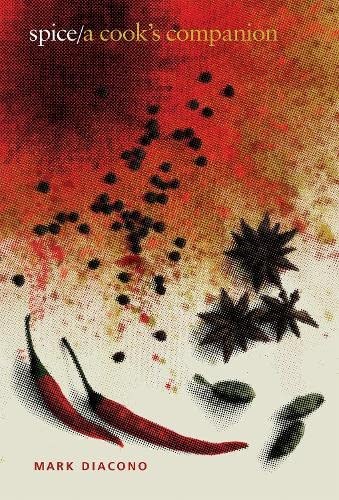 Spice: A Cook's Companion by Mark Diacono: Spice is a vibrant exploration of flavour, fragrance and heat with a celebration of over 50 spices that will fill your kitchen with a wealth of heady aromas and tastes. Packed with ideas for enjoying and using spices, Spice is much more than your average recipe book. Diacono shares the techniques at the heart of sourcing, blending and using spices well, enabling you to make delicious food that is as rewarding in the process as it is in the end result. Focusing on the familiars including cumin, turmeric, vanilla, pepper and cinnamon, Spice will also open the door to some lesser-known spices such as grains of paradise, asafoetida, tonka beans and passion berries.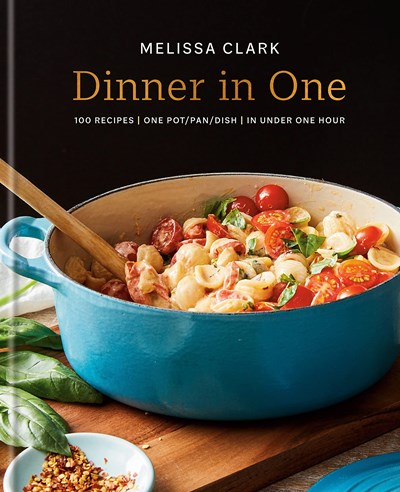 Dinner in One: 100 Recipes / One Pot/Pan/Dish / In Under One Hour by Melissa Clark: Dinner in One was delayed an entire season as the original shipment of this book was lost at sea. Melissa brings her home cook's expertise and no-fuss approach to the world of one-pot/pan cooking. With nearly all of the recipes being made in under one hour, the streamlined steps ensure you are in and out of the kitchen without dirtying a multitude of pans or spending more time than you need to on dinner.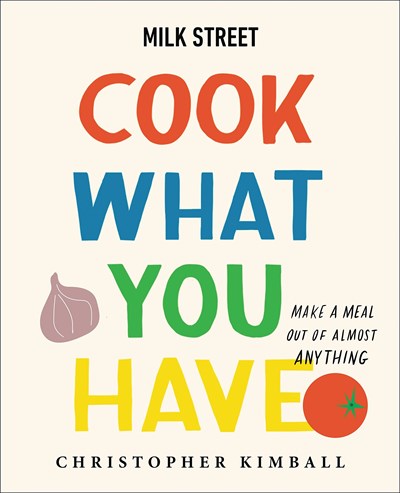 Milk Street: Cook What You Have: Make a Meal Out of Almost Anything by Christopher Kimball: Here, the Milk Street team solves the problem of making dinner, starting with what you have on hand in the kitchen. Focusing on two dozen key kitchen ingredients such as couscous, tomato paste, canned beans, lentils, breadcrumbs or yogurt, the 225 featured recipes will demonstrate the endless possibilities that can be fashioned from just the ingredients you already have at home.
---
Other exciting titles – waiting on pdfs: