Food news antipasto
August 1, 2022 by Darcie
Americans learned this week that they were losing a beloved frozen treat, the Choco Taco. The Klondike confection was invented in the 1980s and quickly became a favorite of kids and adults alike – what's not to love in a mashup of chocolate, ice cream, and a taco shape? But all hope is not lost: Reddit cofounder Alex Ohanian has made a 'very serious' offer to Unilever for the rights to the ice cream favorite.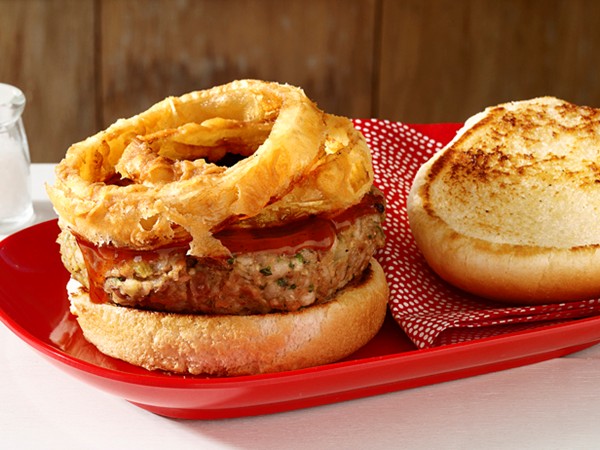 Plant-based burgers have been moving ever closer to resembling the real thing, with imitation burgers that 'bleed', and echo the texture, taste, and mouthfeel of beef. Writer Jaya Saxena believes that while this is fine for people who want to replicate meat in a non-meat burger, for veggie burger lovers, it's moving in the wrong direction. "A good veggie burger is a beautiful thing. Restaurants and fast-food counters need to think bigger than fake meat," she writes.
This story is the cat's meow: the company that makes Fancy Feast is offering an opportunity for a select group of cat lovers to celebrate the release of its new line of cat food by serving a menu developed in collaboration between Fancy Feast's in-house chef Amanda Hassner and restaurateur Casare Casella. The pop-up restaurant in NYC (named Gatto Blanco) is limited to 16 people for 2 nights in August, but if you are willing to put in some work, you can make some of the dishes at home, because Fancy Feast has released an online cookbook featuring two of Gatto Blanco's main courses and two desserts.
Australian chef Dan Hong is back on television with a new series that celebrates street foods from all over the world. "Street food is really the food of the people. There's no frills about it, it's not fancy, it's affordable, and it's the type of food that everybody loves to eat. And it really is the true representation of certain cultures and countries," says Hong. The Streets with Dan Hong is on SBS Food from Thursday, August 4, at 8pm.
If you ever have leftover wine that you don't know what to do with (I have been informed that this does, in fact, happen to people), Epicurious informs us that it's easy to turn the leftover wine into vinegar. Basically all you need is wine and time, although it is a tad more complicated than that. Epicurious does have all of their recipes behind a paywall, but I have found that if you are quick with the Print Screen key when the page loads, you can paste the screenshot into an image editing or word processing program and read it (especially when it's a simple recipe that doesn't run to multiple pages).