July 2022 EYB Cookbook Club Summary
July 24, 2022 by Jenny
Each month we offer at least four cooking options in our Eat Your Books Cookbook Club. This month we have been cooking from: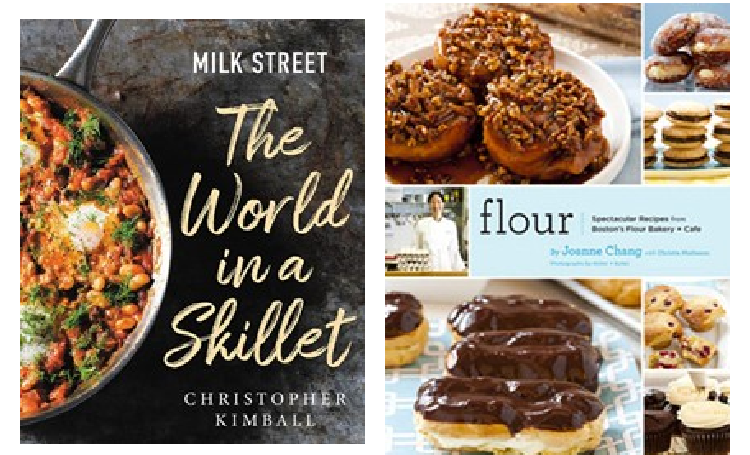 For past EYB Cookbook Club summaries, #EYBCookbookClub will pull up an archive of our club's activities. Please note our announcement document shared in the club shares all our options (including those in the past). You will find August and September's options as well as our 2022 year-long options at the bottom of this post.
An EYB member recently asked what options were available for those not on Facebook. Please post your photos here on EYB as I always check the book's member images and try to include those as well. We want everyone to participate.
Our Great Big Cookbook Club Roundup shares what is going on in other clubs. The link above will bring up those posts.
Milk Street: The World in a Skillet 
Eggs fried in Parmesan breadcrumbs with wilted spinach added by member Maefleur
 Japanese-style chicken cutlets with cabbage slaw and tonkatsu sauce added by Jenny
 Eggs with chorizo, asparagus and tomatoes (Huevos a la flamenca) added by member shylastrath
Toasted pearl couscous with zucchini and herbs submitted by member southerncooker
Please see the group for more photos!
August 2022
Throwback month – free to cover anything we have covered in 2022. Please be sure to share book title in your posts for easier approval.
September 2022
Blog month – any recipe from the following indexed blogs on EYB:
2022 year long options are: