UK Guild of Food Writers Awards announces 2022 winners
June 23, 2022 by Darcie
In May we shared a list of nominees for the UK Guild of Food Writers 2022 Awards – the 25th anniversary of these prestigious honors – and following last evening's ceremony held at London's Royal Institution, we now know the winners in each category.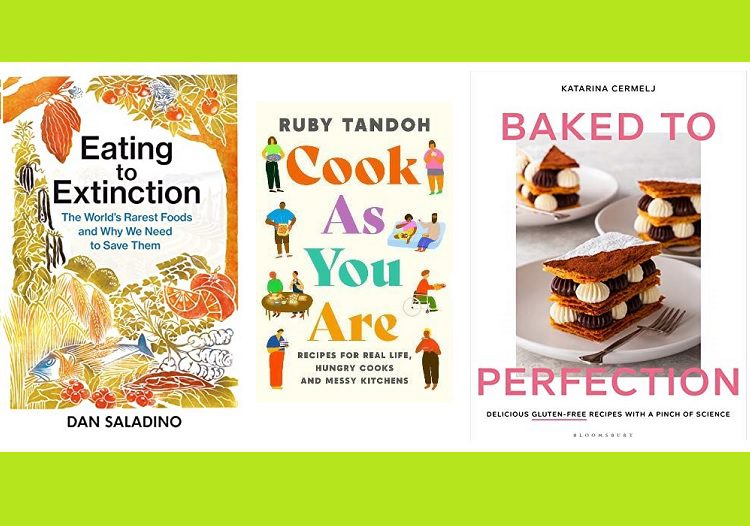 The evening's honorees included Dan Saladino, who received two awards for Eating to Extinction: The World's Rarest Foods and Why We Need to Save Them in the First Book Award and Food Book Award categories. Ruby Tandoh took home the General Cookbook award for Cook As You Are: Recipes for Real Life, Hungry Cooks and Messy Kitchens, Sofia Nordgren bested significant challengers in the International or Regional category with her excellent book The Nordic Baker: Plant-Based Bakes and Seasonal Stories from a Kitchen in the Heart of Sweden, and Katarina Cermelj garnered the prize for Single Subject with Baked to Perfection: Delicious Gluten-Free Recipes, with a Pinch of Science.
EYB Member favorite and former GBBO contestant Chetna Makan won the award for Recipe Writing for her work in Waitrose and Partners Food Magazine. Another Member favorite, Fuchsia Dunlop took top honors in the Food Writing category for work published in FT Weekend magazine and National Geographic Traveller Food magazine. You can see the complete list of winners in all categories on our UK Guild of Food Writers Awards 2022 page.