The Miller's Daughter Quick Bites & Cookbook Giveaway
June 15, 2022 by Jenny
Enter our US/UK/AU/NZ giveaway to win one of three copies of The Miller's Daughter: Unusual Flours & Heritage Grains: Stories and Recipes from Hayden Flour Mills by Emma Zimmerman.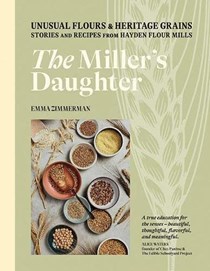 The Miller's Daughter: Unusual Flours & Heritage Grains: Stories and Recipes from Hayden Flour Mills by Emma Zimmerman is a cookbook of 80 recipes along with a beautiful narrative that celebrates community, agriculture, sustainability, and the place of grains at every table. It is a dreamy cookbook that goes far beyond baking. Emma covers pastas, soups, and salads that showcase grains.
Emma, with her father Jeff, is a rebel and a dreamer on the outskirts of rural Phoenix. In a country overrun by corporate, homogenized grain farming, the daughter-father team are champions of rare and near-extinct varieties of ancient grains. Organized by grain (from farro to white sonora to red fife to corn, barley, durum and rye), Emma's collection of recipes covers breakfast, sweet, savory and mains within each chapter.
Be sure to check out Hayden Farm's shop where you can purchase flours, grains, tools and so much more! Hardcover Cook has just put together a wonderful collection of flours and this book on their site. I am going to place an order and make the following recipes: Purple potato pierogi with chives; Rosa farinata with red onions and pistachios; and Inside out falafel (chicken shawarma wrap).
Our

takes you inside this beautiful book and features the following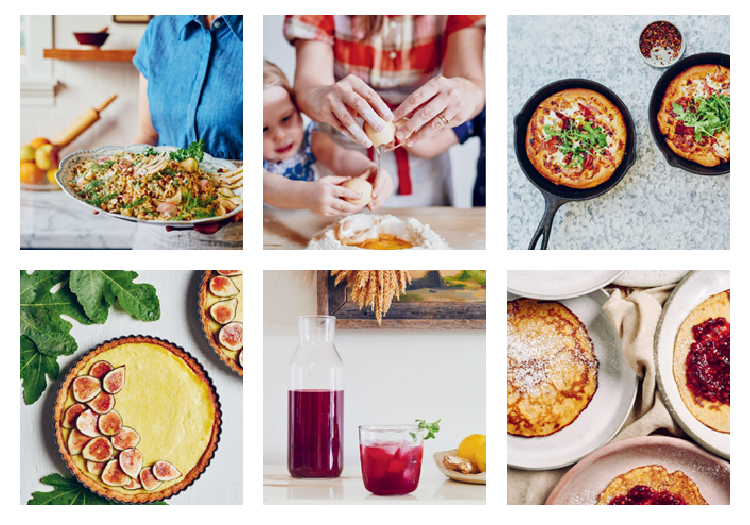 Emma took time from her busy schedule to answer a few questions for our Members.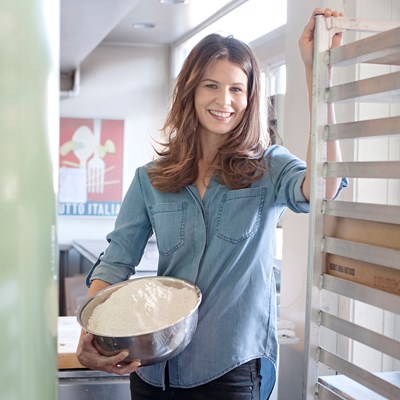 Q: What first triggered your interest in baking?
My Nana was a culinary educator, so growing up I would join her to help with cooking demos or attend her cooking classes for kids. These early memories really surfaced for me while I was working on this cookbook. My siblings and I were always forced to attend these things but I remember always wanting to be there and soaking it all up. My Nana had a huge collection of signed cookbooks and I so wish she was alive to see my cookbook.

Q: If you had to describe your baking style, what would it be?
What's the opposite of decadent? There is one layer cake in the book but otherwise, I think the baked goods fall into that simple and snackable category. Because this cookbook focuses on stone milled heritage and ancient grains, I had to make sure that the recipes were very forgiving. These types of flours can really vary from mill to mill. A cookie or banana bread is an easy place to start if this is your first time using a heritage flour. I think the most surprising part of this book is that even though it's about grains, it's not all about baking. There are soups, salads, crackers and mains.
Q: Are you a cookbook collector? If so, tell us about your collection.
Yes! I have always loved cookbooks even before food became my career. My dad and I have a tradition where he picks up all the new-release cookbooks from the library. Then, when I stop by my parents' house he shows me his library haul and I curl up on the couch and flip through them all. Reading a cookbook cover to cover is my dream Sunday afternoon.
I love good food writing. I am always looking for a transportive story. Cookbooks about the cuisines of other countries always seem to be my favorites. I love the feeling of reading a very involved and complicated recipe and imagining myself finding all the ingredients and making it. Even if I never get around to making it, the possibility is what excites me. Some people have romance novels, I have cookbooks.
Q: What is the best part of your job? Do you sometimes feel like working with food all day keeps you from wanting to get creative in the kitchen?
I never get tired of cooking (just cleaning up my mess)! When I turned in my cookbook manuscript I was so exhausted I thought I would never cook again. That sentiment only lasted for about one day – then I was back in the kitchen. I actually cooked the Farro banana bread from my book. That's my go-to comfort recipe.
The best part of my job is being so intimately connected to the local food system. Knowing Arizona's food producers and farmers is so enriching and grounding.
Q: What is your go to for a quick dinner – quick dessert?

One of the recipes in my cookbook that I cook over and over is the Inside out falafel. It's a very herb heavy chickpea crepe and is easily modified with whatever greens we have on hand. And my kids gobble them up which is always a huge win.

I like to keep cookie dough in the freezer. My trick is to freeze balls of dough on a sheet pan so the cookie dough can easily be popped from the freezer right into the oven. I have been making the Chickpea tahini cookies from my book a lot these days.
Q: Tell us about your cookbooks or any future projects you are working on?
I stepped away from the day-to-day operations of Hayden Flour Mills to work on this cookbook project. So now that the book is out it's time to be more involved in the Mill. We are always working on new products and I love developing recipes for our website.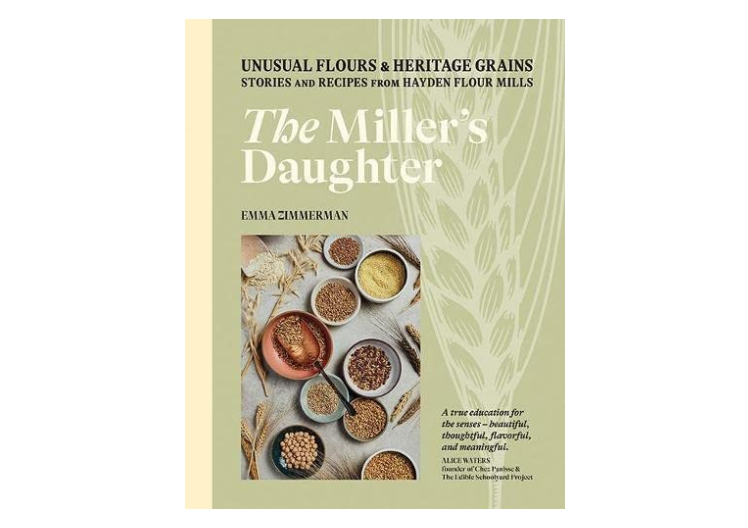 Special thanks to the publisher for providing three copies of this title in our promotion. Entry options include answering the following question in the comments section of this blog post.
Which recipe in the index would you like to try first?
Please note that you must be logged into the Rafflecopter contest before posting or your entry won't be counted. For more information on this process, please see our step-by-step help post. Once you log in and enter your member name you will be directed to the next entry option – the blog comment. After that, there are additional options that you can complete for more entries. Be sure to check your spam filters to receive our email notifications. Prizes can take up to 6 weeks to arrive from the publishers. If you are not already a Member, you can join at no cost. The contest ends at midnight on August 26th, 2022.
a Rafflecopter giveaway