This week: James Beard Awards weekend in Chicago; recipes; EYBD Previews and more
June 10, 2022 by Jenny
As you are reading this week's roundup, Jane, Darcie and I are headed to Chicago for the James Beard Media Awards ceremony on Saturday night at Columbia College Chicago. We are looking forward to some great food, seeing familiar and new faces, and lots of cookbook love. We'll be tweeting results live and doing our usual awards post. (Update: Friday morning due to illness, I ended up having to make the hard decision to cancel my trip.)
Typically, the media awards are held in New York but this year James Beard is combining the restaurant awards and media awards all in the same weekend in Chicago. Above is a photo of Lyric Opera House where the Restaurant and Chef Awards will be held on June 13th.
We will have a full report for you once we return.
The last week on Eat Your Books
Since our last roundup, Darcie has written these articles:
Darcie's weekly food news antipasto is shared every Sunday and the tag #foodnews brings up these information-packed posts from the most current to the first one. Darcie can be followed on Instagram at darcie_bakes.
Since our last roundup, I have posted the following:
Cookbook deals are frequently updated so check that post often for new sales including our updated Australian section (the ICYMI post explains the post in detail) – please note the addition of LeCreuset specials.
Looking forward to 2022 cookbooks (updated with more exciting titles).
Please be sure to check our Calendar for updates.
My Instagram is thecookbookjunkies.
Jenny and the EYB Team
Recently Indexed Titles
Our team of member and pro indexers are working hard indexing titles, both new and old. Below are just a few highlighted titles. A reminder: newly indexed titles will always show up at the top of the EYB Library and your Bookshelf so you will always know which titles have just been indexed. Recent indexed magazines can be found here. For information on member indexing, please see this roundup with more details.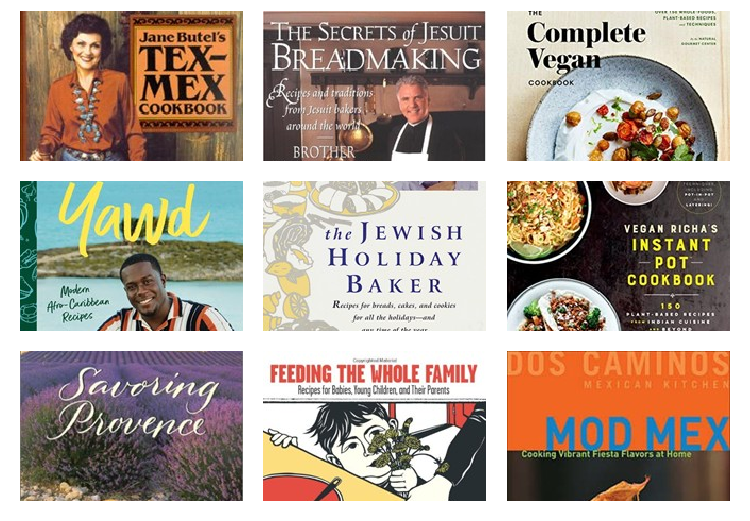 Member Photo of the Week
Eggs with chorizo, asparagus and tomatoes (Huevos a la flamenca) from Milk Street: The World in a Skillet (page 91) by Christopher Kimball submitted by member shylastrath
Have you uploaded any of your own photos yet? Learn more! Please remember to update your profile with your Instagram name if you would like to be tagged in any photos that we share!
---
Featured Online Recipe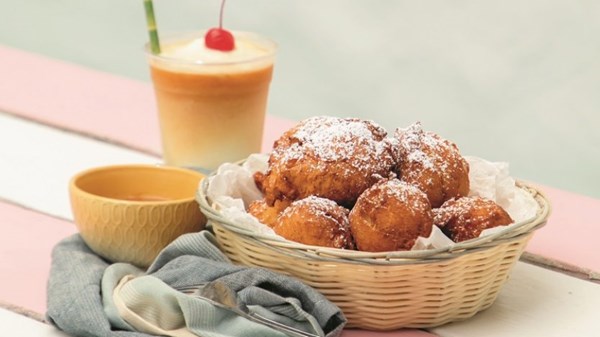 Plantain beignets from Yawd: Modern Afro-Caribbean Recipes by Adrian Forte
EYBDigital Previews
Recently, we uploaded our 1,352nd EYBDigital Preview where a selection of full sample pages are available including the titles below.
Learn more about EYBDigital Previews.
Note: To learn why you cannot add all EYBDigital Preview recipes to your Bookshelf, please read this Help page.

The cookbook giveaway roundup shares all current giveaways including those open worldwide and to other regions.