The fascinating career of Freida DeKnight
June 8, 2022 by Darcie
Freida DeKnight holds the distinction of being the first food editor at Ebony Magazine, but the journey that brought DeKnight from Topeka, Kansas to this prestigious career is a fantastic story in itself. You can learn about it, and about DeKnight's influence on cooking that extends to this day, in a short podcast by The Sporkful. The episode is the first of a three-part series called By Us for Everyone that leads up to the Juneteenth holiday. The series explores how Black food is represented in the media.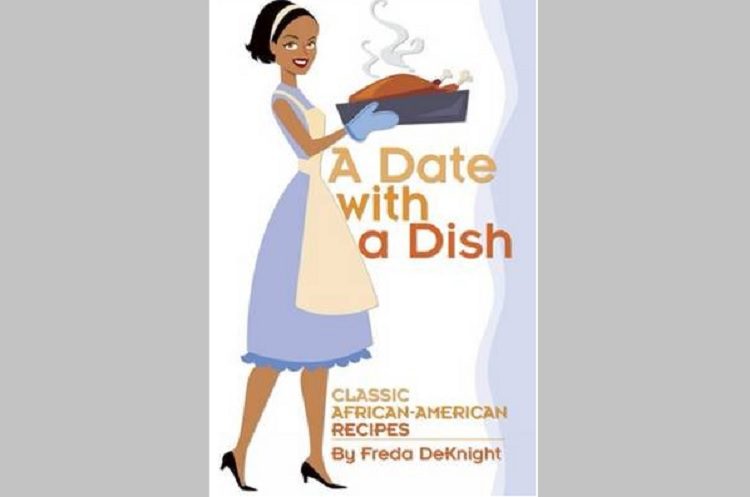 DeKnight was born in early 1900s in Kansas and mainly raised in South Dakota by her aunt and uncle, who were caterers. By the time she was five she could could bake biscuits, and DeKnight said that instead of playing with dolls as a child, she played cook instead. She moved to New York City after she graduated with a Home Economics degree and worked as a dancer and teacher. After she got married, she traveled extensively with her musician husband. DeKnight soaked up the foods in every place she visited.
Around 1945, she was visiting friends in Chicago when the host learned that the caterer was in an accident and couldn't make it. DeKnight jumped in and made a meal that wowed the guests, which happened to include John H. Johnson, founder and publisher of Ebony Magazine. He asked for the recipes, and DeKnight's well-written narrative that accompanied the recipes so impressed Johnson that offered her a job at Ebony as its first food editor. DeKnight eventually wrote a cookbook, A Date with a Dish: Classic African-American Recipes, that was later released as The Ebony Cookbook.