Have you Phoodled yet?
May 21, 2022 by Darcie
If you have been living on a remote island isolated from all social media you may not have encountered Wordle, the word game recently purchased by The New York Times (and still free – so far). The simple game has amassed a huge following and has spawned many knockoffs including Heardle (featuring sounds), Quordle (play four Wordles at once with the same guesses), and Nerdle (mathematical equations). Now there's another variation, and this one involves food.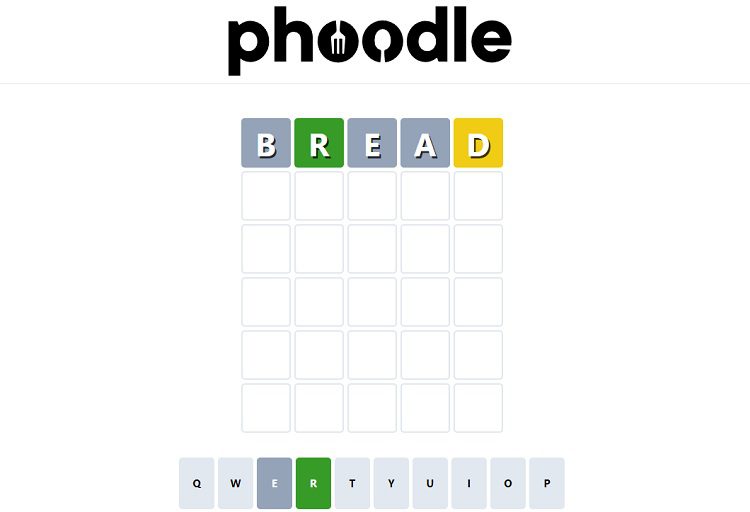 The game is Phoodle, and it operates the same way as the original Wordle. You guess a five-letter word and the game shows you how many letters you matched, and whether those matching letters are in the right place. Like Wordle, it is limited to one new Phoodle every day. The only twist is that all words are related to the world of food and drink. Easy peasy, lemon-squeezy, you might think. I thought so too, but after playing it a few times I realized there are fewer five-letter food words than I thought.
Take fruits and vegetables, for example – so many of the most common have more than five letters. Thinking about it for a minute or two, I could only come up with lemon, mango, onion and thyme. If you include plurals of four letter words, it ups the number a bit. I have only played Phoodle a handful of times, and have found it more difficult than Wordle. It is a fun challenge and I find it a nice way to unwind after a long day.