Food news antipasto
May 9, 2022 by Darcie
For those worried that we are living in a dystopian future straight out of a sci-fi novel, here is something to add to your concern: a team of scientists has created a robot that can taste. The device, which is "trained to taste a dish's saltiness and the myriad of ingredients at different stages of chewing," aims to help chefs decide whether a dish is salty enough or if the flavors are appropriately blended.
People who would rather use their human taste buds instead of relying on a machine should read Russ Parson's article in The Irish Times. He provides an in-depth explanation on the differences between flavoring and seasoning foods, and how salt, acid and fat can each be harnessed to make your food more vibrant and "reveal hidden depths of flavour." That sounds better than a chewing robot.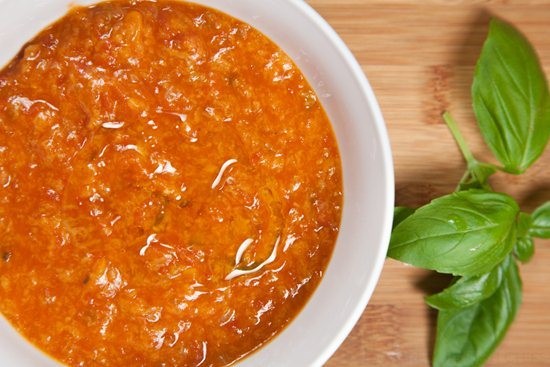 Online magazine Life & Thyme recently posted a lengthy story on the famed Sicilian tomatoes called pomodoro siccagno. The article explores the issues tomato farmers are facing due to climate change, and how the increase in temperatures threaten the unique horticultural practices used in growing this variety of tomato.
Have you been thinking about purchasing an NFT (non-fungible token) but were waiting for just the right one to come along? If you are a fan of Starbucks coffee, the time might be right for you to dive in, as the company recently announced that it will launch its first NFT collection later this year, and that it will be based on the brand's "coffee art and storytelling." I think I will stick to lattes instead.
Fans of the BravoTV show 'Top Chef' will enjoy Joshua David's Stein's ode to the longstanding reality series that appears in Eater. Stein looks at the program through the lens of how it has changed what used to be the end game for the winner: owning and operating a restaurant. Top Chef has "redefined fame and success for professional chefs" who now have other avenues to explore both in the culinary sphere and outside of it.