Search your own Notes
May 6, 2022 by Jane
Members have been asking for a way to search their Notes and we have now added this feature to the site. Now you can easily access your own Notes under the My Bookshelf tab (My Notes). And once there you can search your Notes and if you wish you can print them out and store those notes in the cookbook.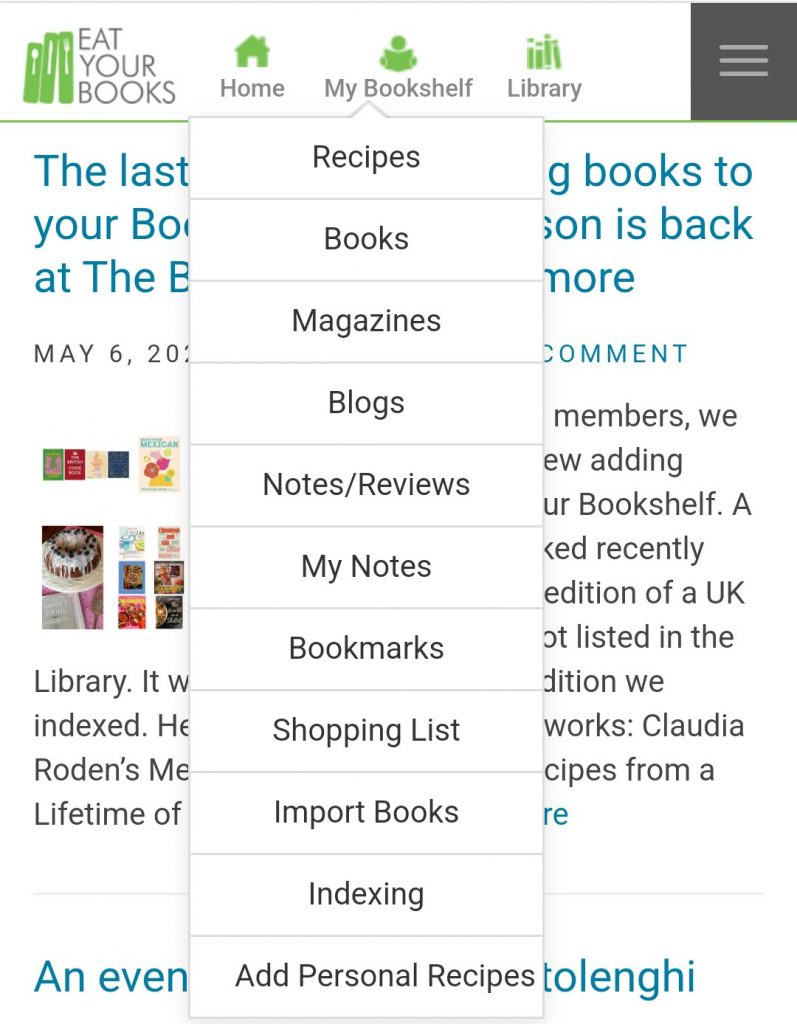 For instance, you made a cake a couple of years ago that you want to repeat. You can't just search your Bookshelf as you have hundreds of cake recipes. But you know you wrote a Note. Now you can search your Notes by "cake" and just review those Notes.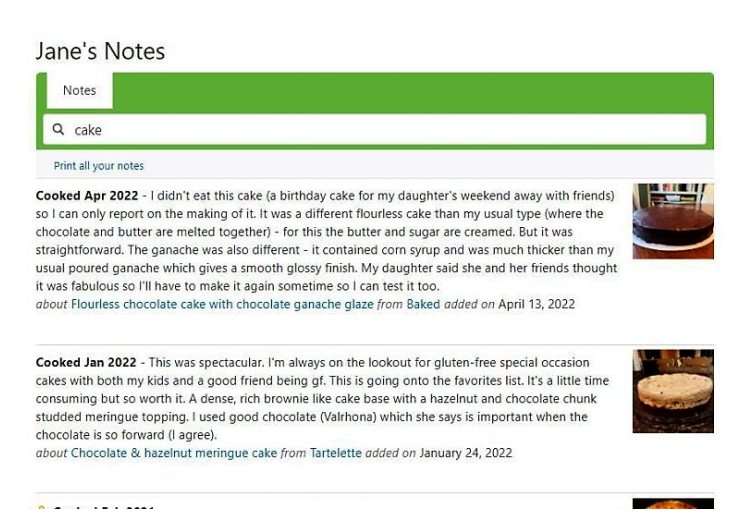 We hope this new feature will make your use of the site more efficient.