The last two weeks: Kitchen Arts & Letters clean out sale, Bonnie Slotnick used books, recipes, previews and more
April 8, 2022 by Jenny
If you are in Manhattan from April 23rd through the 28th, Kitchen Arts & Letters is having a "clean out sale". Due to recent donations of books from some of NYC's leading chefs and culinary publishing professionals, their bookstore is overflowing with used books. They will combine these donated books with their own assortment of damaged and shelfworn stock to offer an amazing array of books, heavily marked down.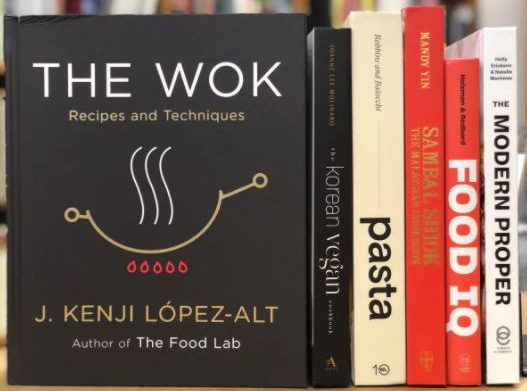 50% of all proceeds from Clean Out book sales, and 100% of all early admission sales (tickets for early admission on the 23rd are already sold out, but the sale will be opened to the public after 11 a.m. on that date) will be donated to Edible Schoolyard NYC in support of their mission to "cultivate healthy students and communities through hands-on cooking and gardening education, transforming children's relationship with food." Click here to learn more.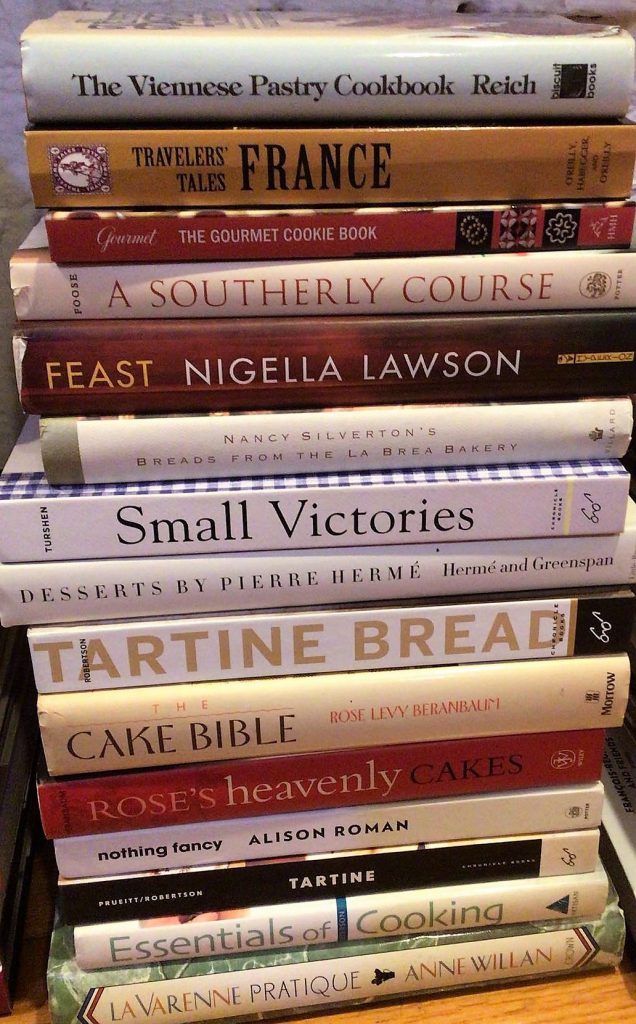 Another New York icon, Bonnie Slotnick Cookbooks, frequently obtains lots of used cookbook titles and posts photographs of these glorious treasures on her social media pages: Instagram and Facebook. Bonnie will ship books and is always happy to search for missing titles from your wish lists. Be sure to email her at bslotnickbooks@gmail.com or call 212-989-8962 if a title on one of her social media posts catches your eye. (Leaving a comment on those posts about "wanting" a book is not the best method.)
Be sure to check out and support your local book stores around the world. We have a listing here and if you know of a store that we have missed, please let us know. Our calendar also shares bookstore events and often if an author is going to be making an instore visit these sellers will put aside a signed book for you and ship it to you. Recently, I noticed that a Scotish author was going to be visiting Omnivore Books, so I emailed Celia and ordered a signed copy of his title. I am always happy to support our brick and mortar bookstores and would probably never get the opportunity to purchase a signed copy of The Hebridean Baker's book otherwise.
The last two weeks on Eat Your Books
Since our last roundup, Darcie has written these articles:
Darcie's weekly food news antipasto is shared every Sunday and the tag #foodnews brings up these information-packed posts from the most current to the first one. Darcie can be followed on Instagram at darcie_bakes.
Jane announced the indexing of the Half Baked Harvest blog. You can now add the complete blog to your Bookshelf for all of Tieghan's amazing recipes.
Since our last roundup, I have posted the following:
Please be sure to check our Calendar for updated events. My Instagram is thecookbookjunkies.
Jenny and the EYB Team
Recently Indexed Titles
Our team of member and pro indexers are working hard indexing titles, both new and old. Below are just a few highlights. A reminder: newly indexed titles will always show up at the top of the EYB Library and your Bookshelf so you will always know which titles have just been indexed. Recent indexed magazines can be found here. For information on member indexing, please see this roundup with more details.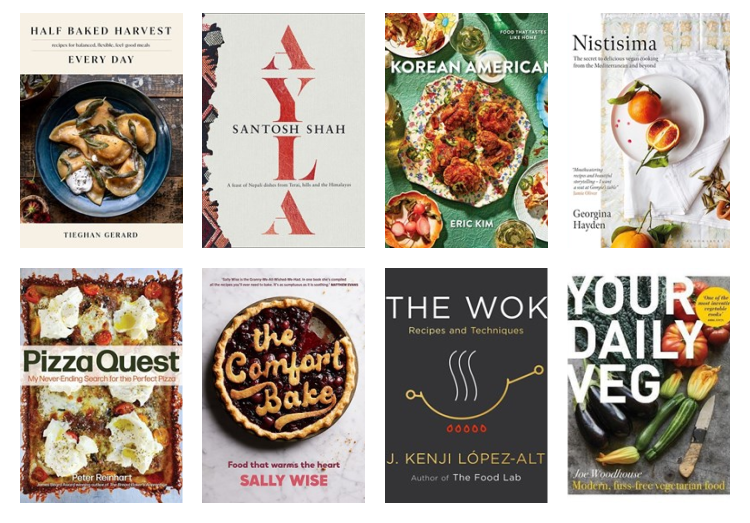 Member Photo of the Week
Harissa roast pumpkin with tahini sauce from The Guardian Feast Supplement, November 7, 2020 (page 4) by Yotam Ottolenghi submitted by member KarinaFrancis
Have you uploaded any of your own photos yet? Learn more! Please remember to update your profile with your Instagram name if you would like to be tagged in any photos that we share!
Featured Online Recipe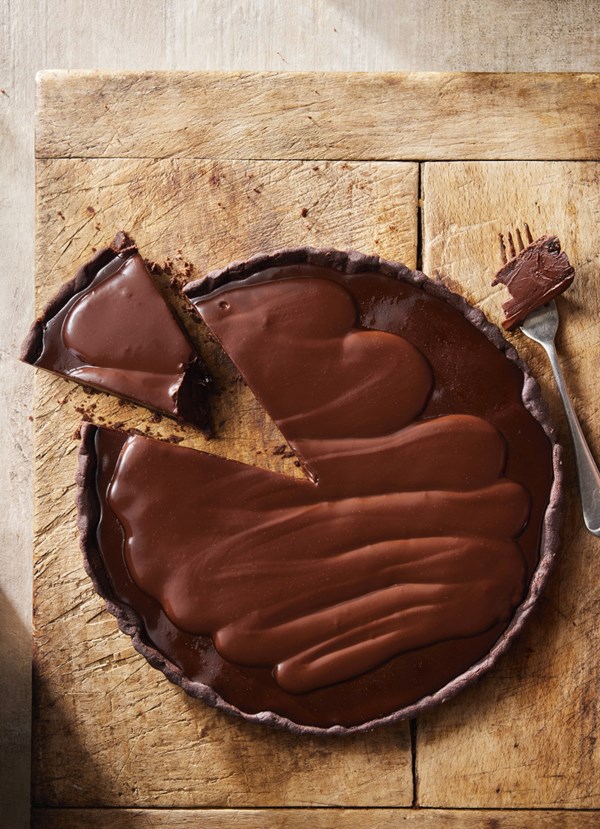 Chocolate and prune tart (page 72) from Dish Magazine, Apr/May 2022 (#102) by Claire Aldous and Sarah Tuck
EYBDigital Previews
Recently, we uploaded our 1,297th EYBDigital Preview where a selection of full sample pages are available including the titles below.
Learn more about EYBDigital Previews.
Note: To learn why you cannot add all EYBDigital Preview recipes to your Bookshelf, please read this Help page.

Cookbook Giveaways
Click on the Blue Link Below to Enter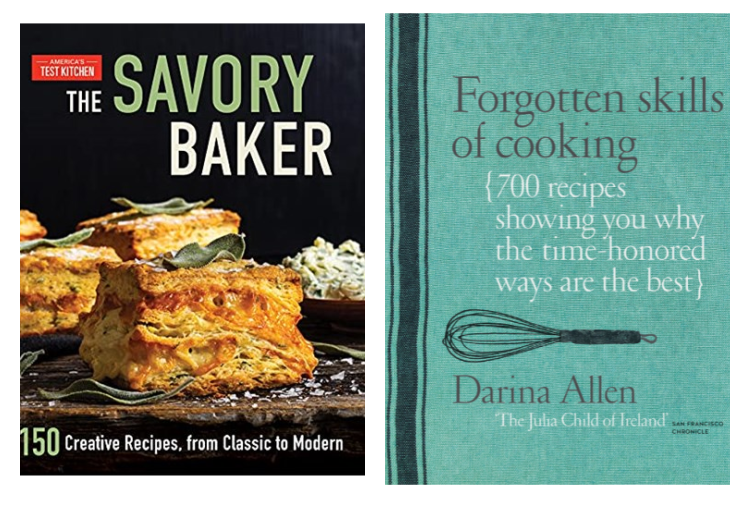 Enter our US/CA giveaway to win one of three copies of The Savory Baker: 150 Creative Recipes, from Classic to Modern by America's Test Kitchen Editors. Contest expires Apr 20th, 2022.
Enter our worldwide giveaway to win one of three copies of Forgotten Skills of Cooking: 700 Recipes Showing You Why the Time-Honored Ways Are the Best by Darina Allen. The publisher is providing three copies to US members and EYB is providing one copy worldwide. Contest expires Apr 25th, 2022.
The cookbook giveaway roundup shares all current giveaways including those open worldwide and to other regions.