Food news antipasto
April 3, 2022 by Darcie
It was only a matter of time before cryptocurrency and the food and beverage industry collided. Global restaurant group Chotto Matte is selling a specialty cocktail this April (timed to coincide with the Miami Bitcoin 2022 conference) that can only be purchased with bitcoin. The cocktail will sell for the bitcoin equivalent of $50.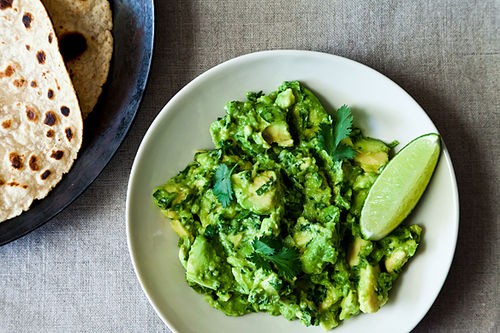 Avocado lovers, brace yourself. According to data tracking the trade in the Mexican state of Michoacan, one of the world's biggest avocado-producing areas, prices have hit a high not seen in over 20 years. Combine this with growing consumer demand and there is trouble ahead for guacamole connoisseurs.
Fans of the specialty meat purveyor D'Artagnan Foods, which stocks items such as fois gras and a variety of free-range and organic meats from boutique farms, will want to know that the company has been purchased by Fortune International. "We are excited to welcome Ariane [Daguin] and her talented team to our platform as the preferred supplier to top restaurants and retailers in the US," said Sean J. O'Scannlain, president and chief executive officer of Fortune International.
Although many chefs encourage people to make items such as mayonnaise and chicken stock from scratch instead of buying it at the store (with the exception of Ina Garten, who tells us "storebought is fine"), there are some items that even they won't make themselves. Food and Wine brings us a short video with the things that chefs will buy instead of make.
Easter is almost here, and that means it is Cadbury egg time! The company that produces the beloved confection has been warning consumers of a scam going around via WhatsApp purporting to offer a free Easter chocolate basket filled with Cadbury products. There is no such giveaway, says Cadbury.
Canada's highest court recently upheld a ruling involving a 2012 maple syrup heist that made international news. In the robbery, a group of people stole $18 million (CAD) worth of maple syrup from a large storage tank and substituted water in its place. The man behind the theft was fined $9.5 million, which he appealed. This ruling means the fine will stay in place.
Ramadan started yesterday, and Saveur has gathered a host of recipes for both suhoor, the pre-dawn breakfast, and iftar, or the "breaking of the fast" that occurs after sundown. The recipes include sweet and savory dishes such as Persian tamarind-stuffed fish, Pakistani slow-cooked lamb stew, Jordanian baklava, and more. The New York Times also has a special feature on Ramadan recipes.
When you think of cocktail culture, the image that comes to mind likely centers on a gentleman behind a polished bar, decanting liquid gold from a cocktail shaker into a bespoke glass. Since the late 1800s, booze has generally been the domain of men, although making the earliest spirits was women's work. Gastro Obscura takes us back in history to the ancient, female origins of booze.
In 2018, Alton Brown ruffled some feathers when he declared that if you want good buffalo wings, "don't go to frickin' Buffalo" (NY), which has been long regarded as the birthplace of this finger-licking snack. Brown has decided to make amends, declaring that he will return to the city and spend a whole day eating wings at various restaurants. We hope he will have better luck the second time around.