March 2022 EYB Cookbook Club Summary
March 29, 2022 by Jenny
Each month we offer at least four cooking options in our Eat Your Books Cookbook Club. This month we have been cooking from:
For past EYB Cookbook Club summaries, #EYBCookbookClub will pull up an archive of our club's activities. Please note our announcement document shared in the club shares all our options (including those in the past). You will find April options as well as our 2022 year-long options at the bottom of this post.
An EYB member recently asked what options were available for those not on Facebook. Please post your photos here on EYB as I always check the book's member images and try to include those as well. We want everyone to participate.
Our Great Big Cookbook Club Roundup shares what is going on in other clubs. The link above will bring up those posts.
Pan-roasted cauliflower with saffron butter submitted by member joneshayley
Crispy butter beans with kale, lemon & Parmesan submitted by member ALawson25
Pine & Crane peanut cucumber noodles submitted by member sharifah (Note: I made these too and they were out of this world good).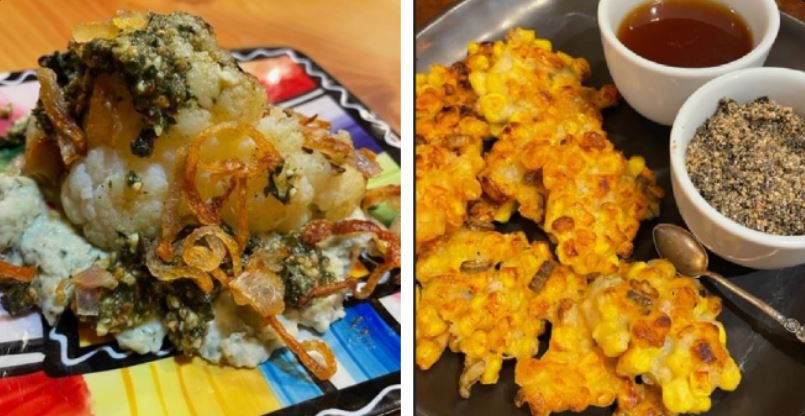 Member Diane J made two Anna Jones recipes: On the left Grilled cauliflower with winter pesto (online from Jamie Magazine) and Japanese sweetcorn fritters with two dips on the right from One: Pot, Pan, Planet
---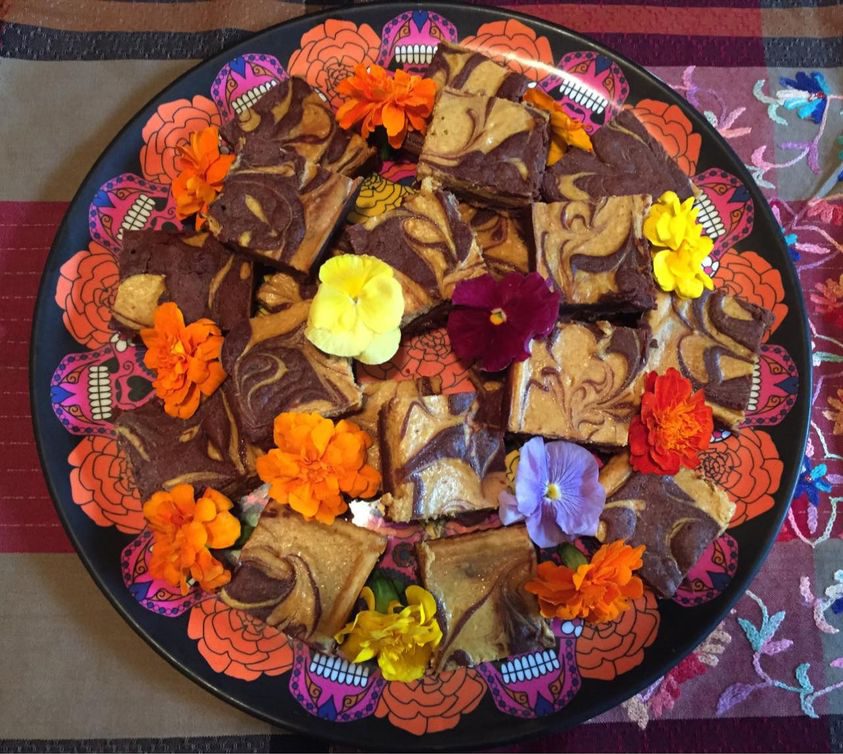 Pumpkin swirl cheesecake chocolate brownies from Baked Occasions: Desserts for Leisure Activities, Holidays, and Informal Celebrations by Matt Lewis and Renato Poliafito submitted by member Sarah H.
---
April 2022
April will be "semi free-for-all" month and allow many more of you a chance to cook along and share your experiences with recipes and inspire others. For April, you may share photos of any recipes from the following authors. We picked two authors from each major region. Be sure to list the recipe name, author and book/source for each posting in the EYBCC club so that we may approve your posts quickly. So pick your favorite authors and recipes and we can use April to regroup before adding any new titles to the mix.
Please also remember to upload your photos here at EYB. For more information on how to upload photos see this help section.
---
May 2022

2022 year long options are: