Forgotten Skills of Cooking – Darina Allen
March 9, 2022 by Jenny
Enter our worldwide giveaway to win one of three copies of Forgotten Skills of Cooking: 700 Recipes Showing You Why the Time-Honored Ways Are the Best by Darina Allen. The publisher is providing three copies to US members and EYB is providing one copy worldwide.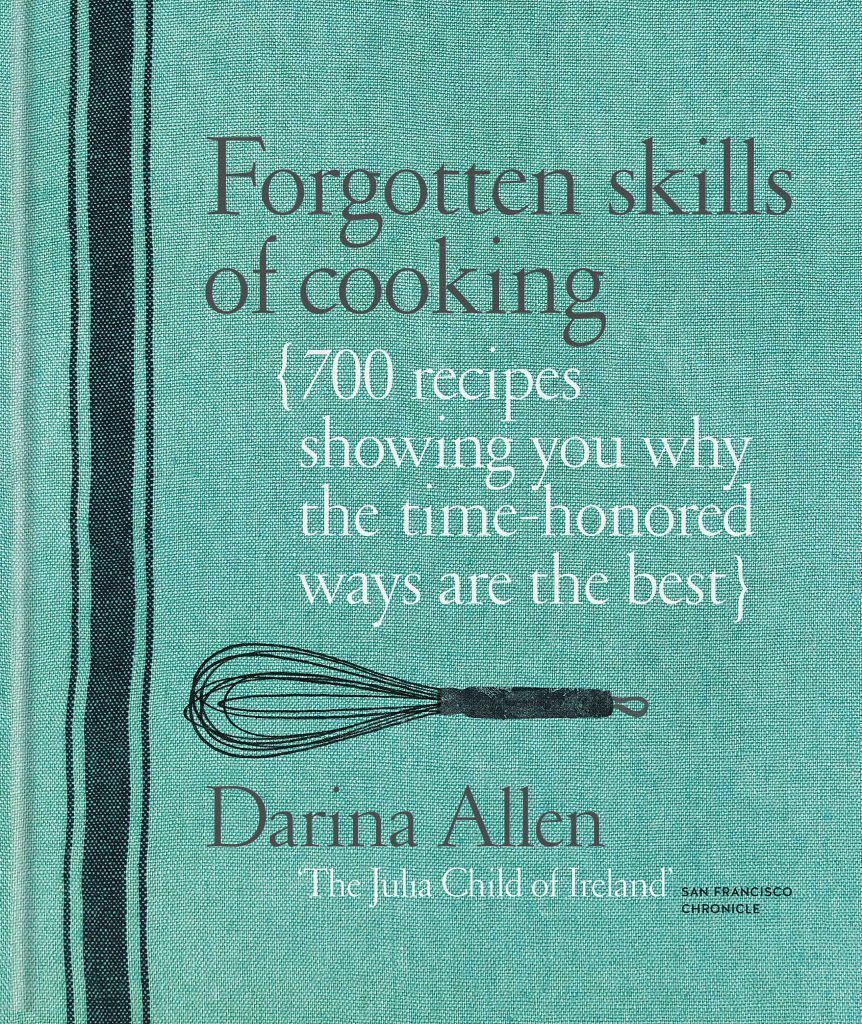 This month, Darina Allen's classic cookbook the Forgotten Skills of Cooking is being reissued so that a whole new generation of cooks can benefit from the expertise of Ballymaloe's world famous chef.
This masterpiece won the Andre Simon Food Awards Best Food Book in 2009 and shares 730 recipes from dishes that use foraged ingredients (wild greens and mushrooms) to chapters devoted to baking. Filled with beautiful photography and sprinkled with illustrations, it will become a go-to cooking bible in your kitchen.
In 2019, I had the honor of speaking with Darina and wanted to share a link to that interview again for those who may have missed it. Darina is everything you would imagine her to be warm and devoted to her craft.
There are four recipes from this title available online for you to try now. Our Library also has nearly 150 online recipes written by Darina.
Special thanks to the publisher for providing three copies of this title in our promotion open to the US. EYB is providing one additional copy worldwide. Entry options include answering the following question in the comments section of this blog post.
Which recipe in the index would you like to try first?
Please note that you must be logged into the Rafflecopter contest before posting or your entry won't be counted. For more information on this process, please see our step-by-step help post. Once you log in and enter your member name you will be directed to the next entry option – the blog comment. After that, there are additional options that you can complete for more entries. Be sure to check your spam filters to receive our email notifications. Prizes can take up to 6 weeks to arrive from the publishers. If you are not already a Member, you can join at no cost. The contest ends at midnight on May 22nd, 2022.
a Rafflecopter giveaway