This week: Club Masala and Diaspora Co. discount code, EYB features, cookbook previews and more
February 11, 2022 by Jenny
A member recently asked if there was a way to determine the percentage of recipes she had cooked from a book. While the member will have to do the actual math, there is a way to tabulate this information: utilizing your Bookmark functions, "I've cooked this" and a few easy steps. (Darcie briefly covered this feature and others in this post.)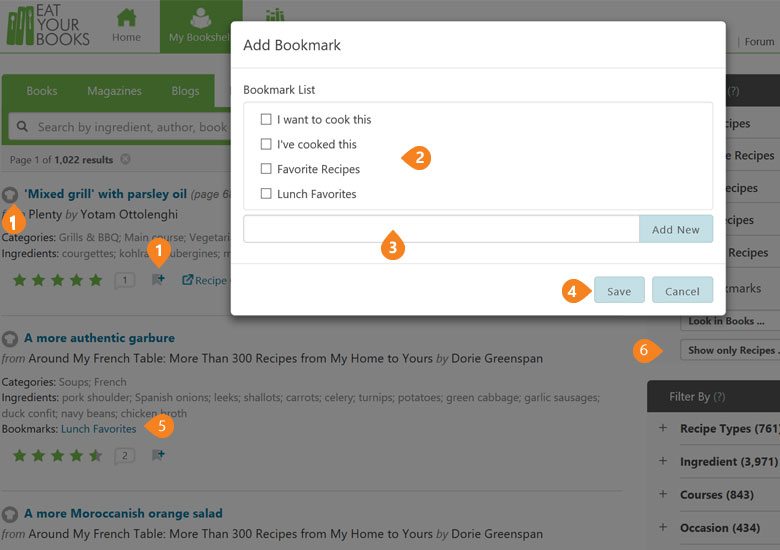 First step, apply the "I've cooked this" Bookmark to each recipe in a cookbook (remember you can also add notes/reviews, ratings and photos of the recipe as well). The Chef Hat next to the recipe title will change color depending on which Bookmark you select: "I want to cook this" (orange) or "I've cooked this" (green).
One of my favorite cookbooks is The New Midwestern Table: 200 Heartland Recipes by Amy Thielen. To see how many recipes I have made from this title, I went to "My Bookshelf", selected "Recipes" and typed in the title of the book. Using the filters on the right sidebar, I selected the "I've cooked this" filter. (See the photo below.)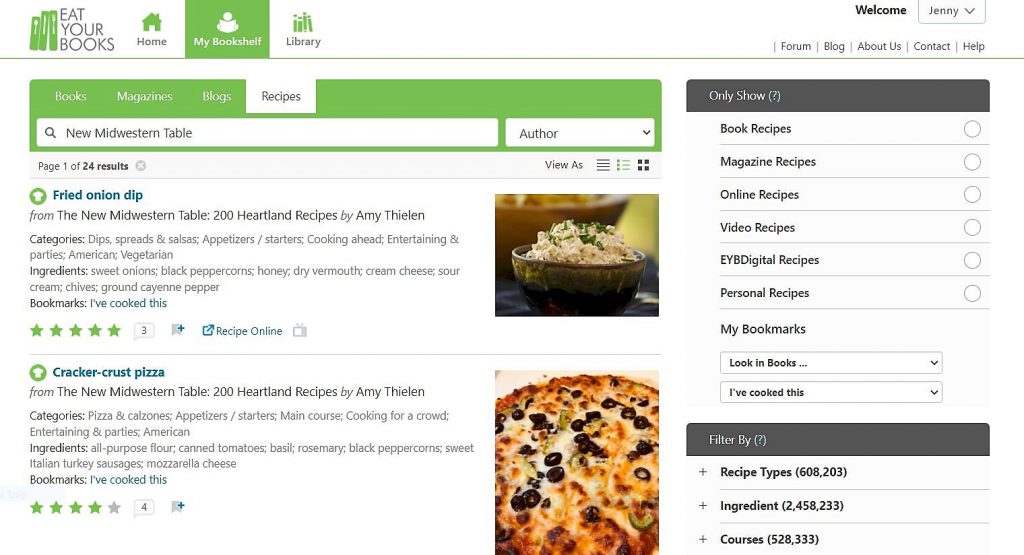 As you can see, I've cooked 24 recipes from Amy's book which has a total of 214 recipes. I've cooked 11 percent of the recipes in this book. For more information on Bookmarks see our Help section articles below:
Note: Amy's new book Company: The Radically Casual Art of Cooking for Others is available for preorder and will be released in November.
---
Do you know about Club Masala? This club is a hands-on, spice-forward, quarterly Zoom cooking club which is a brainchild of the Diaspora Co. All customers who purchase a Masala Dabba (pictured below) instantly become lifetime members. If you do not need a new dabba and spend $200+ you will still get to join in on the fun for a year! For your friends and family, tickets are available for $15 per class with proceeds being donated to a cause Diaspora believes in.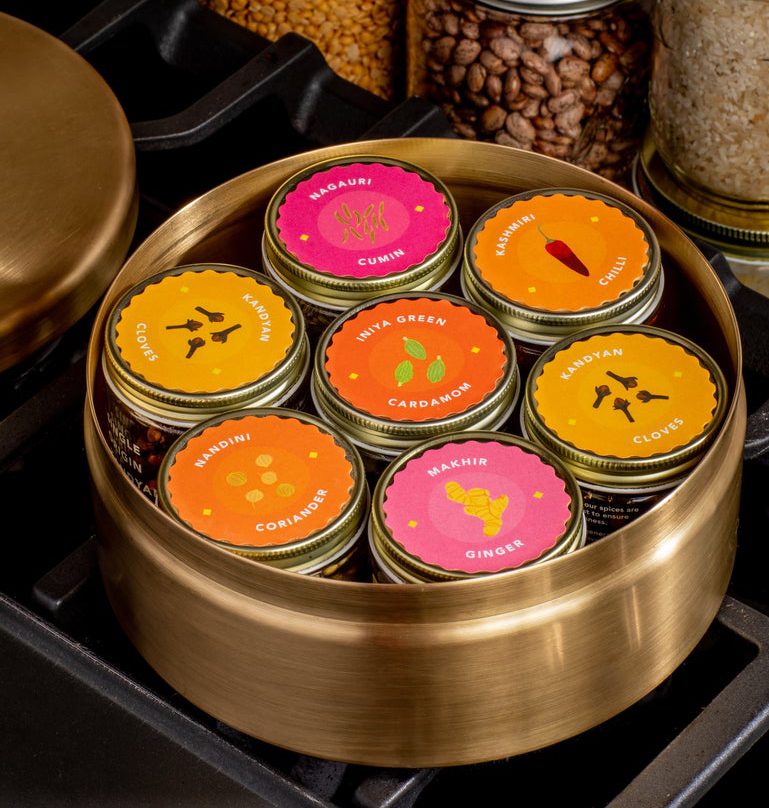 We love Diaspora here at EYB. Not only are the spices incredible – the work being done by this company is spectacular. Find out more at their website. Diaspora is offering our EYB members 12% off any orders using the code: DiasporaEYB (expires on Mar 31st, 2022).
The last week at Eat Your Books
Since our last roundup, Darcie has written these articles:
Darcie's weekly food news antipasto is shared every Sunday and the tag #foodnews brings up these information-packed posts from the most current to the first one. Darcie can be followed on Instagram at darcie_bakes.
Since our last roundup, I have posted the following:
Please be sure to check our Calendar for updated events. My Instagram is thecookbookjunkies.
Jenny and the EYB Team
Recently Indexed Titles
Our team of member and pro indexers are working hard indexing titles, both new and old. Below are just a few highlights. A reminder: newly indexed titles will always show up at the top of the EYB Library and your Bookshelf so you will always know which titles have just been indexed. Recent indexed magazines can be found here. For information on member indexing, please see this roundup with more details.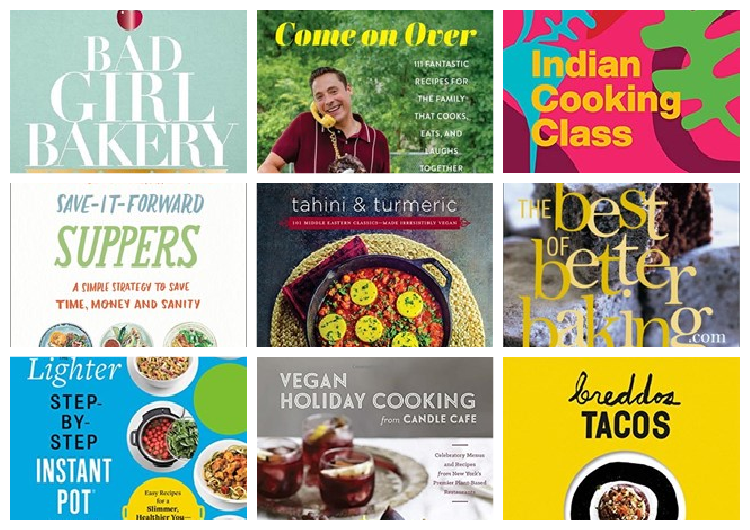 ---
Member Photo of the Week
Freshest chicken salad with chile peppers and wheat berries from Grains for Every Season: Rethinking Our Way with Grains (page 232) by Joshua McFadden and Martha Holmberg submitted by member shylastrath
Have you uploaded any of your own photos yet? Learn more! Please remember to update your profile with your Instagram name if you would like to be tagged in any photos that we share!
---
Featured Online Recipe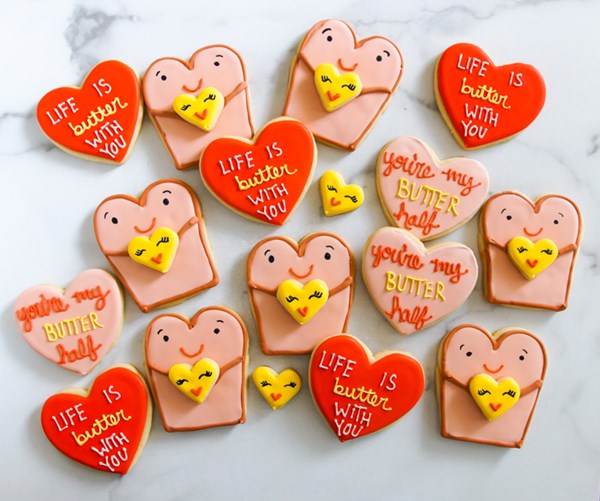 Toast and butter Valentine cookies from Bake at 350 by Bridget Edwards
---
EYBDigital Previews
Recently, we uploaded our 1,248th EYBDigital Preview where a selection of full sample pages are available including the titles below.
Learn more about EYBDigital Previews.
Note: To learn why you cannot add all EYBDigital Preview recipes to your Bookshelf, please read this Help page.

---
Cookbook Giveaways
Click on the Blue Link Below to Enter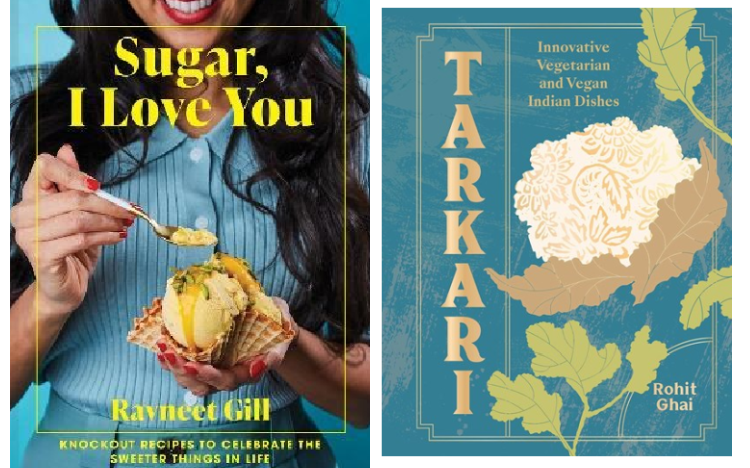 Enter our US/UK giveaway to win one of four copies of Sugar, I Love You: Knockout Recipes to Celebrate the Sweet Things in Life by Ravneet Gill. Contest expires Feb 28th, 2022.
Enter our US/Worldwide giveaway to win one of four copies of Tarkari: Innovative Vegetarian and Vegan Indian Dishes with Heart and Soul by Rohit Ghai. Contest expires Feb 28th, 2022.
The cookbook giveaway roundup shares all current giveaways including those open worldwide and to other regions.