This week: Breads of the world, recipes, cookbook previews and more
January 21, 2022 by Jenny
As I was relaxing and scrolling YouTube, I came across a video of how bakers in Samarkand bake 12,000 loaves of their unique bread a day. There are several videos on this subject if you want to explore more.
I find it fascinating how they shape their bread and almost dive into the ovens to attach it to the hot walls to bake. I would absolutely need a safety harness because I lack grace in movement – along with a fear of heights and that oven is deep!
A while back I ordered marking stamps to have at the ready to create some of the beautiful breads I had read about.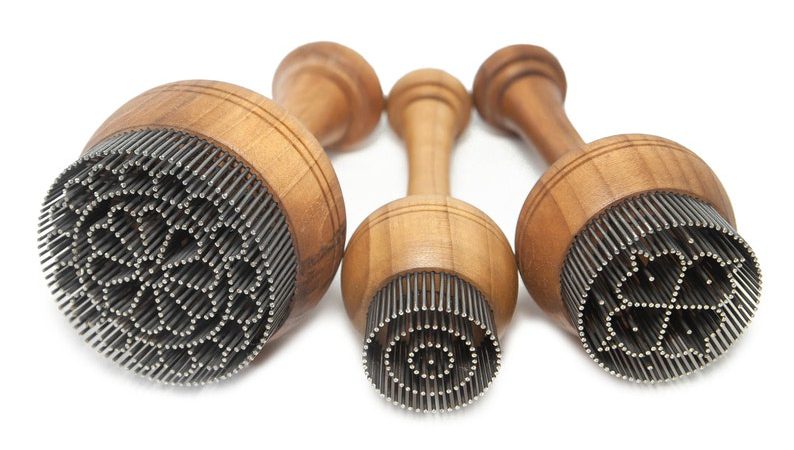 In my quest for international bread knowledge, I also became interested in Laufabrauð which is Icelandic leaf bread and a friend was able to track down a leaf cutting iron for me.
There are a few books that I have and enjoy which offer some insight into international bread baking: The Hot Bread Kitchen Cookbook: Artisanal Baking from Around the World; Global Baker: Inspirational Breads, Cakes, Pastries & Desserts with International Influences; Savory Baking from the Mediterranean: Focaccias, Flatbreads, Rusks, Tarts, and Other Breads; and Breaking Breads: A New World of Israeli Baking. We have over 48,000 bread recipes (online recipes) in our EYB Library and there are over 1,800 cookbooks devoted to bread.
Other articles of interest:
---
The last week at Eat Your Books
Since our last roundup, Darcie has written these articles:
Darcie's weekly food news antipasto is shared every Sunday and the tag #foodnews brings up these information-packed posts from the most current to the first one. Darcie can be followed on Instagram at darcie_bakes.
Since our last roundup, I have posted the following:
Please be sure to check our Calendar for updated events. My Instagram is thecookbookjunkies.
Jenny and the EYB Team
---
Recently Indexed Titles
Our team of member and pro indexers are working hard indexing titles, both new and old. Below are just a few highlights. A reminder: newly indexed titles will always show up at the top of the EYB Library and your Bookshelf so you will always know which titles have just been indexed. Recent indexed magazines can be found here. For information on member indexing, please see this roundup with more details.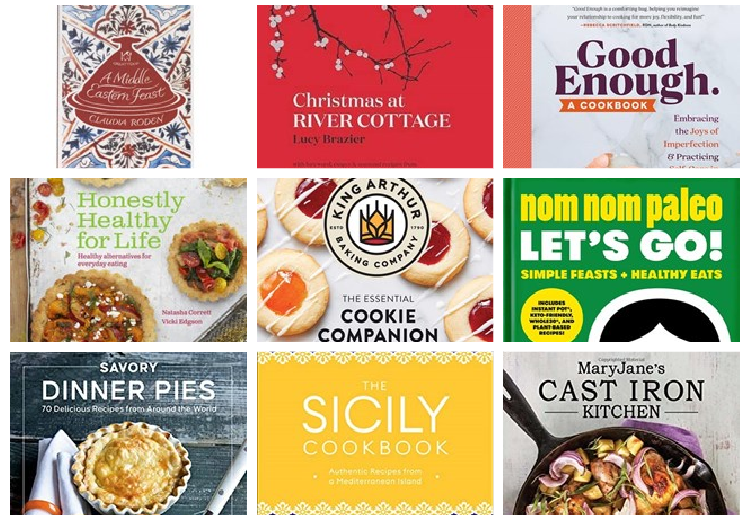 ---
Member Photo of the Week
Savoury oat porridge with ginger-garlic crumbs from Ottolenghi Test Kitchen: Shelf Love (page 36) by Yotam Ottolenghi and Noor Murad submitted by member Nkrieda78
Have you uploaded any of your own photos yet? Learn more! Please remember to update your profile with your Instagram name if you would like to be tagged in any photos that we share!
---
Featured Online Recipe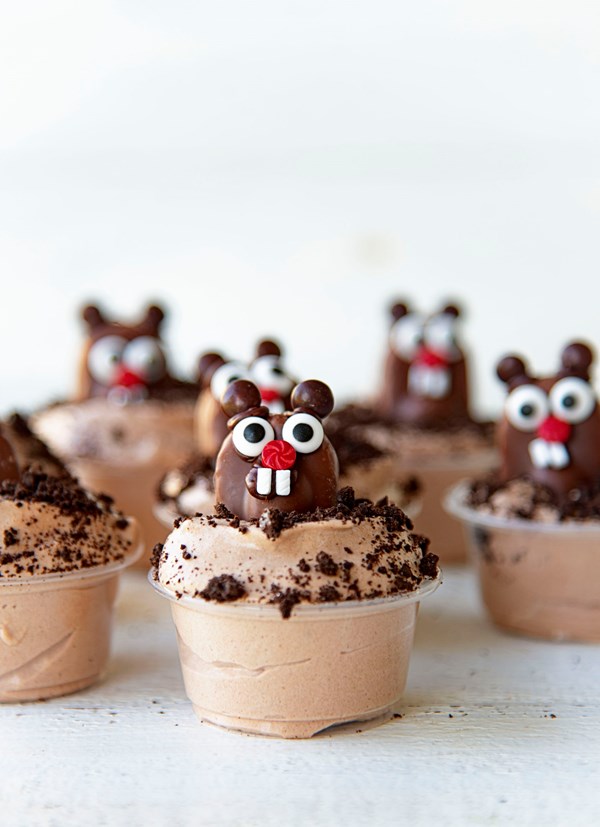 Groundhog day pudding shots from Sweet ReciPEAs
For more fun recipes be sure to check out Peabody's blog and her cookbook Holy Sweet!: 60 Indulgent Recipes for Bigger, Better Desserts

---
EYBDigital Previews
Recently we uploaded our 1,223rd EYBDigital Preview where a selection of full sample pages is available for the following cookbooks.
Learn more about EYBDigital Previews.
Note: To learn why you cannot add all EYBDigital Preview recipes to your Bookshelf, please read this Help page.

---
Cookbook Giveaways
Click on the Blue Link Below to Enter

Enter our worldwide giveaway to win an autographed copy of My Cookbook Passion: Culinary History and Adventure in Exploring My Collection by Pamela Kure Grogan. Contest expires Jan 29th, 2022.
Enter our US/worldwide giveaway to win a copy of One Tin Bakes Easy: Foolproof Cakes, Traybakes, Bars and Bites from Gluten-free to Vegan and Beyond by Edd Kimber. Contest expires Jan 30th, 2022.
The cookbook giveaway roundup shares all current giveaways including those open worldwide and to other regions.