January resolution: cook what you like
January 5, 2022 by Darcie
As the calendar rolls over from one year to the next, my social media fills with posts about healthy eating, which foods I must or must not consume, invitations to workout apps, and so on. Even though I do make New Year's food-related resolutions, I avoid any that have to do with "creating a new you!" The old me, while perhaps a little lumpy and sometimes crabby, is splendid, thank you very much. Eater's Dayna Evans feels similarly, writing about why you should avoid the hype and cook (and eat) the foods you like.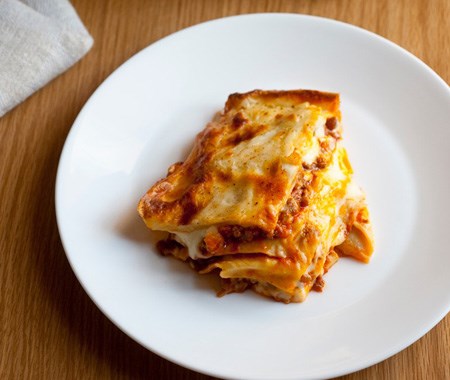 Evans notes that come January, what we are doing is seemingly not enough as marketers exhort people to "meal prep three weeks in advance, craft homemade veggie burgers with foraged mushrooms and buns baked from flour you milled at home from the wheat you grew out back." If that is your thing then by all means carry on, but don't feel pressured to live up to unrealistic expectations, says Evans.
Instead, she offers this advice: "Do not permit pernicious marketing to make you feel bad about yourself and what you choose or choose not to eat. Please just cook whatever you want." We have just come through the holidays, when many of us put forth extra effort to create dazzling and delicious meals for our family and friends. It's okay to take some time off and eat a package of cookies for dinner if that is what strikes our fancy, especially since the world seems far from normal nearly two years into a pandemic. I ate leftover lasagna for breakfast, and it felt great.