Tarkari – Cookbook Giveaway
January 4, 2022 by Jenny
Enter our giveaway to win one of four copies of Tarkari: Innovative Vegetarian and Vegan Indian Dishes with Heart and Soul by Rohit Ghai. Three copies available in the US from the publisher and one copy supplied by EYB worldwide.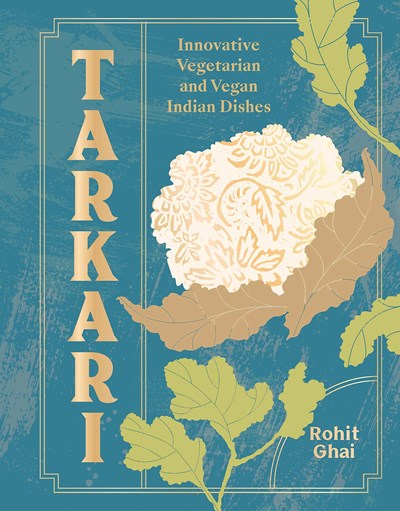 Tarkari: Innovative Vegetarian and Vegan Indian Dishes with Heart and Soul by Rohit Ghai is a beautiful book filled with recipes that everyone can appreciate. Chef Ghai has gained a reputation for colourful, flavour-rich curries that showcase both classic and lesser-known Indian flavours.
Tarkari is Rohit's first book and celebrates the diverse heritage of India's incredibly rich and varied food scene – but on a more personal, homely note. Packed with innovative vegetarian and vegan dishes, it pays homage to the food his parents ate – the book is dedicated to his father who passed away in 2020.
Tarkari is a very common word in India, a Bengali word that refers to any vegetable dish – stir fries, curries, everything from simple dishes to complex, Chef Ghai explains. Whether a dish is simple or complex, he reminds that balance is important and that we should taste and adjust as we cook. Other important factors in creating great dishes are texture, consistency, and color. Before delivering the recipes, the author explains the magic of spices and shares many spice mixes and pastes that are so vital to Indian cooking.
This book is approachable and offers a great introduction to Indian cuisine to both beginning cooks as well as offering inspiration to those with more experience. Special thanks to Kyle books for sharing the following recipe with our members to try now.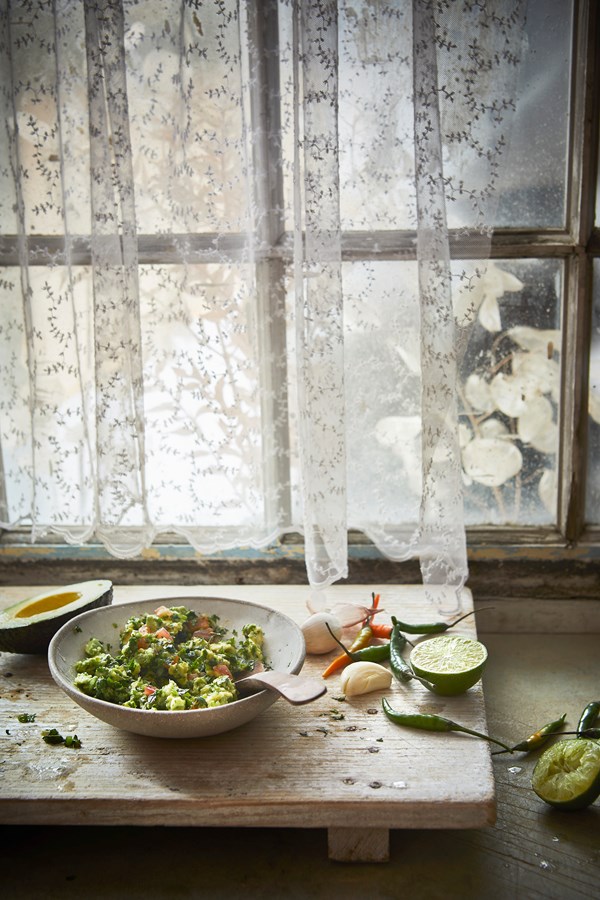 Avocado chutney
Add this recipe to your Bookshelf (click the blue +Bookshelf button)
Makes 500g (1lb 1½oz)
This avocado chutney is easy, quick, healthy and nutritious. Spread it on toast or serve it with parathas or snacks.
2 avocados
75g (2½oz) coriander leaves, roughly chopped
50g (1¾oz) mint leaves, roughly chopped
25g (1oz) ginger, roughly chopped
6 garlic cloves, chopped (optional)
4–6 long green chillies, deseeded and cut into pieces
½ teaspoon toasted cumin seeds
1 small tomato, deseeded and chopped
3 tablespoons olive oil
1 tablespoon lime juice
salt
Wash the avocados, then cut them in half and remove the stones. Using a spoon, scoop out the pulp into a bowl and smash it with a fork.
Put the coriander, mint, ginger, garlic (if using) and green chillies in a food processor or blender and blitz coarsely. Add the blended mixture to the avocado.
Add the toasted cumin, tomato, olive oil, lime juice and salt to taste. Mix evenly and correct the seasoning, if necessary, before serving.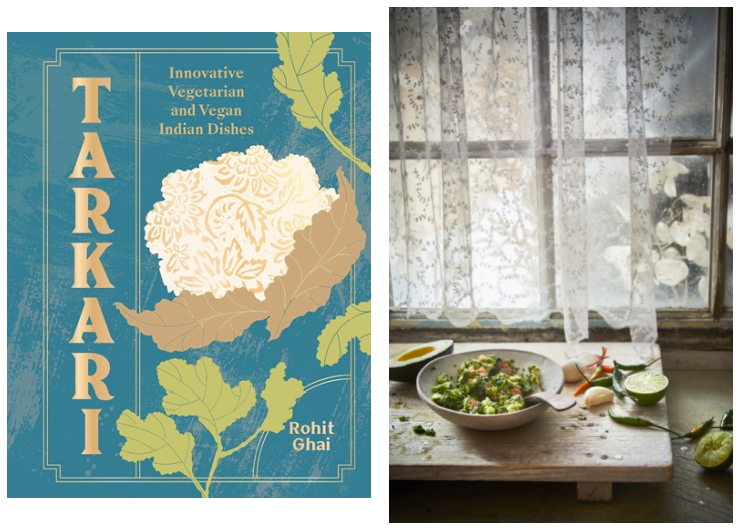 Special thanks to the publisher for providing three copies of this title in our promotion to US members (EYB is supplying one additional copy worldwide). Entry options include answering the following question in the comments section of this blog post.
Which recipe in the index would you like to try first?
Please note that you must be logged into the Rafflecopter contest before posting or your entry won't be counted. For more information on this process, please see our step-by-step help post. Once you log in and enter your member name you will be directed to the next entry option – the blog comment. After that, there are additional options that you can complete for more entries. Be sure to check your spam filters to receive our email notifications. Prizes can take up to 6 weeks to arrive from the publishers. If you are not already a Member, you can join at no cost. The contest ends at midnight on March 24th, 2022.
a Rafflecopter giveaway
Seen anything interesting?
Let us know
& we'll share it!