The enduring appeal of the Bundt pan
January 3, 2022 by Darcie
It's no secret that Jenny and I adore our Bundt pans – Jenny has written an entire cookbook dedicated to them, and I am lucky to work where they are made so can traipse over to the factory store any day I please and add to my collection. Therefore when I spied an Atlas Obscura article about how the Nordic Ware pans buck the odds and remain extremely popular year after year, I knew I had to share it with you, even though we have written about the history of Bundt pans before.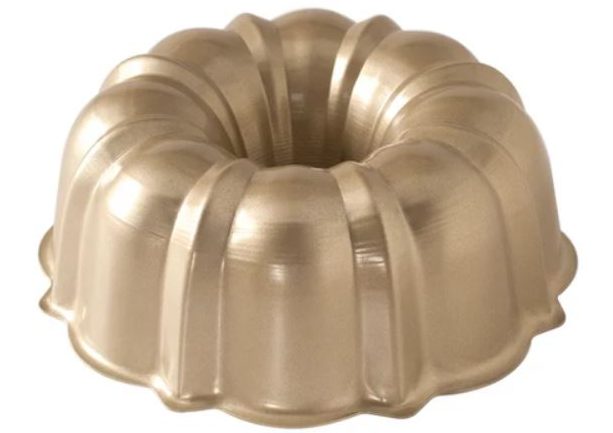 This article not only shares the story of how the 1966 Pillsbury Bake Off's second prize-winning Tunnel of Fudge cake jumpstarted the Bundt pan , but it also delves into some details about how the designs are created and tested. But even more interesting than this information is author Anne Ewbank's attempt to identify why Bundt pans have such staying power, when dozens of other cookware gadgets and tools have come and gone.
Ewbank thinks that part of the appeal is that these pans make it easy for even a novice baker to turn out a stunning product. With just a basic cake mix and some cooking spray, almost anyone can create something that looks amazing. There is another angle to Ewbank's theory: she posits that it is "a centuries-long American obsession with homey, dense cakes that are perfect for potlucks and sympathy gifts" that seals the deal.
Jenny: Darcie gave me permission to share one of my favorite clips on the Bundt, the cake with a hole in it.