Cookbooks continue to be bright spot for publishers
December 24, 2021 by Darcie
After Amazon and other online merchants pulled the rug out from under brick-and-mortar booksellers both by selling physical books more cheaply and by introducing e-books, pundits claimed that the end of print books was nigh. It's true that the publishing industry faced some hard times, with mergers becoming the norm and some publishers folding entirely, but 2021 has proved to be a welcome reprieve, with book sales up over 13% from 2020 to 2021 and 19% for 2019 to 2021. Cookbooks continue to be bestsellers and often land in the top sales spot of all books sales.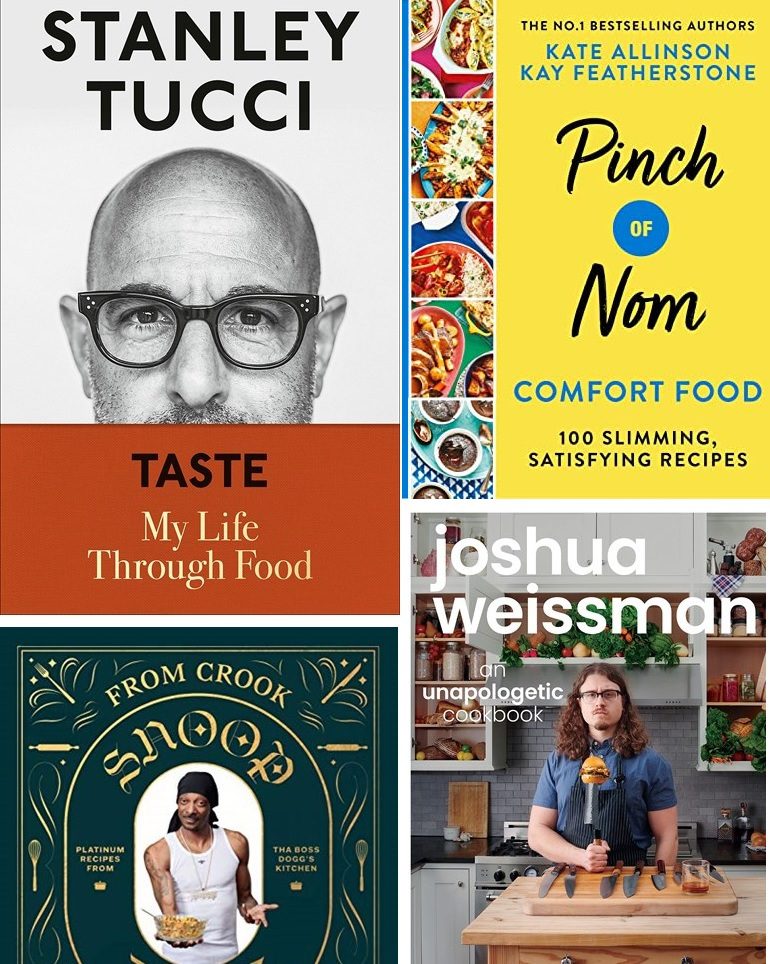 That is the case in the UK, where Pinch of Nom Comfort Food: 100 Slimming, Satisfying Recipes by Kate Allinson and Kay Featherstone sold 56,367 copies last week, topping Richard Osman's crime novel by just over 1,100 copies. Looking at Amazon's top selling books for the year, four of the top fifty books (at the time this post was published) were cookbooks or food related books, including Air Fryer Cookbook: 600 Effortless Air Fryer Recipes for Beginners and Advanced Users by Jenson William and Joshua Weissman: An Unapologetic Cookbook by Joshua Weissman.
Amazon's list of top selling cookbooks for 2021 includes those titles plus some kitschy tomes like The Unofficial Disney Parks Cookbook by Ashley Craft and From Crook to Cook: Platinum Recipes from Tha Boss Dogg's Kitchen by Snoop Dogg, alongside more serious works such as Taste: My Life Through Food by Stanley Tucci. The most recent list from Publishers Weekly for bestselling cookbooks includes the Disney, Snoop Dogg, and Joshua Weissman volumes, but the top spot there is reserved for The Pioneer Woman Cooks: Super Easy! by Ree Drummond.
Seen anything interesting?
Let us know
& we'll share it!