A new baking show just in time for the holidays
November 22, 2021 by Darcie
What happens when you mix a reality baking show with two veterans of Saturday Night Live? A really good time, according to The Kitchn. They bring us news that SNL alums Maya Rudolph and Andy Samberg have teamed up to host Baking It, a new reality show that premieres on Peacock in just over a week.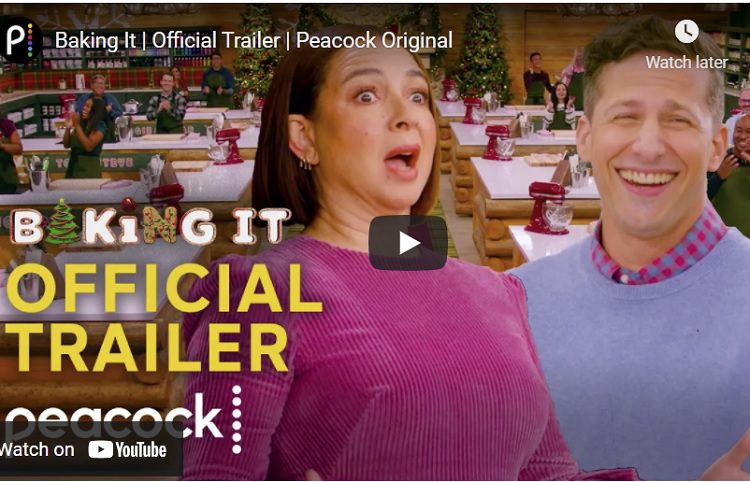 The show not only offers eight team of serious home bakers the chance at a $50,000 prize, but it also provides viewers with additional entertainment as "each of the competitions is judged by a team of *highly* opinionated grandmas." These judging grandmas not only critique the bakers, they also give contestants baking advice. Additionally, Rudolph and Samberg provide comic relief with wisecracks throughout the series.
Mark December 2 on your calendar, settle in with your favorite beverage and/or baked good, and enjoy another fun baking show. This gives me something to look forward to as the GBBO finale is this week (sniff, sniff).
See the roundup outlining other baking shows that may help fill the void when GBBO is over.