This week: Ottolenghi's AU/NZ tour, UK events, 3000 EYBD Preview recipes, giveaways and more
November 12, 2021 by Jenny
This week we hit a new milestone – over 3,000 (3,024 to be precise) EYBD Preview recipes have been added to our EYB Library. EYBD Preview recipes are those full recipes that are a part of our EYBD Book Previews (currently at 1,184 Previews)! Below is an example of one of the newest recipes added.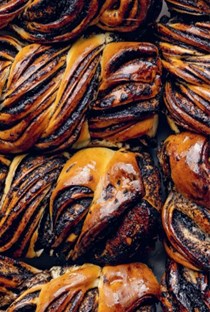 This week I also wanted to talk a little about adding books to your Bookshelf. Recently, a member messaged asking if Claudia Roden's Mediterranean: Treasured Recipes from a Lifetime of Travel was set for indexing. As this book is a US issue of the UK release, it is linked to the UK master: Med: A Cookbook, which is already indexed. In order for the member to add the book to her bookshelf, she would need to add the ISBN to Import Books, under the My Bookshelf tab (because searching for the book by the US title or ISBN would not provide a result as the title is linked to the UK master). Importing the ISBN would result in the book being added to the member's Bookshelf. The other alternative is to search the author and filter the results by date published and this will appear: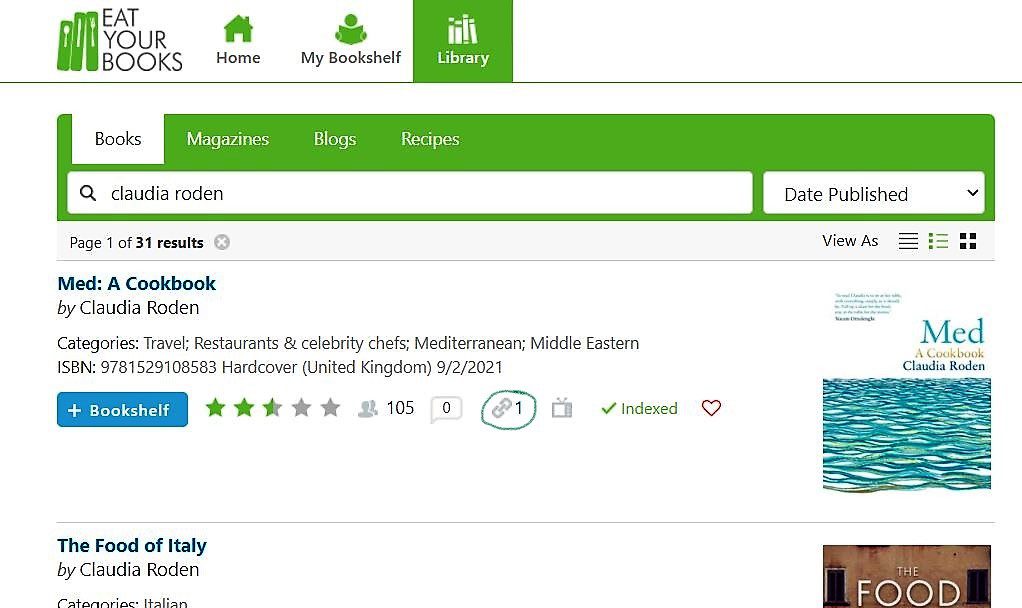 The member would then click on the link symbol circled in the photo above which would result in the following: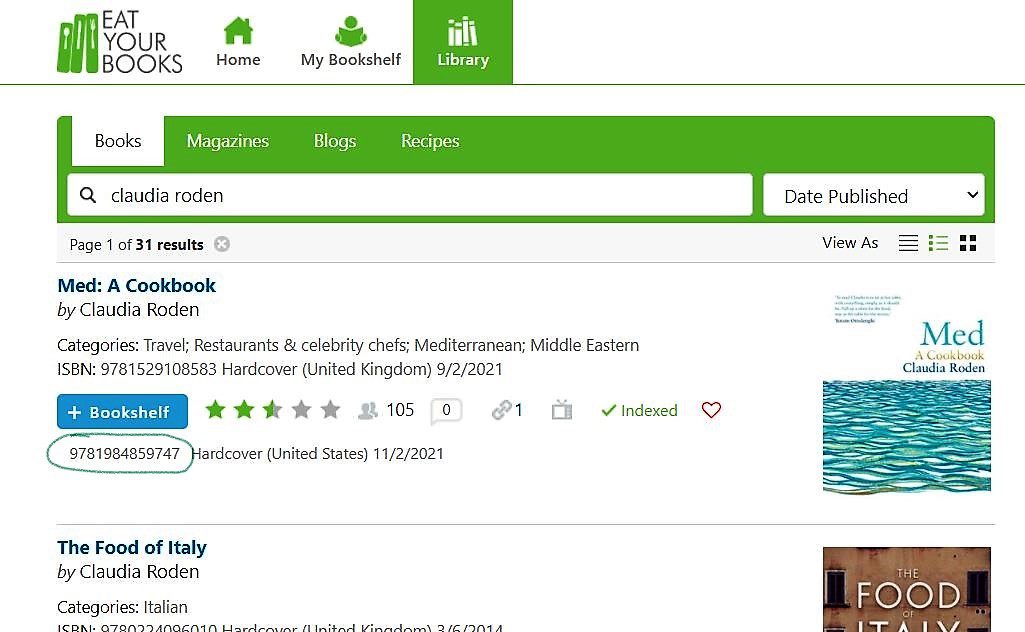 Then the member can click on the ISBN for the US title and bring up the record to add the book to their Bookshelf. For more on book results see our Help section.
---
The last week on the blog
Since our last roundup, Darcie has written these articles:
Darcie's weekly food news antipasto is shared every Sunday and the tag #foodnews brings up these information-packed posts from the most current to the first one. Darcie can be followed on Instagram at darcie_bakes.
Darcie, Jane and I all contribute to our GBBO recap posts. All GBBO related posts are tagged #gbbo2021.
Since our last roundup, I have posted the following:
Our cookbook deals post is frequently updated (note the new permanent link) so check the blog for new sales (the ICYMI post explains the post in detail). My Instagram is thecookbookjunkies.
Please be sure to check our calendar for updated events including UK events via Fane as well as Ottolenghi's New Zealand and Australia tour.
Jenny and the EYB Team
---
Recently Indexed Titles
Our team of member and pro indexers are working hard indexing titles, both new and old. Below are just a few highlights. Recently indexed titles will always show up at the top of the EYB Library so you will always know which titles have just been indexed. Recent indexed magazines can be found here.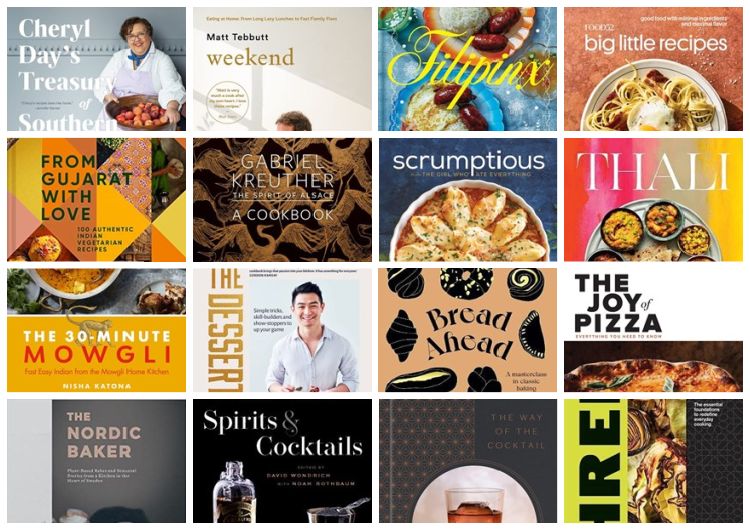 ---
Member Photo of the Week
Pumpkin cinnamon rolls from Smitten Kitchen by Deb Perelman submitted by member anya_sf
Adding the Smitten Kitchen blog to your Bookshelf adds 1,304 recipes

Have you uploaded any of your own photos yet? Learn more! Please remember to update your profile with your Instagram name if you would like to be tagged in any photos that we share!
---
Featured Online Recipe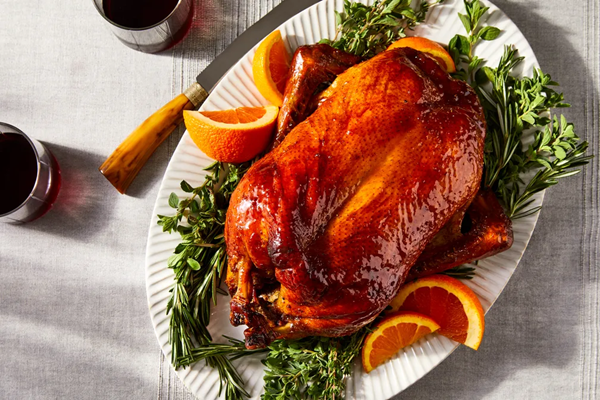 Turkey-brined roast duck from Great British Chefs – Chef Recipes
Adding Great British Chefs – Chef Recipes to your Bookshelf adds 5,058 recipes
---
EYBDigital Previews
Recently we uploaded our 1,184th EYBDigital Preview where a selection of full sample pages is available for the following cookbooks.
Learn more about EYBDigital Previews.
Note: To learn why you cannot add all EYBDigital Preview recipes to your Bookshelf, please read this Help page.

---
Cookbook Giveaways
Click on the Blue Link Below to Enter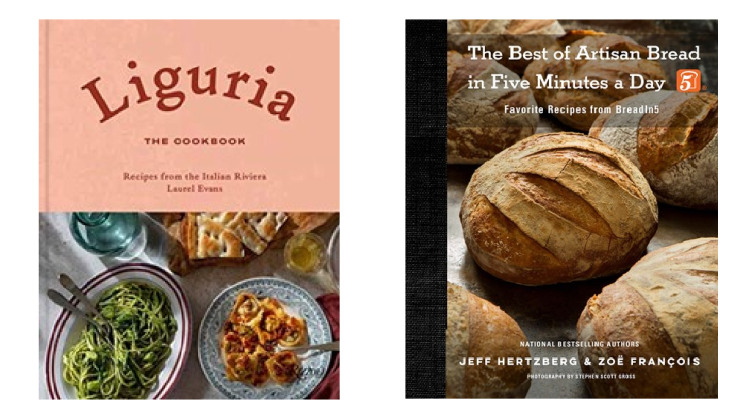 Enter our US giveaway to win one of three copies of Liguria: The Cookbook: Recipes from the Italian Riviera by Laurel Evans. Contest expires December 1st, 2021.
Enter our worldwide giveaway to win one of four copies of The Best of Artisan Bread in Five Minutes a Day: Favorite Recipes from BreadIn5 by Jeff Hertzberg and Zoë François. Contest expires December 6th, 2021.
The cookbook giveaway roundup shares all current giveaways.