Life is What You Bake It – Cookbook Giveaway with Rolling Pin and Pie Board Set
November 10, 2021 by Jenny
Enter our US giveaway to win one of three copies of Life Is What You Bake It: Recipes, Stories, and Inspiration to Bake Your Way to the Top by Vallery Lomas with one US winner also receiving an Ayesha Curry Kitchenware Pantryware Rolling Pin and Pie Board Set.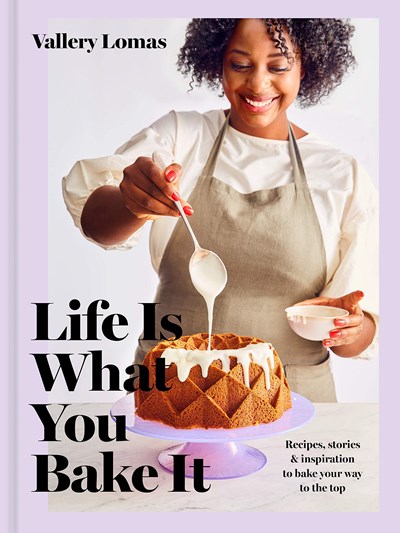 This debut offering from Vallery Lomas, former attorney, turned baker and winner of third season of The Great American Baking Show, is pure brilliance. You can read here about the controversy which resulted in most of her shows not being aired and how she made the best out of horrible situation.
Life Is What You Bake It is divided into the following chapters beginning with morning treats; en France; cookies & bars; cobblers, pies & tarts; cakes; bread; doughnuts & other fried things and ending with lagniappe ("a little something extra") which shares recipes for basics such as pastry cream and lemon curd. There is a QR code to scan for tutorials on fundamental baking techniques or you can visit her website for tutorials.
Throughout this beautiful book, Vallery offers countless tips on everything from biscuit practice to washing raspberries to answering the age-old question – "to pre-bake or not to pre-bake". Vallery's generous spirit is reflected in the content of the information she shares with us. She wants our bakes to be successful.
Our

takes you inside this beautiful book and features the following


This title is one of our baking options this month in the Eat Your Books Cookbook Club and will also be on my best cookbooks of 2021 list.
To celebrate Life Is What You Bake It our friends at Meyer Corporation are providing one US winner with an Ayesha Curry Kitchenware Pantryware Rolling Pin and Pie Board Set. Roll out pie crusts, pastries, breads, pizza dough and more with this rolling pin and pie board set which is crafted from durable, beautifully grained parawood. The reversible pie board has guides for sizing dough diameter on one side and has an unmarked side for serving crudite or charcuterie at a party with friends. The innovative rolling pin features silicone rings for adjusting dough thicknesses as you roll – just slide individual rings on to help you achieve desired dough thickness.
I use the pastry board for all types of dough work as it keeps my counter clean. Mixing biscuits and scones along with the uses mentioned above makes cleanup easier and quicker. Bakers want their crusts and cookie doughs to have the same thickness for even baking. The rolling pin and adjustable silicone rings sees to that.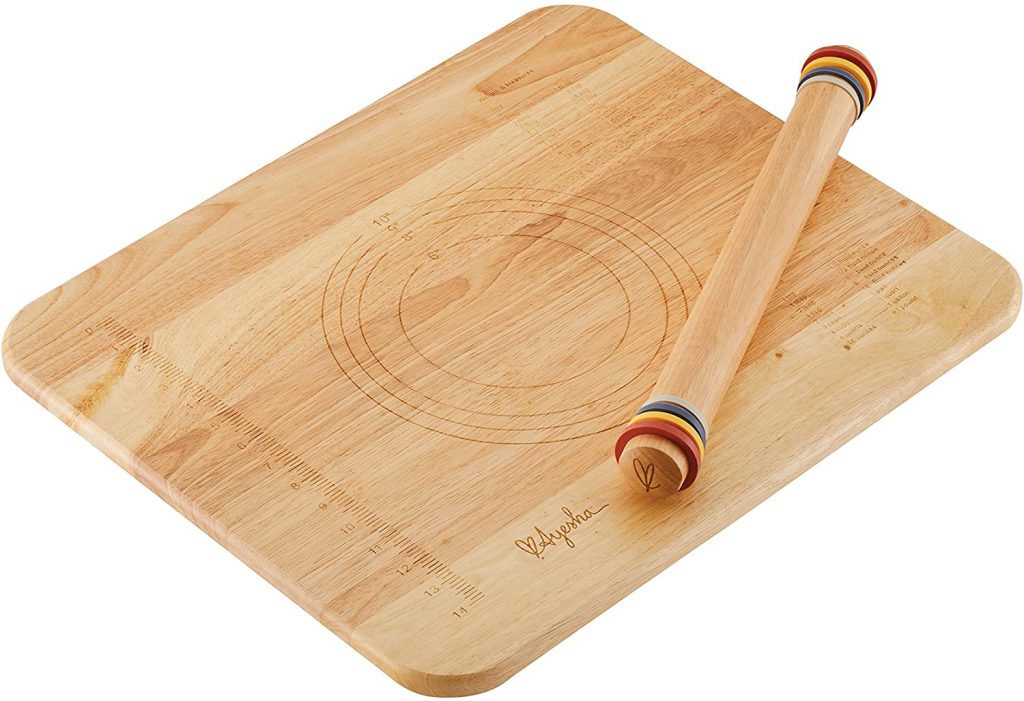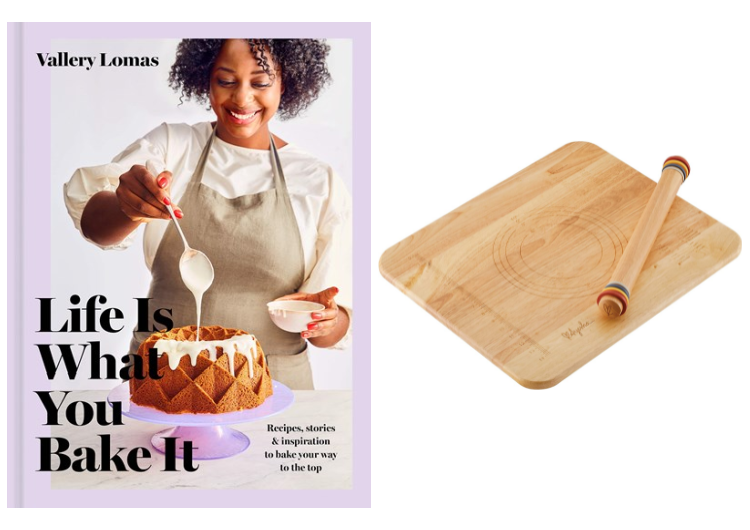 Special thanks to the publisher for providing three copies of this title in our promotion and to Meyer Corporation for offering one pastry board and rollin pin set to one grandprize winner. Entry options include answering the following question in the comments section of this blog post.
Which recipe in the index would you like to try first?
Please note that you must be logged into the Rafflecopter contest before posting or your entry won't be counted. For more information on this process, please see our step-by-step help post. Once you log in and enter your member name you will be directed to the next entry option – the blog comment. After that, there are additional options that you can complete for more entries. Be sure to check your spam filters to receive our email notifications. Prizes can take up to 6 weeks to arrive from the publishers. If you are not already a Member, you can join at no cost. The contest ends at midnight on January 20th, 2022.
a Rafflecopter giveaway