Mooncakes & Milk Bread – Cookbook Giveaway
November 3, 2021 by Jenny
Enter our worldwide giveaway to win a copy of Mooncakes and Milk Bread: Sweet and Savory Recipes Inspired by Chinese Bakeries by Kristina Cho.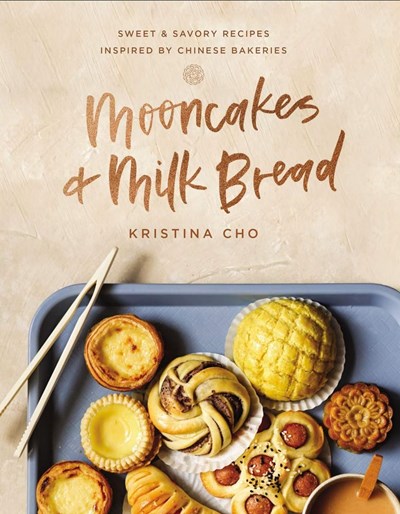 My excitement for the release of Mooncakes and Milk Bread began to build the moment I added it to our 2021 preview which was at least a year ago. As I have said before, I am a wee bit obsessed with learning about the baked treats – both savory and sweet – from other countries.
Kristina Cho is the creator of the blog Eat Cho Food. Make sure you set aside time to wander her content because it is impressive. I particularly recommend bookmarking these pages Honey peanut mooncakes and Matcha brownie mooncakes for inspiration. Kristina also offers workshops which are all currently sold out but if you have preordered her book she will be setting up an option of viewing a taped class so be sure to check her site for that information.
Just a few of the topics covered in Mooncakes and Milk Bread are how to shop at an Asian market, cafe culture (how Asian bakeries differ from other bakeries), how to rescue collapsed dough, a two page layout explaining the Chinese celebration calendar, and highlights of the Chinese bakeries around the US. Recipes include Chinese puff pastry which is slightly different from French puff pastry in that it is a tad more crisp and less buttery, Chinese sponge cake, Hot dog flower buns and Coffee crunch Swiss roll. Our index will give you a full picture of what is included in this book.
Kristina did the gorgeous photography in this book herself and shares myriad step-by-step photos of folding and other techniques. There are also lovely illustrations rendered by Minnie Phan that add even more charm to a book that exudes greatness. Many of the products that you will want to create some of the gorgeous pastries are very reasonable and available on line such as: pineapple tart molds (various designs), mooncake molds (plastic) and wooden mooncake molds. Just a reminder, Hardcover Cook has a great cookbook bundle that gives you all you need to begin baking.
There are three online recipes indexed for Mooncakes:

If you love to bake and especially if you love to find inspiration in new flavors and techniques, you absolutely need this book. It will be on my best books list of 2021. I love this book so much I purchased an extra copy to giveaway here.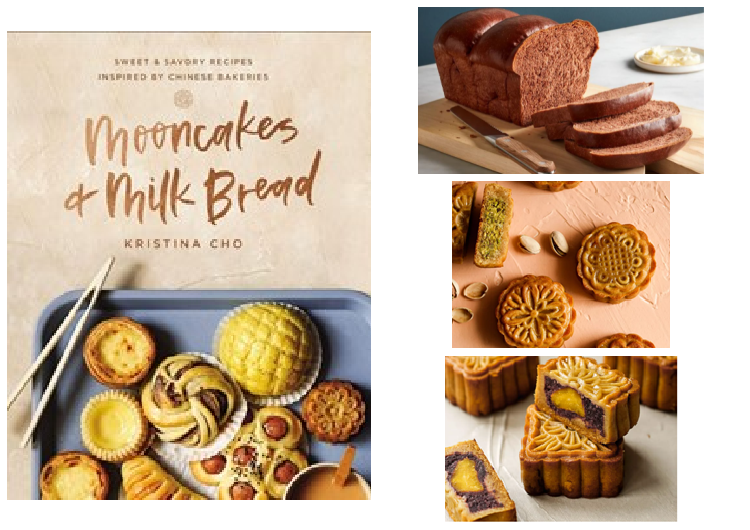 I am offering one copy of this amazing book to one winner worldwide. Entry options include answering the following question in the comments section of this blog post.
Which recipe in the index would you like to try first?
Please note that you must be logged into the Rafflecopter contest before posting or your entry won't be counted. For more information on this process, please see our step-by-step help post. Once you log in and enter your member name you will be directed to the next entry option – the blog comment. After that, there are additional options that you can complete for more entries. Be sure to check your spam filters to receive our email notifications. Prizes can take up to 6 weeks to arrive from the publishers. If you are not already a Member, you can join at no cost. The contest ends at midnight on December 17th, 2021.
a Rafflecopter giveaway