This week: Supporting our food community; recipes; cookbook giveaways and EYBD Previews
October 22, 2021 by Jenny
Rose Levy Beranbaum reached out to me this week. As you can imagine, she was beyond disappointed that her latest book The Cookie Bible has been shelved until next fall/autumn due to shipping delays. Rose had a number of events planned and has turned a few of those events into discussions of her brilliant title Rose's Baking Basics. On Nov 6th, Rose will be on Virginia Willis' weekly Friday taping of Cookbooks with Virginia discussing that title as well as offering baking tips for the holidays so let's all tune in to support Rose (and Virginia).
Cookbooks with Virginia is all about cookbooks! Join Virginia each week at 11:30 am EST for her LIVE stream featuring your favorite cookbook authors on her Facebook Page and YouTube Channel. (You can also catch it later on IGTV.) Make sure to follow along and enter to win a FREE copy of the cookbook of the week every Friday morning on Instagram. You'll get to ask questions, learn a new recipe from the featured cookbook, and enter to win the cookbook of the week!
There are loads of virtual events (many of them free) shared on our calendar. The calendar is updated with additional events including those at Williams-Sonoma: Emily Hutchinson's baking with kids series (her new book is amazing and I'll have more on that in our monthly cookbook review) and Nov 10th Joshua McFadden's Grains for Every Season (equally amazing). Our authors and cookbook stores appreciate our signing up for these events and tuning in. Of course, buying cookbooks and supporting brick and mortar stores around the world by ordering a book or two (or ten) is always appreciated.
No matter where you buy a book, a review on Amazon helps authors immensely and drives sales – not only on Amazon but independent booksellers as well. Preorders are important. An author recently stated that the number of preorders determines the amount of money that is slated for publicity.
A note on supporting our chefs and restaurants who have been struggling for almost two years now. This week a chef shared on his Instagram stories (and I cannot remember who it was) a breakdown of how prices for food and other supplies have skyrocketed over the last six to twelve month. He asked for support by not complaining if your meal tab is a bit higher than it has been. Also, when my family orders in or we eat out, we tip very generously. Restaurant workers are overworked, sometimes doing the job that two people had done previously. If we can afford to, we can make things a little better for them by padding their tips a bit.
An update about our new wishlist feature – you are now able to share your wishlist with others by copying the URL at the top of the screen once you have chosen the wishlist filter.
---
The last week on the blog
Since our last roundup, Darcie has written these articles: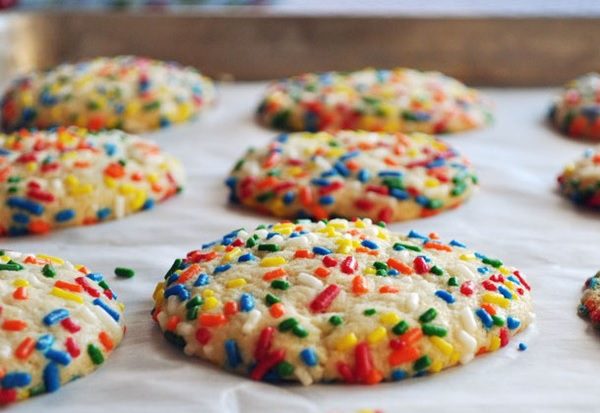 Darcie's weekly food news antipasto is shared every Sunday and the tag #foodnews brings up these information-packed posts from the most current to the first one. Darcie can be followed on Instagram at darcie_bakes.
Darcie, Jane and I both contribute to our GBBO recap posts. All GBBO related posts are tagged #gbbo2021.
Since our last roundup, I have posted the following: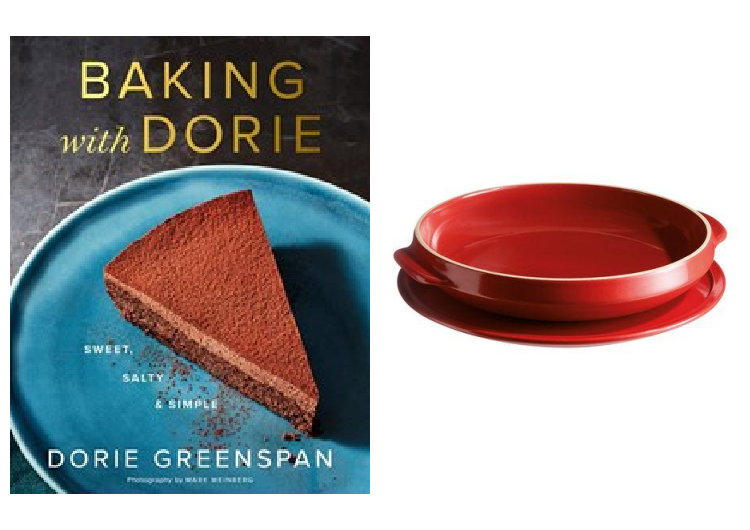 Our cookbook deals post is frequently updated (note the new permanent link) so check the blog for new sales (the ICYMI post explains the post in detail). My Instagram is thecookbookjunkies.
Jenny and the EYB Team
---
Recently Indexed Titles
Our team of member and pro indexers continue to impress, below are just a few highlights. Recently indexed titles will always show up at the top of the EYB Library so you will always know which titles have just been indexed. Recent indexed magazines can be found here.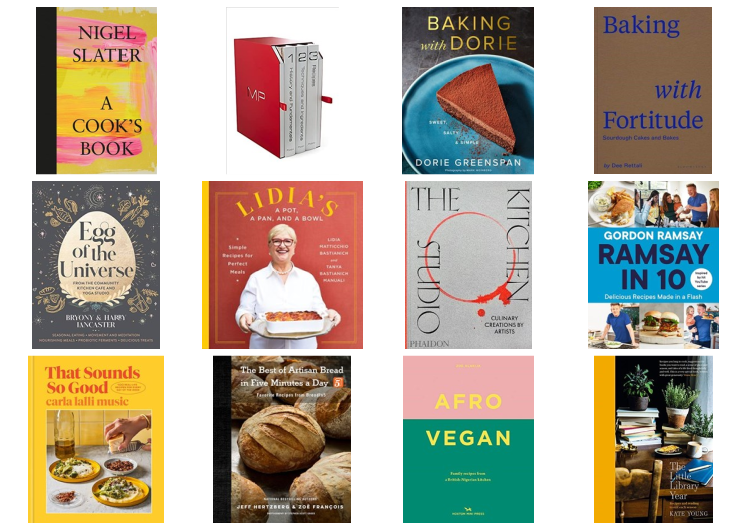 ---
Member Photo of the Week
Apple tart from Dessert Person: Recipes and Guidance for Baking with Confidence (page 91) by Claire Saffitz submitted by member Astrid5555
Have you uploaded any of your own photos yet? Learn more! Please remember to update your profile with your Instagram name if you would like to be tagged in any photos that we share!
---
Featured Online Recipe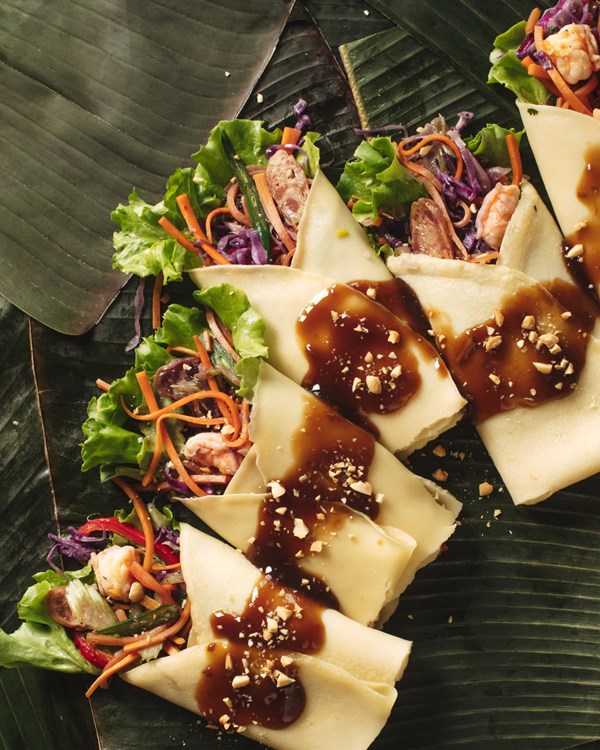 Fresh lumpia (Lumpiang sariwa) from The Kitchn
Add The Kitchn to your bookshelf for 8,538 additional recipes.
---
EYBDigital Previews
Recently we uploaded our 1,177th EYBDigital Preview where a selection of full sample pages is available for the following cookbooks.
Learn more about EYBDigital Previews.
Note: To learn why you cannot add all EYBDigital Preview recipes to your Bookshelf, please read this Help page.

---
Cookbook Giveaways
Click on the Blue Link Below to Enter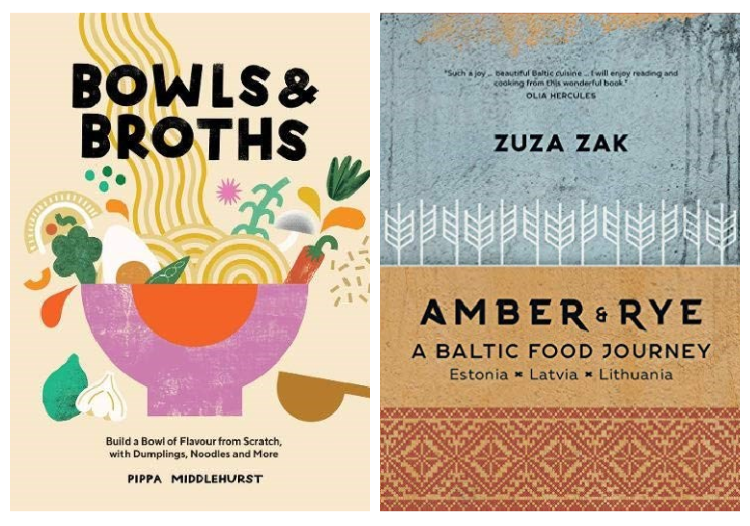 Enter our US/UK/AU/NZ giveaway to win one of three copies of Bowls and Broths: Build a Bowl of Flavour From Scratch, with Dumplings, Noodles, and More by Pippa Middlehurst. Contest ends Nov 15th, 2021.
Enter our US/UK/AU/NZ giveaway to win one of four copies of Amber & Rye: A Baltic Food Journey: Estonia • Latvia • Lithuania by Zuza Zak. Contest ends Nov 17th, 2021.
The cookbook giveaway roundup shares all current giveaways.