This week: A few new baking books from NZ and the UK, author tour/class updates, recipes and more
October 15, 2021 by Jenny
Since August our entire team at EYB have been busier than normal. Speaking just for me, there are books to review, promotions to set up, monthly cookbook reviews to write up and more. Our staff is working hard to keep our cookbook corner of the world up-to-date for our members.
Today, I want to share with you a few books that bakers will want to add to their wishlists.
First up, Saffron Swirls & Cardamom Dust: Sweet Sensational Spice by Ashia Ismail-Singer was published in New Zealand yesterday. This title is an explosion of vibrant colors and flavors filled with stunning imagery and tempting bakes. Saffron Swirls is written by the author of My Indian Kitchen (2018 NZ) which will be published in the US in December under the title Ashia's Table: Family Recipes from India and Beyond.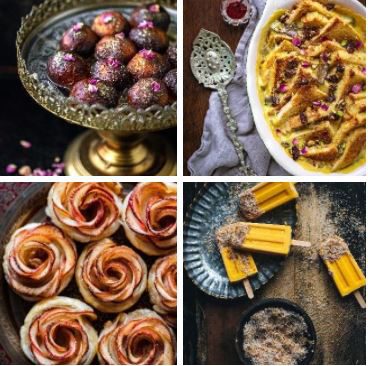 Just flipping through the pages fills me with inspiration – see the collage of photos above. The spices in these bakes are exciting and the resulting desserts are showstoppers. One can never have enough baking books!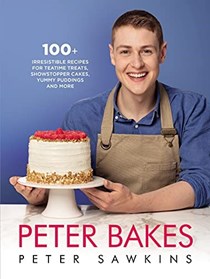 Speaking of baking books, Peter Sawkins, winner of last year's GBBO has just released his debut cookbook: Peter Bakes: 100+ Irresistible Recipes for Teatime Treats, Showstopper Cakes, Yummy Puddings and More. I just came across this book and have ordered it because I must own all things GBBO (and well all things baking to be truthful). I should be able to tell you more when our October new cookbook review is published. For those of you in the UK, Peter has a few events scheduled at Topping & Co. Also there is an event with Prue Leith at Blackwell's on Oct 29th. My huge post which shares all titles GBBO related can be found here.
---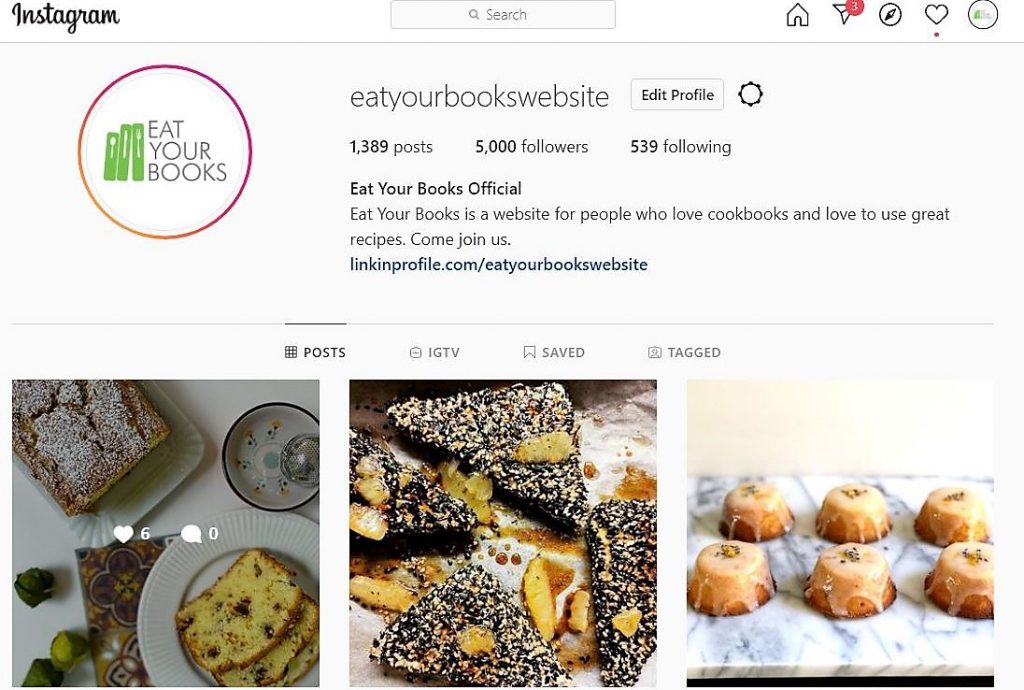 We just reached 5,000 followers on Instagram! Come join us there.
---
The last week on the blog
Since our last roundup, Darcie has written these articles:
Darcie's weekly food news antipasto is shared every Sunday and the tag #foodnews brings up these information-packed posts from the most current to the first one. Darcie can be followed on Instagram at darcie_bakes.
Darcie, Jane and I both contribute to our GBBO recap posts. All GBBO related posts are tagged #gbbo2021.
Since our last roundup, I have posted the following:
Our cookbook deals post is frequently updated (note the new permanent link) so check the blog for new sales (the ICYMI post explains the post in detail). My Instagram is thecookbookjunkies.
Be sure to check our calendar for new additions including Gino D'Acampo's UK tour which begins soon; Emily Hutchinson's virtual cookie decorating class at Williams-Sonoma is set for Oct 19th (I will be there!); and a reminder Dorie will be joining Brian Hart Hoffman for Williams-Sonoma's online baking school on Oct 18th (I will be there as well!). This week I've added loads of new events for US authors, bookstores and cooking schools so be sure to scroll through the calendar.
Jenny and the EYB Team
---
Recently Indexed Titles
Our team of member and pro indexers continue to impress, below are a few highlights. Recently indexed titles will always show up at the top of the EYB Library so you will always know which titles have just been indexed. Recent indexed magazines can be found here.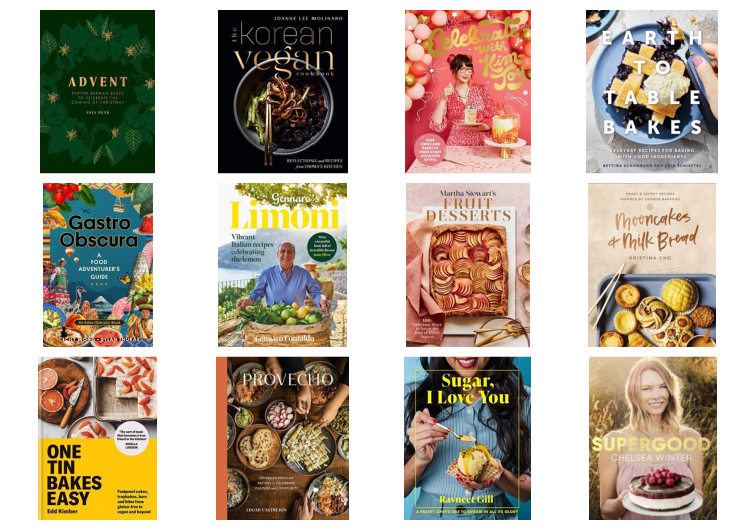 ---
Member Photo of the Week
Romanian pork and white bean soup with vinegar and caraway (Ciorba de porc) from Christopher Kimball's Milk Street Magazine, Sep/Oct 2021 (page 7) submitted by member Maefleur
Have you uploaded any of your own photos yet? Learn more! Please remember to update your profile with your Instagram name if you would like to be tagged in any photos that we share!
---
Featured Online Recipe
Pear tarte Tatin from Great British Chefs – Chef Recipes by Tom Noest (Tom is a new addition to the GBC roster of chefs)
Add Great British Chefs to your bookshelf for 5,032 additional recipes.
---
EYBDigital Previews
Recently we uploaded our 1,171st EYBDigital Preview where a selection of full sample pages is available for the following cookbooks.
Learn more about EYBDigital Previews.
Note: To learn why you cannot add all EYBDigital Preview recipes to your Bookshelf, please read this Help page.

---
Cookbook Giveaways
Click on the Blue Link Below to Enter

Enter our US/UK/AU/NZ giveaway to win one of three copies of All Day Baking: Savoury, Not Sweet: Pies, Quiches, Galettes, Tarts, Preserves and More by Michael and Pippa James. Contest expires Oct 29th, 2021.
Enter our worldwide giveaway to win a copy of My Korea: Traditional Flavors, Modern Recipes by Hooni Kim and a Neoflam – FIKA 15cm Induction Egg Pan from my friends at Harumio. EYB members can use EATYOURBOOKS at Harumio at checkout for 10 percent off. Contest expires Oct 30th, 2021.
The cookbook giveaway roundup shares all current giveaways.