Recipe discoveries never end
October 13, 2021 by Darcie
I have been cooking for decades, eagerly seeking out new food experiences through cookbooks as well as via travel. One of the best things about having food as a hobby is that no matter how many dishes I try there is always something new waiting around the corner, so I never become blasé. Discoveries frequently happen when I explore a new cookbook, but my favorite encounters arrive serendipitously. Last week my friends invited me over for dinner as repayment for watching their pets while they enjoyed a short getaway to Lake Superior's north shore. They picked up a handful of food items at small local shops during their travels, including what has become my newest obsession: Swedish limpa.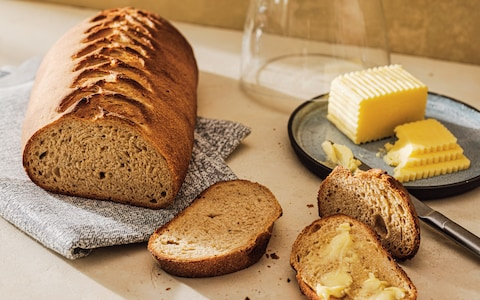 Living as I do in the heart of Scandinavian heritage country, it is somewhat surprising that I had not encountered this bread before. Limpa is a rye-based bread redolent with anise and orange aromas. Since my favorite toast combination is orange marmalade on rye, this ticked all the boxes for me. Isn't it wonderful that seemingly simple foods contain nuances that elevate them to the realm of near magic? So it was when I bit into the lightly toasted limpa smeared with a generous dab of butter. Orange notes danced on my tongue against a backbone of earthy rye and licorice. The bread was all I could think about when I returned home, so I immediately headed to the EYB Library to view the recipes in my collection.
It came as no surprise to see a recipe in The Nordic Baking Book by Magnus Nilsson and Richard Tellström. Two others on my 'must try' list are from Midwest Made by Shauna Sever and The Bread Baker's Apprentice by Peter Reinhart (one of my favorite all-time baking books). If you are also intrigued by limpa but you do not have any of these cookbooks, there are also a number of online recipes from which to choose, including the recipe from Diana Henry pictured above. Eating this bread was a wonderful discovery, and I can't wait to see what's next on my food journey. There is no telling what delights await.