Jialin Tian – Ph.D. Pastry Chef – Cookbook Giveaway
October 6, 2021 by Jenny
Back in July (how is it already October?), I wrote about a diamond of a recommendation from Amazon. Lightning does strike twice and thanks to another recommendation I discovered Jialin Tian a few weeks ago. The cover below tempted me to take a deep dive into Jialin's work. I reached out and requested review copies of her books, ordered an additional copy of Little Choux Temptations for this worldwide giveaway and asked if I could do a Quick Bites feature. Thankfully, Jialin was on board.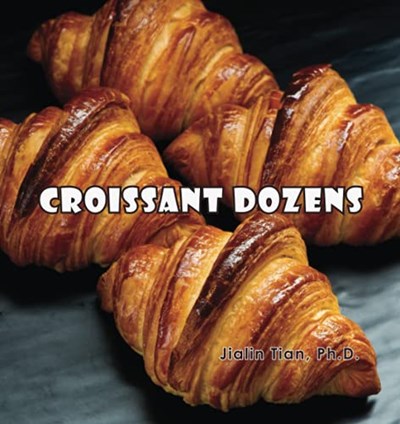 Let me tell you a bit about her books. They are stunning. Seldom do you find self-published titles of this quality with incredible photography, attention to detail, explicit instructions and even multiple step-by-step technique photos. I have most of her pastry related books – and each one is a master class in pastry. Below I have set out a small blurb about each title in my possession:

Jialin Tian – Quick Bites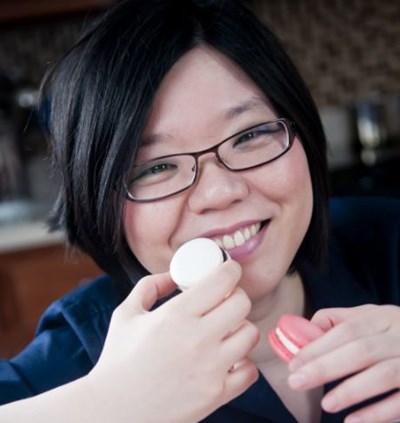 A former NASA research engineer, Jialin Tian developed a passion for making pastries while she was working on her doctoral dissertation in satellite instrumentation. Since then, the art of pastry making has brought her endless enjoyment. She is the author of eight cookbooks including the critically acclaimed Macaron Magic and Choux Temptations. Classically trained, Jialin studied pastry and chocolate art at the prestigious French Pastry School in Chicago. In addition to pastry art, she enjoys painting, piano, travel, graphic design, and photography. She holds Certified Specialist of Spirits (CSS) and Certified Specialist of Wine (CSW) diplomas from the Society of Wine Educators. Jialin received her PhD in electrical engineering from the Georgia Institute of Technology in 2004. She is the creative director and publisher at Jayca and lives in the greater DC Metro area.
Q: What first triggered your interest in baking? Do you remember your first baking memory?
I discovered the joy of pastry making when I was a graduate student. At the time, I was working on my doctoral dissertation on an optical instrument for remote-sensing satellite applications. Two years into my research, I became increasingly frustrated with not having found a solution. That was when I began to bake. Making pastries helped me to clear my mind and see the problem from a fresh new angle.
My earliest memory of baking involves making doughnuts with my grandmother when I was four years old. She would let me cut out the doughnut holes. When I did a good job, she rewarded me with plenty of doughnut holes.
Q: If you had to describe your baking style, what would it be?
My baking style is mostly classical and modern French pastry style with a personal twist. I like to reinvent the classics with trendy and contemporary variations.
Q: Are you a cookbook collector? If so, tell us about your collection – number of books, favorite genre, favorite author?
Yes, I am definitely a cookbook fanatic. I have more than 600 cookbooks. My favorite genre is baking and pastry making. I have so many favorite authors. To name a few, my pastry teachers Stéphane Glacier and Jacquy Pfeiffer, America's Test Kitchen, Jacques Pépin, Lidia Matticchio Bastianich, Bo Friberg, and many more.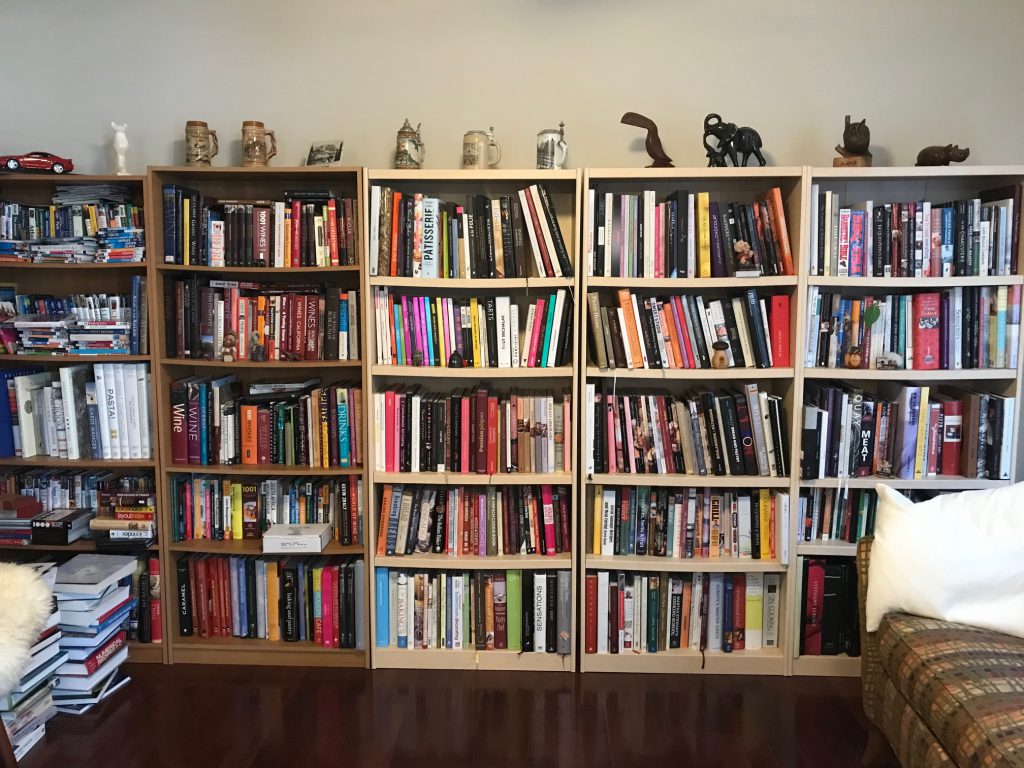 When I read a cookbook, I look for clear logics in the instructions. I like to read a recipe in its entirety and visualize each step in my mind beforehand. For more complicated dishes, I like to see step-by-step photos in the recipes.
Q: What is the best part of your job? Do you sometimes feel like working with food all day keeps you from wanting to get creative in the kitchen?
I enjoy every part of my job from book concept development to photograph the finished products to layout design. But I think the best part of my job is when I hold my new book and knowing soon that I will be sharing the fruits of my labor with my readers.
Working with food all day actually makes me more creative in the kitchen. I usually like to have a brainstorm and conceptualize all the recipes on paper first, then I would implement all the recipes and of course, make all the necessary adjustments.
Q: What is your go–to for a quick dinner – quick dessert?
For a quick dinner, I like to make pan-seared sea scallops or cod fillets with a white wine sauce. It can be done in under 15 minutes and they are absolutely delightful. For a quick dessert, I like to prepare doughnuts made with choux paste and dusted with cinnamon-sugar.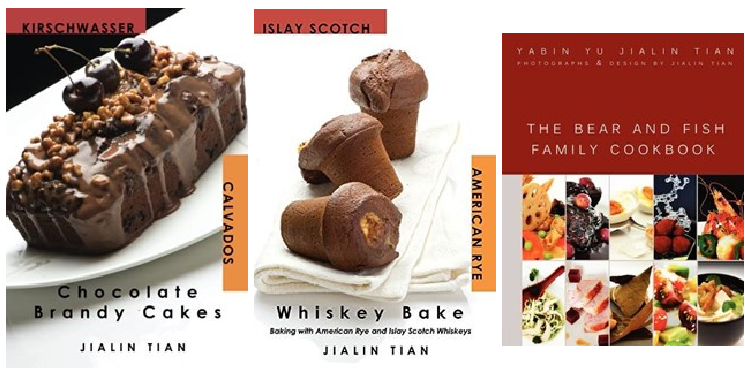 Q: Tell us about your cookbooks or any future projects you are working on?
My first cookbook was called The Bear and Fish Family Cookbook, which I have co-authored with my mother Yabin Yu. It includes more than 130 family recipes for both sweet and savory dishes. Then I wrote two books on French macarons and they are called Macaron Magic and Macaron Magic 2: Individual Desserts and Showpieces. After the macaron books, I published two books on choux pastries called Choux Temptations and Little Choux Temptations. The next two small books were focused on using whiskeys and brandies as the main baking ingredients; they are called Whiskey Bakes and Chocolate Brandy Cakes. Most recently, I wrote a book called Croissant Dozens, which includes more than 40 fully illustrated recipes for making croissant pastries. For my future projects, I plan to publish more books on baking and French pastries.
Special thanks to Jialin for sending me copies of her amazing titles for review. I have an extra copy of Little Choux Temptations for one member in this contest which is open worldwide.
Out of all of Jialin's titles which cookbook interests you the most?
Please note that you must be logged into the Rafflecopter contest before posting or your entry won't be counted. For more information on this process, please see our step-by-step help post. Once you log in and enter your member name you will be directed to the next entry option – the blog comment. After that, there are additional options that you can complete for more entries. Be sure to check your spam filters to receive our email notifications. Prizes can take up to 6 weeks to arrive from the publishers. If you are not already a Member, you can join at no cost. The contest ends at midnight on December 14th, 2021.
a Rafflecopter giveaway