The Modern Preserver's Kitchen Cookbook Giveaway
October 5, 2021 by Jenny
Enter our US/UK/AU/NZ giveaway to win one of three copies of The Modern Preserver's Kitchen: Cooking with Your Preserves by Kylee Newton.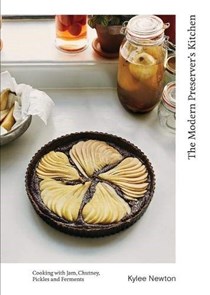 With over 30 recipes for jams, chutneys, ferments and pickles, and 70 dishes in which to use them, The Modern Preserver's Kitchen is the ideal cookbook for those who want to make the most of each season's offerings.
Try using your preserves in delicious recipes such as those featured in our EYBD Preview below. "How do I eat it?" was the most-asked question when passionate preserver Kylee Newton sold her preserves on her market stall. In this beautiful book, she shows you not only how to make preserves, but also how to use them.
The recipes inspire you to make your own or to reach into your condiment ghost-town shelf of half-eaten jams and pickles in the fridge and give new life to them instead of throwing them away. With Kylee's guidance, anyone can bottle the seasons, avoid waste, add character to family food, and rediscover the restorative joy of cooking.
Our

takes you inside this beautiful book and features the following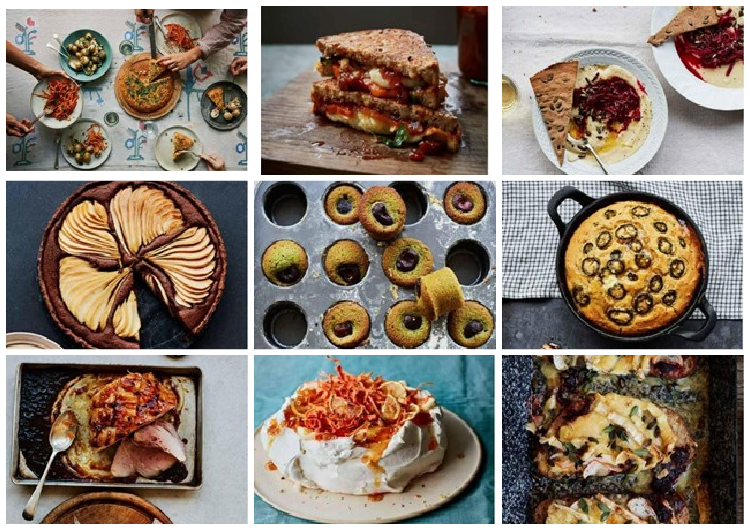 As you can see by the photos above, this is one gorgeous book. I am impatiently waiting for my print copy to arrive but I have spent some time with the electronic version and find myself quite smitten. Whiskey pickled carrots (yes!), Steak, mushroom and marmalade pie and Lemon and poppy-seed steamed puddings with crème anglaise are a few recipes that are tempting me. I love the addition of a jam in savoury dishes.
Trader Joe's had/has a caramelized onion pizza with marmalade that is to die for and I have to remember to utilize my preserves in more dishes. This book is a great tool in that regard. The sections here on pickled fruits is also outstanding. I have become a fan of all things pickled at my advanced age. They say when you get older you crave more tangy (stronger) flavors as taste buds die as you age. Soon I'll be chugging pickle brine and eating all things pickled.
Kylee offers classes in the UK and those classes are listed on our calendar.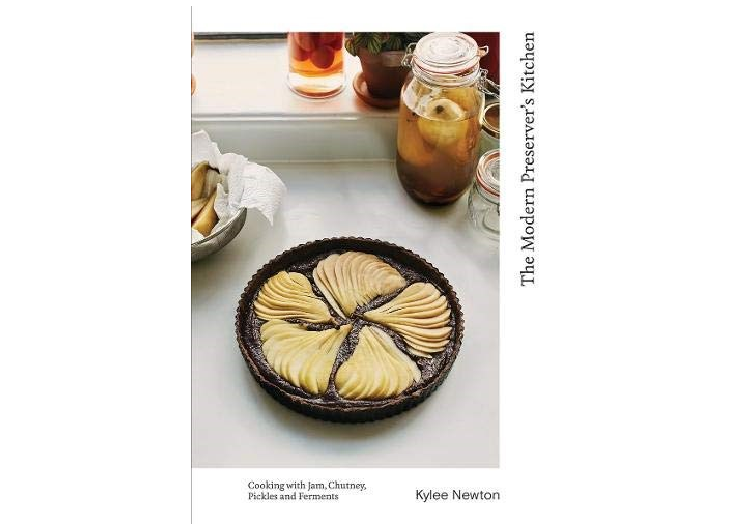 Special thanks to the publisher for providing three copies of this title in our promotion. Entry options include answering the following question in the comments section of this blog post.
Which recipe in the index would you like to try first?
Please note that you must be logged into the Rafflecopter contest before posting or your entry won't be counted. For more information on this process, please see our step-by-step help post. Once you log in and enter your member name you will be directed to the next entry option – the blog comment. After that, there are additional options that you can complete for more entries. Be sure to check your spam filters to receive our email notifications. Prizes can take up to 6 weeks to arrive from the publishers. If you are not already a Member, you can join at no cost. The contest ends at midnight on December 5th, 2021.
a Rafflecopter giveaway