Amber & Rye Cookbook Giveaway
September 27, 2021 by Jenny
Enter our US/UK/AU/NZ giveaway to win one of four copies of Amber & Rye: A Baltic Food Journey: Estonia • Latvia • Lithuania by Zuza Zak.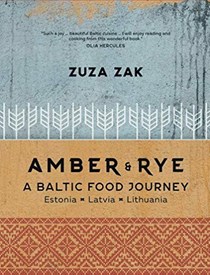 Amber & Rye: A Baltic Food Journey: Estonia • Latvia • Lithuania by Zuza Zak was published in the UK and AU in June. Zuza is the author of Polska: New Polish Cooking (2016), a book that updates the cuisine of the author's homeland. Zuza left Poland and settled in the UK when she was 8 years old and she soothed her feelings of homesickness by researching and recording Polish recipes. In Polska, she delivered her contemporary take on those recipes. A beautiful book for lovers of Polish cuisine.
Now the author is back with Amber & Rye, a book rich with photographs that explores the Baltics (Estonia, Latvia and Lithuania) by sharing stories from the locals as well as presenting their dynamic cuisine in a new way. The recipes explore fresh culinary horizons grounded in Baltic traditions yet inspired by contemporary trends making them modern, unique, and easy to recreate at home.
Fermented foods have always been important to cooks in the Baltics and here you'll find a whole chapter of recipes on Ferments, pickles and preserves. No book on this region's cuisine would be complete without dumpling recipes and Zuza shares three dishes that contain dumplings (I am a dumpling lover)!
The desserts chapter is extra special and includes recipes such as Homemade fudge with poppyseeds, Wintry cranberry meringue roulade, and Half-&-half apple cheesecake. Learning about the desserts from other areas of the world is a passion of mine and I am always thrilled when a book on international cuisine has a great desserts chapter.
In addition to the food and stories of travel, there are snippets of poetry, literature, songs, and proverbs. This is definitely one of my best books of 2021. Zuza has a class on Milk Street Kitchen's calendar for Nov 6th.
Our

takes you inside this beautiful book and features the following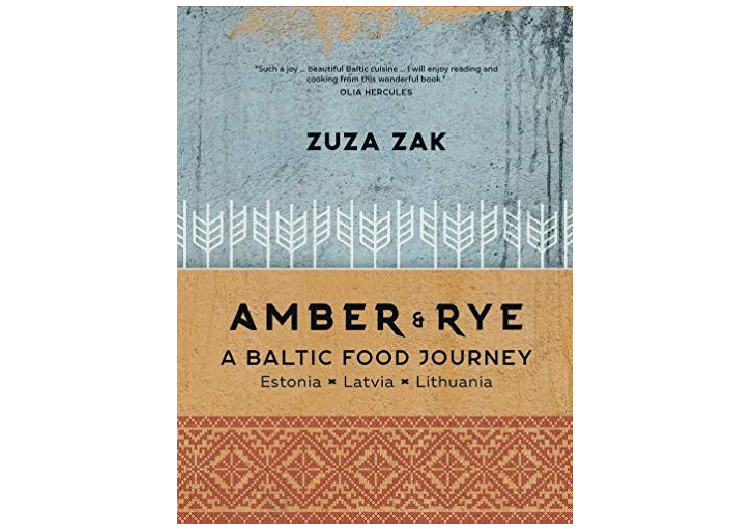 Special thanks to the publishers for providing four copies of this title in our promotion. (Two copies open to US members and two copies open to UK/AU/NZ). Entry options include answering the following question in the comments section of this blog post.
Which recipe in the index would you like to try first?
Please note that you must be logged into the Rafflecopter contest before posting or your entry won't be counted. For more information on this process, please see our step-by-step help post. Once you log in and enter your member name you will be directed to the next entry option – the blog comment. After that, there are additional options that you can complete for more entries. Be sure to check your spam filters to receive our email notifications. Prizes can take up to 6 weeks to arrive from the publishers. If you are not already a Member, you can join at no cost. The contest ends at midnight on November 27th, 2021.
a Rafflecopter giveaway