You don't want to miss these showdowns
September 20, 2021 by Darcie
Most of us love a good competition – which is why we'll be glued to our screens as soon as the Great British Bake Off returns tomorrow (we have to wait longer here in the US so no spoilers, please). There is another friendly competition that ticks the boxes for us cookbook lovers can be found at Book Riot, which hosts a running feature titled Cookbook Showdown.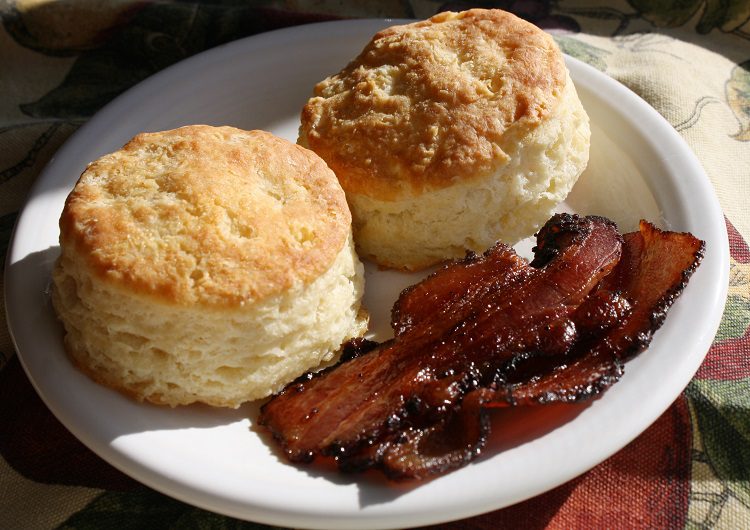 Cookbook Showdown pits four different recipes for the same dish from popular cookbooks against each other in side-by-side test to determine which recipe (and therefore which book) comes out on top. You can argue that it is impossible to choose a winner based on one recipe, but making a recipe from a book will certainly clue you in to how the author approaches the subject, an important part of whether you will enjoy the book.
The most recent Cookbook Showdown featured four buttermilk biscuit (US style) recipes from The Up South Cookbook by Nicole A. Taylor, Salt, Fat, Acid, Heat by Samin Nosrat, EveryDayCook by Alton Brown, and Dessert Person by Claire Saffitz. (Don't ask me how they chose the books – I am only the messenger.) Samin Nosrat's Light and flaky buttermilk biscuits won this showdown. There are three other showdowns with tests of hummus, apple pie, and sourdough recipes.