Food news antipasto
September 12, 2021 by Darcie
There are two types of people in the world: those who meticulously follow a recipe's direction to use one clove of garlic, and those who see that and add three (or more) cloves. If you count yourself as part of the latter group, head over to America's Test Kitchen, where they explain how the strength of garlic's flavor depends on how you cut it.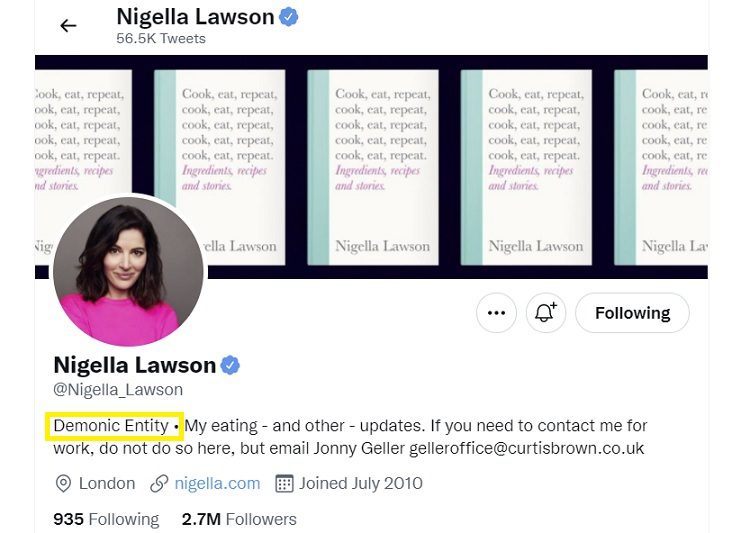 Did you know that Nigella Lawson was a member of the Illuminati? That is what one Twitter user suggested in a bizarre tweet about one of our favorite cookbook authors. Nigella retweeted the strange post, which ended by describing her as a 'demonic entity'. Taking it all in stride, Nigella added the new title to her Twitter profile.
Eater has just published its picks for the best cookbooks of fall 2021, which include many of the volumes that Jenny has profiled in her post of upcoming fall books. This article also provides an excellent opportunity for you to try out our new wishlist feature!
These days finding uplifting stories can be a challenge, but this one will help restore your faith in humanity. Food and Wine brings us the tale of the 'Soup Queen of Seattle', cookbook writer Carolyn Wright. Carolyn battled brain cancer, and after she recovered, she went on a "mission to deliver soup to the community that nourished her."
Another good news story involves the Bread and Butter project in Sydney Australia, which provides refugees and immigrants with a new skill. The project was started by Paul Allam and David McGuinness as a social enterprise offshoot of their Bourke Street Bakery business. Bread and Butter came about after Allam realized there were few paid training opportunities for asylum seekers and refugees. The program is a 12-month paid internship, during which the trainees also receive English language training.