All Day Baking – Cookbook Giveaway
September 12, 2021 by Jenny
Enter our US/UK/AU/NZ giveaway to win one of three copies of All Day Baking: Savoury, Not Sweet: Pies, Quiches, Galettes, Tarts, Preserves and More by Michael and Pippa James.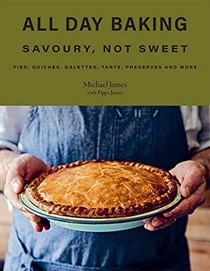 It just seems like yesterday that I was drooling over the publication of The Tivoli Road Baker: Recipes and Notes from a Chef Who Chose Baking however, in reality, it was over four years ago! You can read my review of that title here.
Thankfully, the husband and wife duo are back with another gorgeous offering: All Day Baking: Savoury, Not Sweet: Pies, Quiches, Galettes, Tarts, Preserves and More which is devoted to all things savoury. After the introduction which shares valuable information and "pep talks", the first chapter tackles Pastry with nine essential pastry staples (Puff pastry, Flaky shortcust pastry and so forth) you should master. After the Pastry tutorial, chapters are broken down with recipes for savoury baked goods throughout the day: Early, Midday, All Day, Later and ending with a section on Pantry recipes such as Wholegrain Mustard and the like.
Our

takes you inside this beautiful book and features the following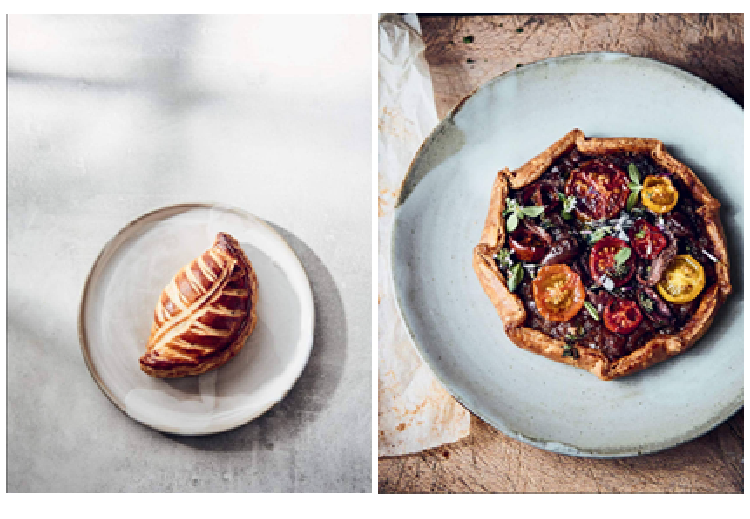 With recipes that include Onion and Gruyère gougères, Sweet corn and sour cream loaf and Chicken, sweet corn and basil pie, every baker needs the James' cookbooks in their lives.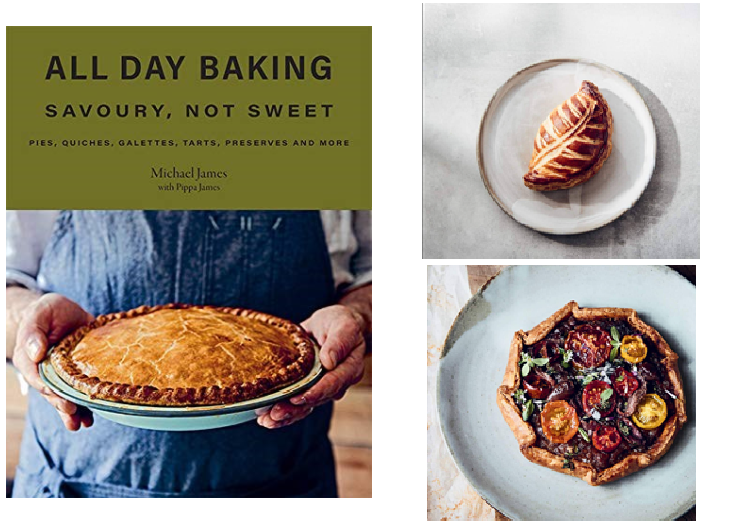 Special thanks to the publisher for providing three copies of this title in our promotion. Entry options include answering the following question in the comments section of this blog post.
Which recipe in the index would you like to try first?
Please note that you must be logged into the Rafflecopter contest before posting or your entry won't be counted. For more information on this process, please see our step-by-step help post. Once you log in and enter your member name you will be directed to the next entry option – the blog comment. After that, there are additional options that you can complete for more entries. Be sure to check your spam filters to receive our email notifications. Prizes can take up to 6 weeks to arrive from the publishers. If you are not already a Member, you can join at no cost. The contest ends at midnight on December 14th, 2021.
a Rafflecopter giveaway