This week: Ottolenghi YouTube series, Fortnum & Mason Food Award winners, GBBO air date confirmed, upcoming books from GBBO stars and more
September 10, 2021 by Jenny
Mark your calendars! Channel 4 has confirmed that The Great British Bake Off will return on 21 September. This is the second series to be filmed with strict regulations to reduce the potential spread of COVID on the set. The good news this year is that there appears to be no shortage of flour or yeast.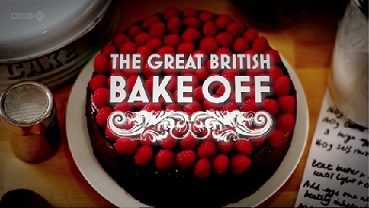 Netflix will stream the shows in the US three days after the UK airing. Accordingly, the first episode will land in the US on Friday, September 24th. I can already hear the comforting theme music playing in my head.
Last week, I updated my post: Which Great British Bake Off Contestants have written books and will share a few of the highlights below: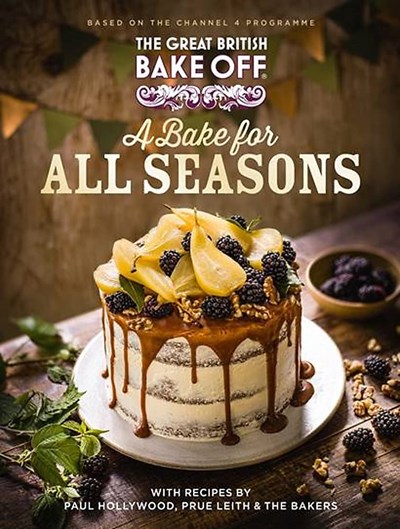 Darcie and I will prepare our weekly Bake Off recap post beginning September 27th.
---
The last week on the blog
Since our last roundup, Darcie has written these articles:
Darcie's weekly food news antipasto is shared every Sunday and the tag #foodnews brings up these information-packed posts from the most current to the first one. Darcie can be followed on Instagram at darcie_bakes.
A reminder of our latest feature – the wishlist! For new members, this post on how to make EYB work better for you is a great resource which I keep updated when we add new features.
Since our last roundup, I have posted the following:
Please be sure to check our Calendar for author, bookstore and class dates. This week we added links to:

OTK – Ottolenghi Test Kitchen YouTube series. Ottolenghi Test Kitchen: Shelf Love will be released on Sep 30, 2021 in the UK and Oct 19, 2021 in North America.

Bread Ahead Bakery – U.K. classes. Bread Ahead: The Expert Home Baker: A Masterclass in Classic Baking will be released on Oct 26, 2021.

As well as the following new author tours and Sur la Table cooking classes:
Next week we will have Dorie Greenspan's complete schedule on our calendar and will update the Modernist Pizza author tour when dates are confirmed.
Our cookbook deals post is frequently updated (note the new permanent link) so check the blog for new sales (the ICYMI post explains the post in detail). My Instagram is thecookbookjunkies.
Jenny and the EYB Team
---
Recently Indexed Titles
Our team of member and pro indexers continue to impress, below are a few highlights. Recently indexed titles will always show up at the top of the EYB Library so you will always know which titles have just been indexed.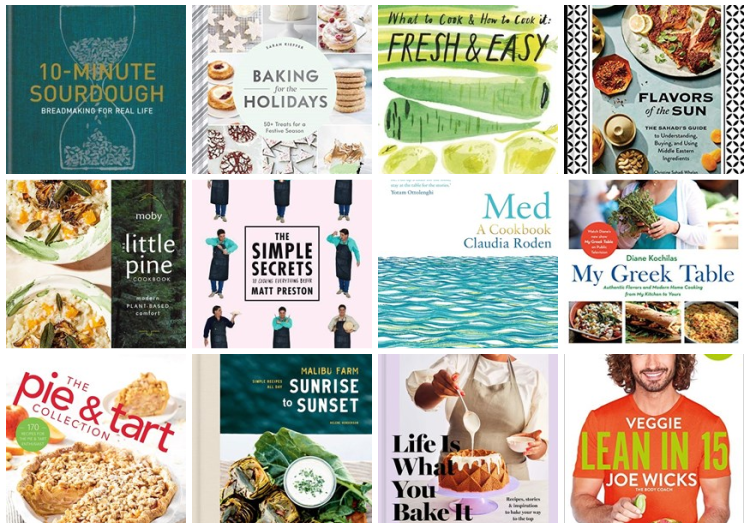 ---
Member Photo of the Week
Fig, blackberry & tahini cake from The New Way to Cake: Simple Recipes with Exceptional Flavor (page 130) by Benjamina Ebuehi submitted by member Laurel21
Benjamina has a new book scheduled to be released in March of 2022: A Good Day to Bake: Slow and Simple Baking Recipes for Every Mood
Have you uploaded any of your own photos yet? Learn more! Please remember to update your profile with your Instagram name if you would like to be tagged in any photos that we share!
---
Featured Online Recipe
Easy hunters chicken from Fuss Free Flavours by Helen Best-Shaw
Add Fuss Free Flavours to your bookshelf for 896 additional recipes!
---
EYBDigital Previews
Recently we uploaded our 1,136th EYBDigital Preview where a selection of full sample pages is available for the following cookbooks.
Learn more about EYBDigital Previews.
Note: To learn why you cannot add all EYBDigital Preview recipes to your Bookshelf, please read this Help page.

---
Cookbook Giveaways
Click on the Blue Link Below to Enter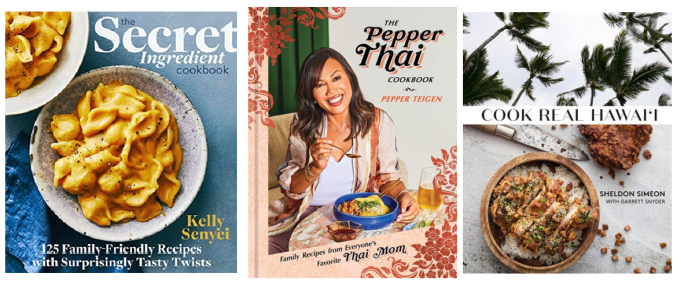 Enter our worldwide giveaway to win one of two copies of The Secret Ingredient Cookbook: 125 Family-Friendly Recipes with Surprisingly Tasty Twists by Kelly Senyei. Contest expires Sep 19, 2021.
Enter our US giveaway to win a copy of The Pepper Thai Cookbook: Family Recipes from Everyone's Favorite Thai Mom by Pepper Teigen and Cook Real Hawai'i by Sheldon Simeon. Two great books that bring some exciting flavors to your table. Contest expires Sep 21, 2021.
The cookbook giveaway roundup shares all current giveaways.