Fortnum & Mason Food Awards winners announced
September 10, 2021 by Darcie
Fortnum & Mason has long been a resource for English cookery, providing quality ingredients to generations of cooks since its founding in 1707. The company's annual food and drink awards celebrate the best publications and broadcasts in the UK and Republic of Ireland. Yesterday, Fortnum & Mason announced its winners for the 2021 awards, given in an assortment of categories and judged by an independent panel of professionals.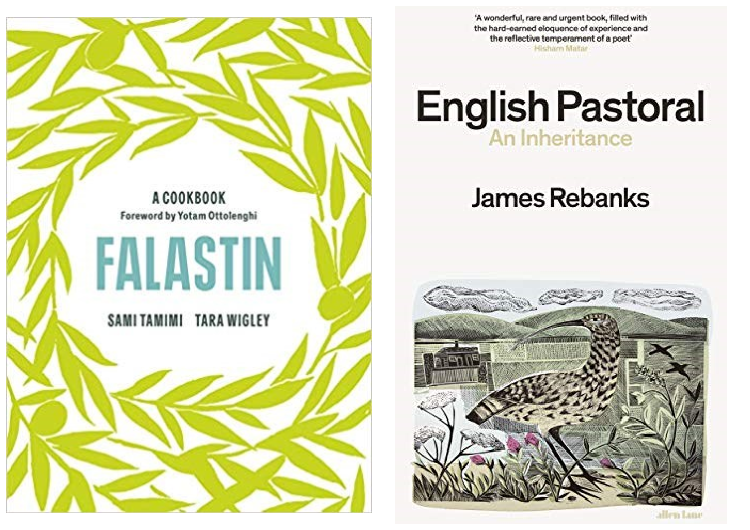 The categories include cookery books, prose books about food, podcasts, drink books, television programs, and several categories for writers. You will find some of your favorite cookbook authors and food writers represented among the nominees, but you might also discover some new names among the shortlist.
In the Food Book category, a book that wasn't on our radar bested two well-known and highly regarded volumes. English Pastoral: An Inheritance by James Rebanks edged out both Loaf Story: A Love Letter to Bread, with Recipes by Tim Hayward and Red Sands: Reportage and Recipes Through Central Asia, from Hinterland to Heartland by Caroline Eden to take home the award. The Debut Food Book winner was Grace Dent's Hungry: The Highly Anticipated Memoir from One of the Greatest Food Writers of All Time.
Four tomes vied for the prize of best Cookery Book: Summer Kitchens: Recipes and Reminiscences from Every Corner of Ukraine by Olio Hercules, Falastin: A Cookbook by Sami Tamimi and Tara Wigley, Jikoni: Proudly Inauthentic Recipes from an Immigrant Kitchen by Ravinder Bhogal, and Fire, Smoke, Green: Vegetarian Barbecue, Smoking and Grilling Recipes by Martin Nordin. Falastin took home the award, another feather in the (very full) cap of the Ottolenghi team. Callum Frankin received the Debut Cookery Book Award for The Pie Room.
View the complete shortlist for all categories, with winners highlighted, on our Fortnum & Mason 2021 Food and Drink Awards page. You'll also find links to pages with previous years' winners.