Food news antipasto
September 5, 2021 by Darcie
This week brings us plenty of news about several celebrity chefs/cookbook authors and their restaurant openings and closings. First up is that Gordon Ramsay is at long last opening another restaurant in Scotland, 17 years after his Glasgow eatery Amaryllis closed. The new outpost of Bread Street Kitchen & Bar will take over the former Refinery site at 4-8 St Andrew Square in Edinburgh. Andy Wenlock, chief executive at Gordon Ramsay Restaurants, said: "We have taken our time to look for the perfect location for our first Bread Street Kitchen & Bar outside of London and we are delighted with the site we have chosen in Edinburgh."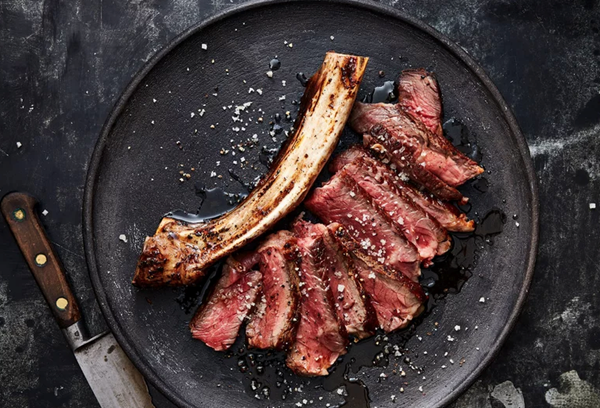 Halfway around the world in San Francisco, we learned that Corey Lee is shuttering his Michelin-starred restaurant In Situ, located at the San Francisco Museum of Modern Art. While the restaurant was closed last year for the pandemic, coronavirus is not the reason for its permanent demise. Instead, it happened because In Situ had reached the end of its five-year term at the museum, according to an Instagram post.
Crossing the waters to Australia, Smith & Daughters' founder Shannon Martinez is moving her restaurant and related takeaway outlet Smith & Deli to a new location in Melbourne. Combining the two under one roof, Martinez hopes they "will become the largest vegan food hub in the world." She is also changing the look of both eateries, saying she is bringing her "Vivienne Westwood fantasies to life".
Rosh Hashanah begins Monday evening, with challah, apples dipped in honey, and other traditional foods to celebrate the new year. Every family has their own special recipes, often handed down through generations, and chefs are no different. Learn what five chefs from around the world (including popular cookbook author Adeena Sussman) will be making on the Jewish high holiday. One common theme: all of the chefs are incorporating sweetness into their meals.
It can be difficult to recreate a high-end steakhouse experience at home, but knowing a few tricks can make your home-cooked steaks rival the delicious (but expensive) ones in restaurants. Chef Andrew Carmellini shares one such secret that involves "re-aging" steaks at home. He advises you do to something that boils down to 'one weird trick' – only this actually works.
Photo of Steakhouse style rib eyes from Food & Wine Magazine