Father's Day recipes
September 3, 2021 by Darcie
Sunday is Father's Day in Australia and New Zealand, but even if you don't live in those countries, it's a good excuse to celebrate the special men or father figures in your life. If you plan on making something special but are out of ideas, head over to Australian Gourmet Traveller, as they have assembled dozens of Father's Day recipes from brunch through dessert.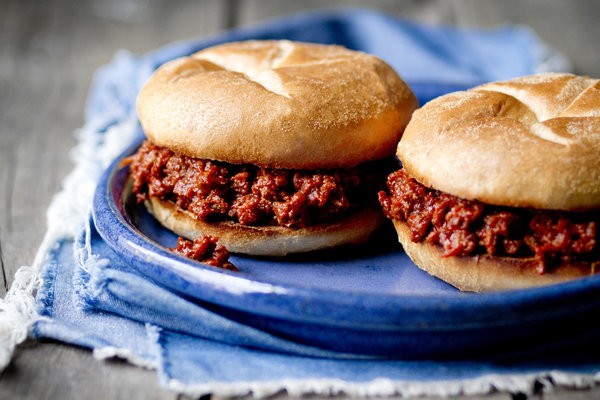 The recipes in that collection are far too adventurous for my father, whose favorite meal was steak on the grill, a baked potato, and pie for dessert. I do not recall much about eating on Father's Day, but I do have some pleasant food memories from when my dad did the cooking, which was pretty rare. My favorite "dad meal" was hands-down his sloppy joes. My father never used a recipe, preferring to ad lib each time. A few ingredients appeared in each iteration, but he often riffed on the seasonings, trying out new combinations and proportions. Key spices like chili powder and ground black pepper formed the backbone of the flavor, but there were always pinches of other spices and splashes of sauces like Tabasco and Worcestershire as well. 
My dad tasted as he added, stopping when he reached the flavor he was after, and no matter how much he tinkered with the recipe, my brothers and I were always pleased with the results. My father is no longer with us, but the pleasant memories of the sloppy joe dinners always bring a smile to my face. 
Photo of Sloppy Joes from The New York Times Cooking by Andrea Strong