A new Oxford Companion is on the way
September 1, 2021 by Darcie
The Oxford Companion series offers authoritative, highly researched deep dives into subjects like cheese, wine, and beer. Next month we welcome a new volume to these reference works: The Oxford Companion to Spirits and Cocktails, edited by David Wondrich and Noah Rothbaum, hosts of the podcast Life Behind Bars. The Oxford Companion to Spirits and Cocktails is the first major reference work to cover the subject from a global perspective, and provides an authoritative, enlightening, and entertaining overview of this third branch of the alcohol family. Imbibe Magazine's Penelope Bass recently sat down with cocktail legend Wondrich to discuss the new book.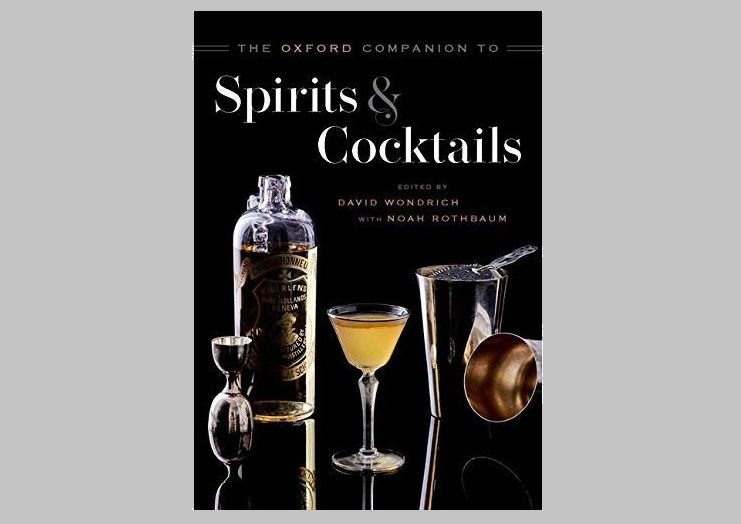 Wondrich said that while there have been other good reference books for spirits, most of them have focused on European and North American liquor. In the Companion, the goal was to "get a little beyond that, because it's a huge world of distilling. So that was one aim, and another was to reflect the revolution in history writing we've seen in that last decade," Wondrich explained. He also added that he hopes people will use the book as he would "They'll go with a purpose to look up something and then follow the cross-references, and two hours later they'll say, "Whoa, I didn't expect to go there."
The Oxford Companion to Spirits and Cocktails (publication date November 4, 2021) covers drinks, processes, and techniques from around the world. It provides clear explanations of the different ways that spirits are produced, including fermentation, distillation, and ageing, alongside a wealth of new detail on the emergence of cocktails and cocktail bars, including entries on key cocktails and influential mixologists and cocktail bars. With entries ranging from Manhattan and mixology to sloe gin and stills, the Companion combines coverage of the range of spirit-based drinks around the world with clear explanations of production processes, and the history and culture of their consumption.