Food news antipasto
August 22, 2021 by Darcie
Maggie Beer is an Australian national treasure. Her cookbooks have garnered numerous awards, and she has taken up the cause of trying to change the food in aged care through her eponymous foundation. The Sydney Morning Herald's Benjamin Law recently interviewed Beer, asking questions on a number of topics, including her life before her food career. (As a reminder, EYB has a complete recipe index of all Maggie Beer's recipes – from her cookbooks, TV shows, magazines and her own blog.)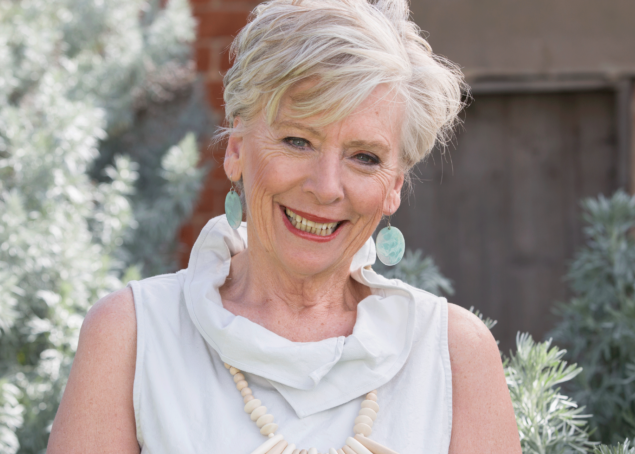 Usually I don't mention two stories from the same source in antipasto, but this week there was such an interesting juxtaposition between two articles that I am breaking this unwritten rule by including another Sydney Morning Herald piece, this one about bad-boy chef Jock Zonfrillo. The Australian MasterChef host recently penned a memoir that reads a lot like Anthony Bourdain's Kitchen Confidential, detailing drug abuse in a whirlwind culinary career that rocketed Zonfrillo to fame. However, many of the people interviewed about the memoir say that the events described didn't happen. For instance, chef Marco Pierre White – whom Zonfrillo portrays as a father figure in his book – says "Jock is not a bad man. He has a natural intellect and he's very nice. The only problem is that almost everything he has written about me is untrue." Separating the man from the myth is a difficult challenge.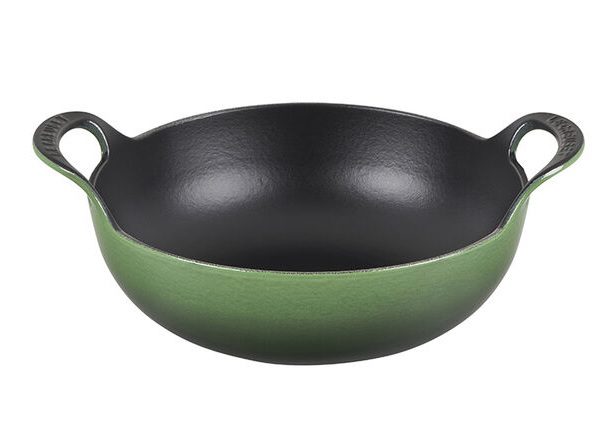 We have some exciting news from Le Creuset: they are having another Factory to Table sale. This sale offers savings on enameled cast iron, stoneware, nonstick, and enameled steel cookware in many different colors. I am intrigued by the Balti dish pictured to the right and am tempted by the low price on the Signature Oval Baker. I promised myself I would not buy any more cookware, but some promises are meant to be broken.
The Irish Food Writing Awards announced the finalists for Irish Cookbook of the Year via a tweet last week. The shortlist includes: Neven Maguire's Midweek Meals by Neven Maguire, The Joy of Food: A Celebration of Good Things to Eat by Rory O'Connell, Bacon: The Cookbook by Niamh Shields, F.X. Buckley: The Dublin Steakhouse by Stephen Buckley with Katy McGuinness, MILK by John and Sally McKenna, and The Irish Cookbook by Jp McMahon. The winner will be announced in September.
Every cook should have at least one good knife. While not inexpensive, quality knives are a good investment because you can use one a long time with proper care. If you are willing to spend a lot of money, you can get custom knives, which can cost several hundred to several thousand dollars each. Food & Wine takes us inside the world of custom knives, asking the question: are these knives worth the price?
Do you love avocados and live in London? Then you are in for a treat, as an avocado-themed restaurant is opening next month in central London. Called The Avocado Show, the eatery's menu features dishes where avocados have been substituted for traditional ingredients, such as a hamburger stacked between two avocado halves or a take on eggs Florentine, where the avocado replaces an English muffin.
For many of us in the northern latitudes, late August is peak tomato season. Gardens and farmers' markets are overflowing with heirloom beauties. If you are looking for new ways to use this summer's bounty, Eater offers the best summer tomato recipes for all types of tomatoes, from green ones to petite cherry or grape varieties, to meaty beefsteaks. You might also want to check out The Kitchn, which brings us the three best tools for tomatoes.