Food news antipasto
August 1, 2021 by Darcie
Even though I have pared down my kitchen tool collection, I still have several different whisks. Each handles a particular task better than others. If you're wondering which whisk performs best for different uses, head over to The Kitchn. They have put together a primer on types of whisks and the differences between them.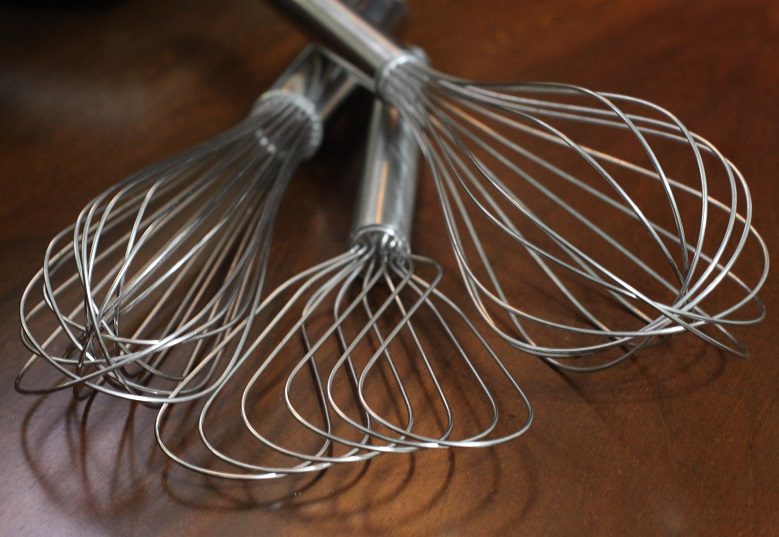 When I make a Caesar salad my husband always gobbles it up with relish. He read somewhere that anchovies were part of the dressing and he once told me that he was glad I didn't use anchovies to make my version. As I replied that "I have my own way of boosting flavor" I nonchalantly slid the tube of anchovy paste behind the bowl. Learn more about how anchovy paste is an umami powerhouse over at Bon Appétit.
Did you have a chance to try the mac and cheese ice cream limited edition? From everything I have read, the unlikely flavor combination has been a hit. "It is definitely cheesy," said Eater writer Amy McCarthy on NPR's Morning Edition. "It's a little funky, a little salty, a little sweet. But altogether I'd just say it just kind of comes together. It's very creamy and buttery and it's a lot better than you think it's gonna be." All of this hubbub makes me wonder if the tub of cheese powder I use on my popcorn could be put to a better use.
This summer people have been hitting the road for vacations, making up for the lost vacation season of 2020. For some this means renting a house or cottage for a week, opting to do at least some of the cooking themselves. The problem with rental kitchens is that they tend to not be very well stocked. Anna Berrill at The Guardian gives us some advice on what you can make if your holiday rental kitchen is a dud.
Almond milk is old news, overtaken in the faux milk category by oat milk, the 'it' milk of the moment. However, oat milk might soon be replaced as well by another upstart – potato milk. Food & Wine's Jelisa Castrodale explains why potato milk may be the most climate-friendly dairy alternative yet.