Why you should add tahini to your pantry
July 23, 2021 by Darcie
When I was growing up in a tiny town in the midst of the US Great Plains, I was not exposed to a wide variety of foods. It wasn't until I left home to attend college that I first experienced items most people would find ordinary, such as avocados, asparagus, and leeks, much less any foods from Asian, African, or Middle East cultures. One unusual food my miniscule hometown grocery store did carry was halva (the reasons for this remain a mystery). Once I discovered the countless other ways to enjoy tahini I became an evangelist for the substance. I missed this article from Food & Wine about the myriad ways to use the sesame seed paste when it was first posted last December, but it recently drifted across my social media feed so I am sharing it now.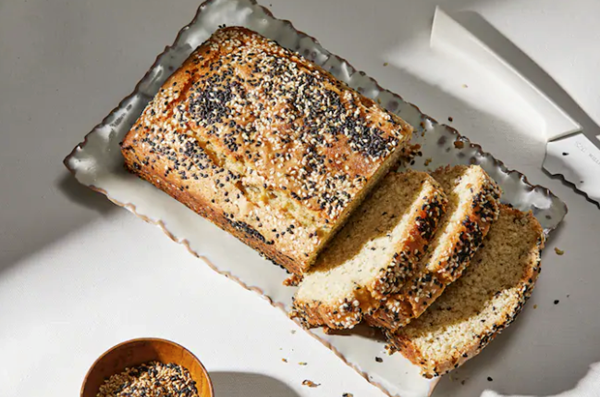 The article contains several suggestions from Amy Zitelman, author of The Tahini Table: Go Beyond Hummus with 100 Recipes for Every Meal and in Between. One of the most intriguing ways to use it is in a smoothie: "All across Tel Aviv, they have smoothie stands," says Zitelman. "My favorite midday meal would be one with tahini, banana, and dates—it's a match made in heaven. You can use silan as a great sweetener, but I love using pitted real dates that stay chewy after you blend it all together."
Along with boosting the flavor, tahini adds moisture to baked goods without the need for additional fat. It's also a versatile dairy substitute, adding body and creaminess where something like cream or yogurt would ordinarily be used. You can use tahini to thicken soups, or as a substitute for eggs or mayonnaise.
The EYB Library contains over 4,500 online recipes using tahini – that's an increase of nearly 200% over 2017, the last time I wrote an ode to sesame seed paste. Here are a few Member favorites to get you started: