This week: A sneak peek at cookbooks from Pati Jinich, Edd Kimber and Hisham Assaad, recently indexed books, recipes, giveaways and EYBD Previews
July 16, 2021 by Jenny
My fall/autumn cookbook preview is being drafted but I am awaiting more pdfs in order to try to give our members the most information on each title from around the world. Before the end of the month, I will have that published for you along with many EYBD Previews.
This week's roundup will give you a look inside Treasures of the Mexican Table: Classic Recipes, Local Secrets by Pati Jinich (11/2/21 – US/CA); Bayrut: The Cookbook: Recipes from the Heart of a Lebanese City Kitchen by Hisham Assaad (10/21 – AU/NZ/UK/US); and One Tin Bakes Easy: Foolproof Cakes, Traybakes, Bars and Bites from Gluten-free to Vegan and Beyond by Edd Kimber (10/21 – UK/US/CA/NZ).
Treasures of the Mexican Table: For her newest book, Pati Jinich brings home the signature recipes that home cooks, market vendors, and chefs have shared with her as she crisscrossed her native country for the past decade. Each of these recipes ended their journey in Pati's Maryland home where she went to battle (de batalla) repeatedly making these dishes for her family in order to reach buen sazón (getting the flavor just right). She guides us through each dish to ensure that we will achieve buen sazón for our family by providing us recipes that work.
I received the galley for this impressive tome this week. The contents cover Soups; Tacos, Quesadillas, Burritos, and Tamales; Salsas, Pickles, and Guacamoles; Beans, Rice, and Pasta; Eggs; Seafood; Chicken and Turkey; Beef, Veal, Lamb and Goat; Pork; Salads and Vegetables; and ends with Desserts as all good books and meals should.
Bayrut: The Cookbook: Recipes from the Heart of a Lebanese City Kitchen: The energy, diversity and intoxicating food culture of Lebanon's vibrant capital Beirut (aka, Bayrut), make it one of the most incredible cities in the Middle East. Famed for its varied, flavourful dishes that emphasize whole grains, fresh fruits, vegetables and seafood, Beirut is a true foodies paradise.
Hisham Assaad provides more than just the 70 accessible and mouth-watering recipes. Beirut is packed with stunning location photography and personal anecdotes from Hisham, making it a love letter about (and to) the Middle Eastern capital. This book is a dream with incredible food and stories that reflects the beauty and magic of this alluring city. I have reviewed the glorious contents of this title by pdf and I am counting the moments until I hold this book in my hand.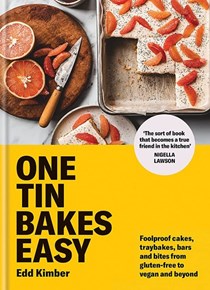 One Tin Bakes Easy: Foolproof Cakes, Traybakes, Bars and Bites from Gluten-free to Vegan and Beyond: One tin, 70 bakes – whether you want cookies or cakes, pastries or desserts, something fruity, chocolatey or nutty, baking just got even easier. Every bake can be made in the 23 x 33cm (9 x 13in) tin used in Edd's previous book, One Tin Bakes, but Edd will also offer guidance on baking in a 20 x 20cm (8 x 8in) square tin as well as a loaf tin, making these perfectly simple bakes for everyone to try, whatever equipment you have on hand and whoever you're baking for. This title shares ideas for bakes made in one-bowl or with 5-ingredients, as well as popular options for vegan, gluten-free and no-bake treats – allowing everyone at your table to partake.
While I love a baking book that presents a challenge, I also have the same loving feeling for one that delivers quick and easy and impressive. Edd does just that with recipes for Banoffee poke cake, Blueberry sour cream bars and Sesame milk chocolate short bread. Get your tins ready!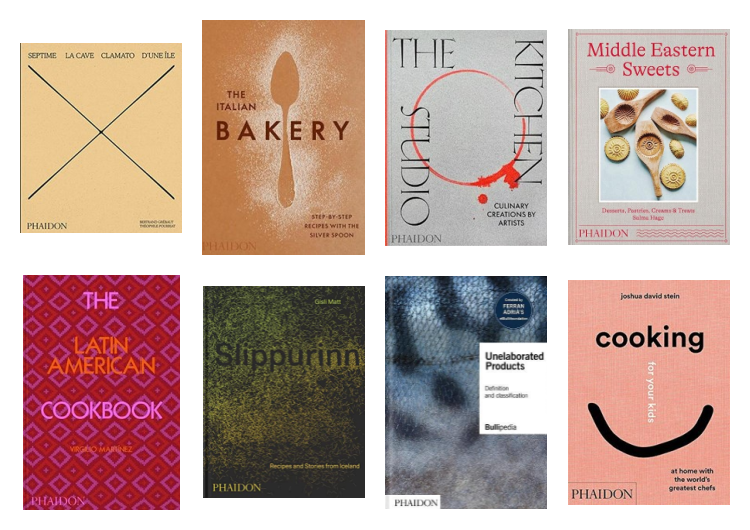 As a reminder, I provided a quick look at Dorie's and Rose's upcoming baking titles in earlier roundups; Modernist Pizza and Phaidon titles here; and you can see a monthly breakdown of the remaining cookbook releases in my 2021 New Cookbook Preview.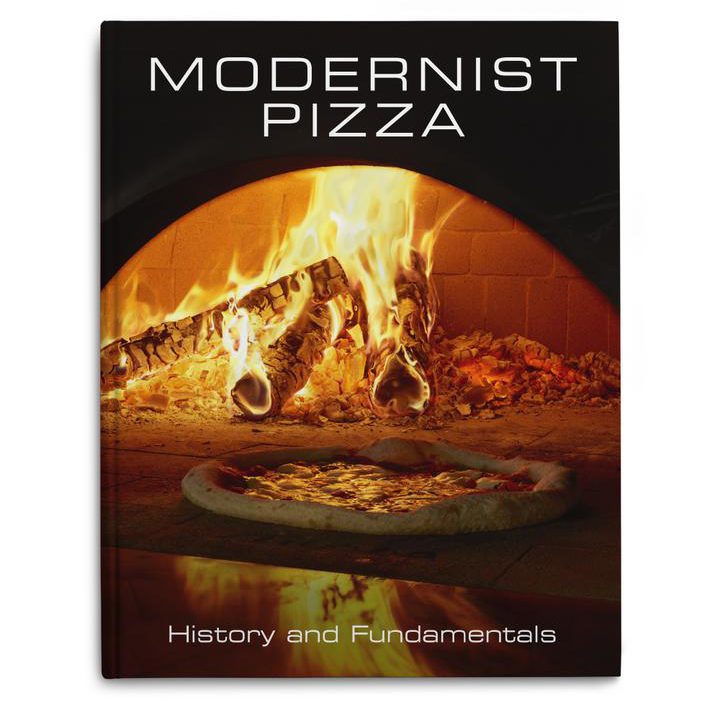 Every cookbook year gets more exciting!
---
This week on the blog
Since our last roundup, Darcie has written these articles:
Darcie's weekly food news antipasto is shared every Sunday and the tag #foodnews brings up these information-packed posts from the most current to the first one. Darcie can be followed on Instagram at darcie_bakes.
Since our last roundup, I have posted the following:
Please be sure to check our Calendar and our cookbook deals post (note the new permanent link) so check the blog for new sales (the ICYMI post explains the post in detail). My Instagram is thecookbookjunkies.
Jenny and the EYB Team
---
Recently Indexed Titles
Our team of member and pro indexers have been knocking out older and new titles alike; below are a few highlights. Recently indexed titles will always show up at the top of the EYB Library so you will always know which titles have just been indexed.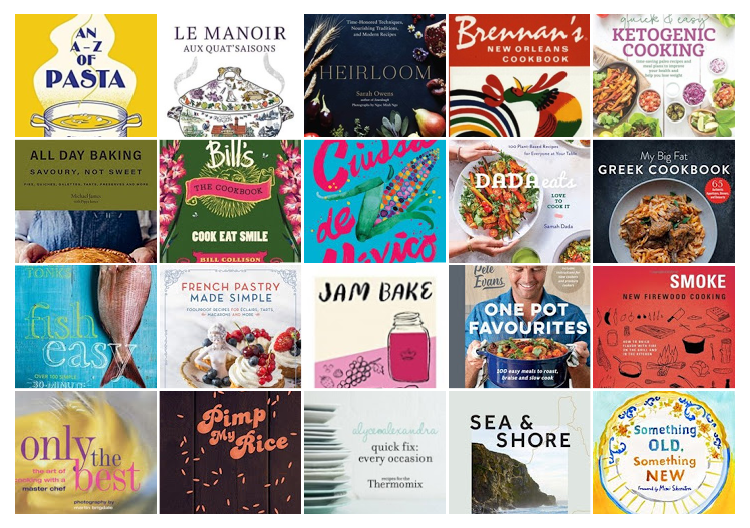 ---
Member Photo of the Week
Spiced, grilled & swaddled chicken thighs with the works from Cook This Book: Techniques That Teach and Recipes to Repeat (page 71) by Molly Baz submitted by member RachaelHeath09
Have you uploaded any of your own photos yet? Learn more! Please remember to update your profile with your Instagram name if you would like to be tagged in any photos that we share!
---
Featured Online Recipe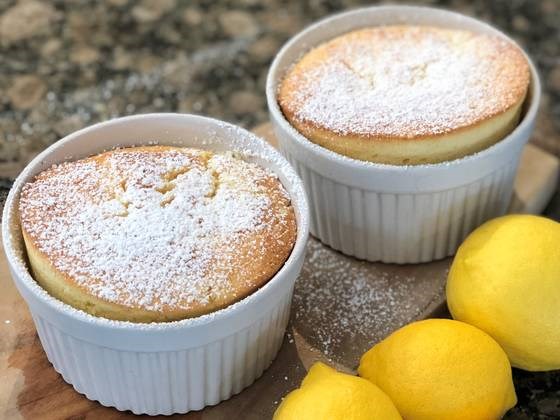 Lemon delicious from Maggie Beer
Adding Maggie Beer's blog to your bookshelf, will provide you with 702 new online recipes.
---
EYBDigital Previews
Recently we uploaded our 1,053rd EYBDigital Preview where a selection of full sample pages is available for the following cookbooks.
Learn more about EYBDigital Previews.
Note: To learn why you cannot add all EYBDigital Preview recipes to your Bookshelf, please read this Help page.

---
Cookbook Giveaways
Click on the Blue Link Below to Enter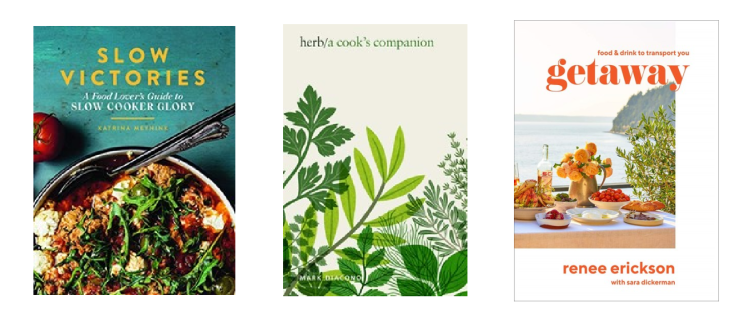 Enter our US/UK/AU/NZ giveaway to win one of three copies of Slow Victories: A Food Lover's Guide to Slow Cooker Glory by Katrina Meynink. Contest expires July 24th, 2021.
Enter our US/UK/AU/NZ giveaway to win a copy of Herb: A Cook's Companion, from Plot to Plate by Mark Diacono. Contest expires July 25th, 2021.
Enter our US/Canada giveaway to win one of three copies of Getaway: Food and Drink to Transport You by Renee Erickson. Contest expires July 27th, 2021.
The cookbook giveaway roundup shares all current giveaways.