A new addition to the list of quality Substack food newsletters
July 3, 2021 by Darcie
We've written before about food writers or collectives that are moving away from traditional media – and even from 'new' media like major commercial websites – and starting their own subscription newsletters with hosts such as Substack. While the quality of these newsletters varies, many produce exceptional writing, including Vittles and The Bittman Project. We recently learned of a new Substack worth following from food writer Hanna Raskin, formerly food editor of The Post and Courier newspaper in Charleston, South Carolina. She has also written a cookbook, New Charleston Cuisine: 50 Defining Dishes from the Holy City's Top Kitchens.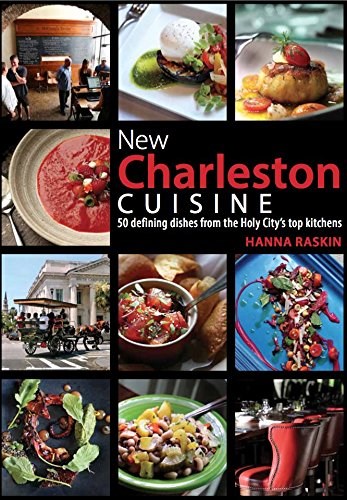 Raskin's solo venture is funded in part by Substack, as she explained in a recent email: "With the support of a generous grant from Substack Local, I'm leaving the paper to launch The Food Section, a newsletter devoted to food and drink across the American South…By the South, I mean the parallelogram roughly bounded by the Mississippi River; the Gulf of Mexico; the Atlantic Ocean and Interstate 64, minus St. Louis." (For better or worse, St. Louis is considered part of the Midwest.)
In The Food Section Raskin intends to write about the same issues she did at The Post and Courier, namely food history, politics, business and culture. She will include feature articles as well as restaurant reviews. While she is going it solo for the time being, she hopes to expand to include additional food writers in the future. Visit The Food Section to learn more about this new culinary newsletter.