Cooking with Marilyn Monroe (or at least her cookbooks)
June 5, 2021 by Jenny
If you have a spare $50,000 to $75,000 lying around, you can own a piece of history. Two cookbooks owned by Marilyn Monroe are going up for auction on June 22nd.

The cookbooks are: The New Fannie Farmer Boston Cooking School Cook Book and The New Joy of Cooking were both published in the early 1950s and said to be in decent shape despite their age – which is something I wish could be said about myself.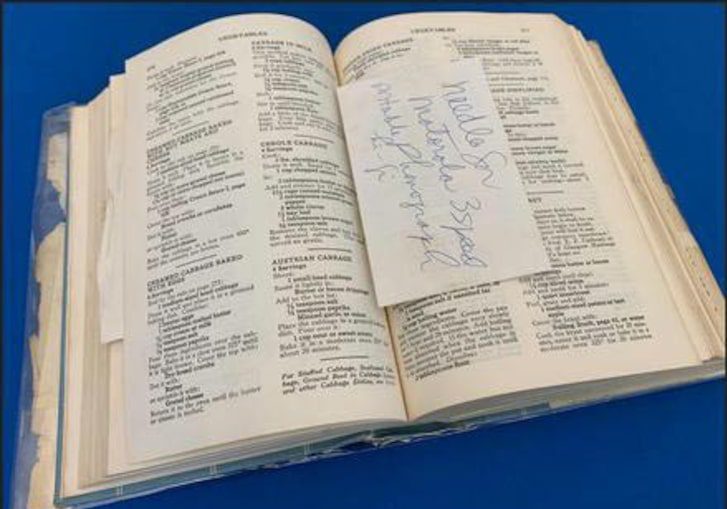 The pull of these cookbooks are the notes written by Marilyn herself including newspaper clippings, a menu and a typed diet plan. You can learn more about these books and the auction here.
I will pull my copy of the Joy of Cooking and watch Some Like it Hot as that is the closest I will come to cooking with Marilyn.
Photos: TMZ