What's wrong with following a recipe?
March 17, 2021 by Darcie
Last week I wrote about Sam Sifton's The New York Times Cooking: No-Recipe Recipes, which has a lofty goal of freeing people from the drudgery of relying on recipes to get dinner on the table. While I understand Sifton's arguments for the idea of no-recipe cooking, I noted that I would not be buying this book. Today I found an article that captured some of the feelings I had about the book. Writing in The Atlantic, Laura Shapiro reviews the new book in an article titled "When Did Following Recipes Become a Personal Failure?"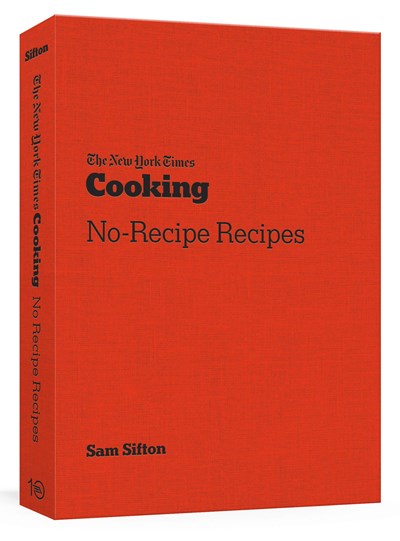 Shapiro excerpts a portion of the book that reads to her much like a recipe sans measurements, and wonders why "if we're being told how hot to make the oven, how the sauce should taste, how to prepare the pan, how long to cook the fish, and how to serve it—why not tell us how much soy sauce, mirin, garlic, and ginger we're going to need?" After all, the reason recipes started using standardized cups and spoons was because people who learned to cook with instructions like "a knob of butter" or a "fistful of herbs" found the imprecision in measurement to be detrimental.
One interesting historical perspective Shapiro brings to the discussion involves gender. She points out that for decades, the common rule was that women slavishly followed recipes while great chefs (meaning men) cooked more spontaneously. Chef Raymond Oliver noted that he omitted "exact quantities and proportions" in his 1961 tome A Man's Cookbook because men cooked "in a spirit of joy" and did not require the limitations imposed by strict measurements. Shapiro is thankful that Sifton's book does not wander down that path, but she does wonder who the audience for the book is supposed to be. She feels like it will not provide enough guidance for the timid cook, but those who are comfortable in the kitchen already feel free to improvise and can riff off any cookbook.
Whether someone follow recipes precisely (at least on the first attempt) or feels free to detour from the quantities and instructions – no one should feel guilty for his or her style of cooking. That's why it is great that we can have cookbooks of all kinds, from the relaxed style of No-Recipe Recipes to the precision of Modernist Cuisine. There is no one-size-fits-all cookbook, but with thousands of them being published every year, you should find a few that are perfect for you.