Sahten – The Skatepal Cookbook
February 24, 2021 by Darcie
'Sah-ten' translates roughly from Arabic to 'two healths'. It's a phrase frequently used in Palestine when food is placed on the table, akin to bon appetit. Recently, we learned of a cookbook that benefits an unusual recipient: the skateboarding scene in Palestine entitled Sahten: The Skatepal Cookbook.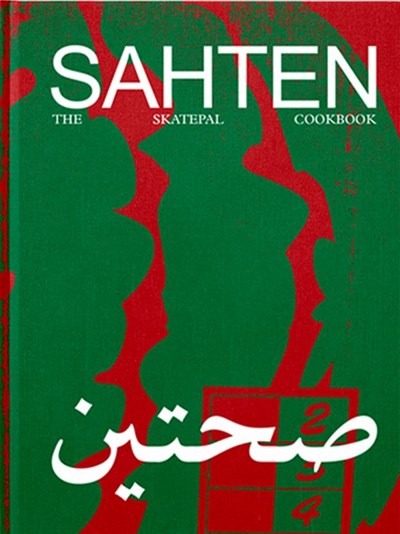 This book paints a picture of the Palestine skateboarding scene told in the form of a cookbook. Included recipes have been collected from various figures in Palestine's skateboarding community, supplemented by a handful of recipes from shop owners, local heroes, past volunteers, and even by Palestine's own international master chef, Sami Tamimi.
Each dish has been illustrated by Palestinian-Canadian animator Noor Abouseido, and colored in by young skaters in Palestine and the Palestinian diaspora in Canada.
Alongside the recipes, you'll find interviews with local and international skaters, a yoga sequence to help ease any skate-related aches and pains, and various other features, all peppered with photography collected over the years. All proceeds from the book will help support SkatePal's continued work in Palestine. You may order the book through the SkatePal site.
Contributors include:
Amr & Mhaned (Al Amad & Sons)
Abu Ali Sawalma
Jess & Meg (What The Fattoush)
Izzeldin Bukhari (Sacred Cuisine)
Moath & Nada Qashoo (Mini Hiba)
Abood Barhan
Sami Tamimi
Aram & Sorida Sabbah
Yasmeen & Suha Foqha (Palestinian Youth Club)
Tessa Fox
Diana Musa
Josh Sutton
Em Hamadneh
Malak Battatt
Tayseer Hamadneh