Spring 2021 Cookbook Highlights
February 9, 2021 by Jenny
As most of you are aware, I continually update the 2021 Cookbook Preview post with additions each week. Working on the EYB Library and adding new cookbooks is one of my favorite jobs. Adding these soon-to-be released titles to our preview post gives me the same feeling of excitement as Christmas morning to a child.
Today, I'm going to share a deeper look into some stellar titles coming in the months February through May that I have had the pleasure of reviewing a galley. The 2021 Cookbook Preview shares a detailed listing by month of most worldwide cookbook releases (so many great books this year, again) but the following provides a taste of what we have to look forward to this year.
There are some preorder perks for certain Spring titles. Find out more here.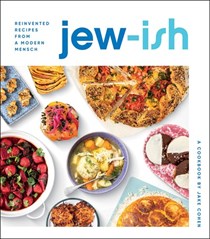 Jew-ish: A Cookbook: Reinvented Recipes from a Modern Mensch by Jake Cohen: I was excited about this book even before I reviewed the galley. Now, after scrolling through the e-galley (my least favorite way to look at a cookbook) I am giddy. I kept going back scrolling through the book. This title is everything you would expect from Jake (follow him on Instagram and see for yourself). Jew-ish contains craveable recipes, gorgeous photos, step-by-step process images for braiding challah and other techniques. You've heard of Persian rice tahdig – Jake takes tahdig to new levels – potatoes, sweet potatoes, latkes – and more – this is just one example of his genius!
---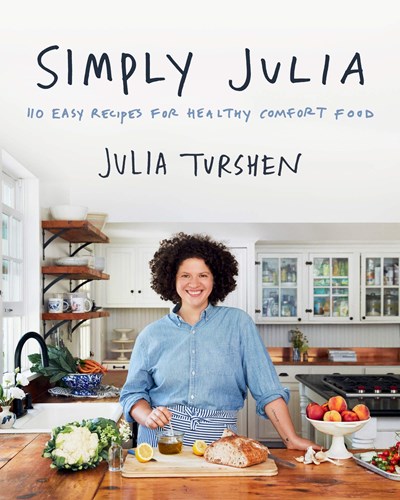 Simply Julia: 110 Easy Recipes for Healthy Comfort Food by Julia Turshen: Julia is our generation's culinary icon and her latest book Simply Julia is a numbers name. Beginning with simple concise lists covering a variety of topics such as five things that are always in my refrigerator, five tools you must have, five spices that are always in her spice drawer, etc. Her chapters are similarly organized including 11 weeknight go-tos or 11 vegan one-pot meals for everyone. These are recipes that are healthy but delicious, interesting but approachable and will be loved by all. Enjoy Sesame Rice Bowls with Tofu, Quickles and Peanut Sauce, Swedish Turkey Meatballs or Shredded Pork in the Spirit of Cochinita Pibil.
---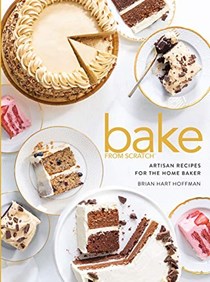 Bake from Scratch, Volume 5: Artisan Recipes for the Home Baker by Brian Hart Hoffmann brings all the recipes from the gorgeous magazine that has revived print media. Yes, I love the magazine arriving every month to inspire my baking but nothing feels as great as holding the cookbook filled with all those recipes. Volume 5 is a collection of more than 650 recipes, commemorating the fifth year of Bake from Scratch magazine. The gorgeous photography that is well-known from the magazine accompanies the recipes in this compilation.
---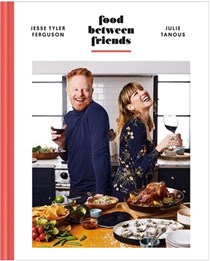 Food Between Friends by Jesse Tyler Ferguson and Julie Tanous: Are you one of those people who question why television/movie celebrities need to write a cookbook? Sometimes I admit – I am judgy. Well, I am eating my words because Jesse Tyler Ferguson and his best friend Julie Tanous, who is a recipe developer, have created a gorgeous book filled with yumminess. Fudge brownies with a spicy peanut butter swirl, Miso polenta, and Chile rellano meatloaf are a few examples of the recipes here.
Mister Jiu's in Chinatown: Recipes and Stories from the Birthplace of Chinese American Food by Brandon Jew and Tienlon Ho: The acclaimed chef behind the Michelin-starred Mister Jiu's restaurant, Brandon Jew, shares the past, present, and future of Chinese cooking in America through 90 mouthwatering recipes. The book begins with tips on how to make the most of the recipes contained therein and then shares a plethora of spice blends, oils, mustards and more before gracing us with the actual dishes that include: Sourdough green onion pancakes, the most scrumptious looking Orange chicken wings, and a several page spread on the Four seasons of pot stickers. Each recipe gives the cook – prepare ahead information, active time needed for the recipe plus any special equipment required. The instructions are detailed, the imagery spectacular and the dishes drool-worthy.
---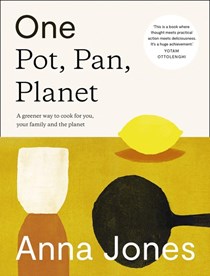 One: Pot, Pan, Planet: A Greener Way to Cook for You, Your Family and the Planet by Anna Jones will be released in the UK in March and comes to the US in November with the title A Greener Way to Cook: Joyful, Delicious Recipes for One-Pot Meals That Are Good for You and the Planet. Anna shares over 150 recipes alongside dozens of ideas for super-quick one-pan, one-tray suppers. Travel the world with dishes such as: Persian noodle soup; Korean carrot and sesame pancakes; African peanut stew; Baked dahl with tamarind-glazed sweet potato; and Halloumi, mint, lemon and caramelised onion pie. All delicious, whether made vegetarian or vegan, Anna also helps you to reduce waste, use leftovers and make your kitchen plastic free. Disclosure: I have not reviewed a pdf of this title but Anna Jones' books are always keepers.
---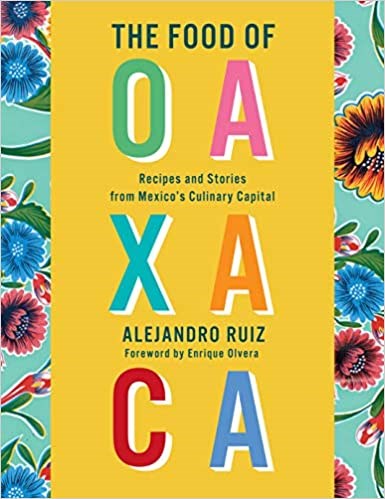 The Food of Oaxaca: Recipes and Stories from Mexico's Culinary Capital by Alejandro Ruiz introduces home cooks to the vibrant foods of the chef's home state Oaxaca referred to as the culinary capital of Mexico by CNN. Here are more than 50 recipes both ancestral and original which are divided into three parts, the book covers the traditional dishes of the region; the cuisine of the Oaxacan coast; and the food he serves today at his acclaimed restaurant, Casa Oaxaca. Photographs are generous throughout this book that is far more than a collection of recipes – it is a love letter to the cuisine of Oaxaca and the Oaxacan people.
---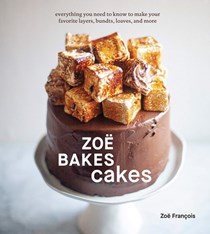 Zoë Bakes Cakes: Everything You Need to Know to Make Your Favorite Layers, Bundts, Loaves, and More by Zoë François: This book is spectacular and extra bonus – the how-to (so many images) and author photos in the book were taken by Sarah Kieffer (a baker extraordinaire in her own right). Filled with all the cake knowledge that Zoë processes, recipes that inspire and impress all levels of bakers and the stunning photography – this book is a hit. Zoë recently shared information about her new baking show – Zoë Bakes.

---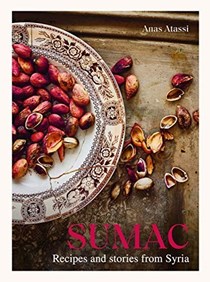 Sumac: Recipes and Stories from Syria by Anas Atassi is being released in Australia in March and in the US in April. This book includes over 80 recipes inspired by Atassi's family recipes and travels, as well as the stories, celebrations and memories of loved ones in Syria that inspired the recipes. It includes the wonderful Friday breakfasts he'd eat in his grandmother's garden, his mother's sfeeha, along with the falafel he now loves to make for his friends, along with many other mezze, salads, meats, vegetables, and desserts. Sumac is the vibrant gem of the spice world and this book artfully captures the brilliance and beauty of the cuisine of Syria.

---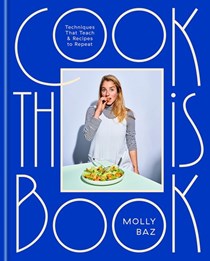 Cook This Book: Techniques That Teach and Recipes to Repeat by Molly Baz: Here the author breaks the essentials of cooking down to clear and uncomplicated recipes that deliver big flavor with little effort and a side of education, including dishes like Pastrami roast chicken with schmaltzy onions and Dill, chorizo and chickpea carbonara, and of course, her signature Cae Sal. There are dozens of QR codes throughout the book accessed through the camera app on your smartphone, that link to short technique-driven videos hosted by Molly to help illuminate some of the trickier skills. The recipes in this book are dripping with deliciousness.
---
Cook Real Hawai'i by Sheldon Simeon and Garrett Snyder: Sheldon is a two-time Top Chef finalist and Fan Favorite and his food always impressed me. Here he delivers 100 recipes that embody the beautiful cross-cultural exchange of the Hawaiian islands. Crispy gau gee with shoyu mustard, Maui flying saucers (described as a love child between sloppy Joe's and a grilled cheese) and Condensed milk cheesecake with Ovaltine crust are a few examples that give you a taste of what Sheldon is offering here. As I review each galley again of these soon to be released books, I am amazed by the quality and diversity of each selection.
---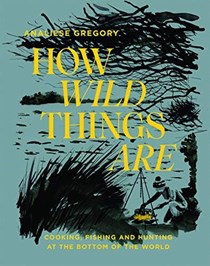 How Wild Things Are: Cooking, Fishing and Hunting at the Bottom of the World by Analiese Gregory celebrates nature and the slow-food life on the island of Tasmania. When chef Gregory relocated after years of cooking in some of the world's best restaurants, she found a new rhythm to the days she spent cooking, fishing, foraging, hunting and discovering. With more than 40 recipes, including ferments, interwoven with Analiese's compelling story, and accompanied by stunning photography, this title is also a window into the joys of travel, freedom, vulnerability and the perennial search for meaning in what we do. The recipes are approachable – save Possum sausages – because I am not sure where to resource possum (I can subsitute another protein). Examples of other dishes include: Manuka honey madeleines, Potato galette, Green garlic oil flatbread, and a Basque cheesecake. This is a gorgeous book.

---
Other titles include (I will provide more details on these as they arrive and/or during our new cookbook review each month):