Larousse Patisserie and Baking: The Ultimate Expert Guide, with More Than 200 Recipes and Step-by-Step Techniques Cookbook Giveaway
December 6, 2020 by Jenny
Enter our US giveaway to win one of two copies of Larousse Patisserie and Baking: The Ultimate Expert Guide, with More Than 200 Recipes and Step-by-Step Techniques by Larousse.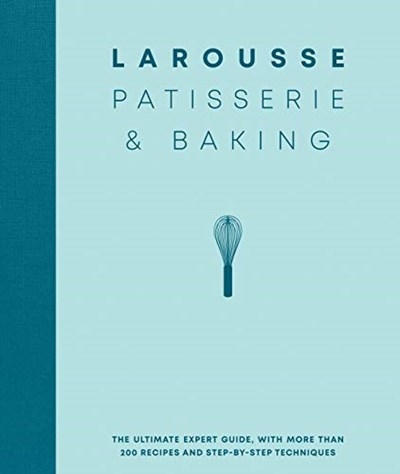 Larousse Patisserie and Baking covers all aspects of baking – from simple everyday cakes and desserts to special occasion show-stoppers. There are more than 200 recipes included as well as guides to important techniques to guarantee your bakes are perfect every time.
The beautiful book also shares workshops on making different types of pastry, handling chocolate, cooking jam, and everything else that you need to know about pastry, patisserie, and baking. Each recipe is photographed and there are more than 30 step-by-step technique sections. All of this knowledge and deliciousness is packed into a cloth-covered slipcase.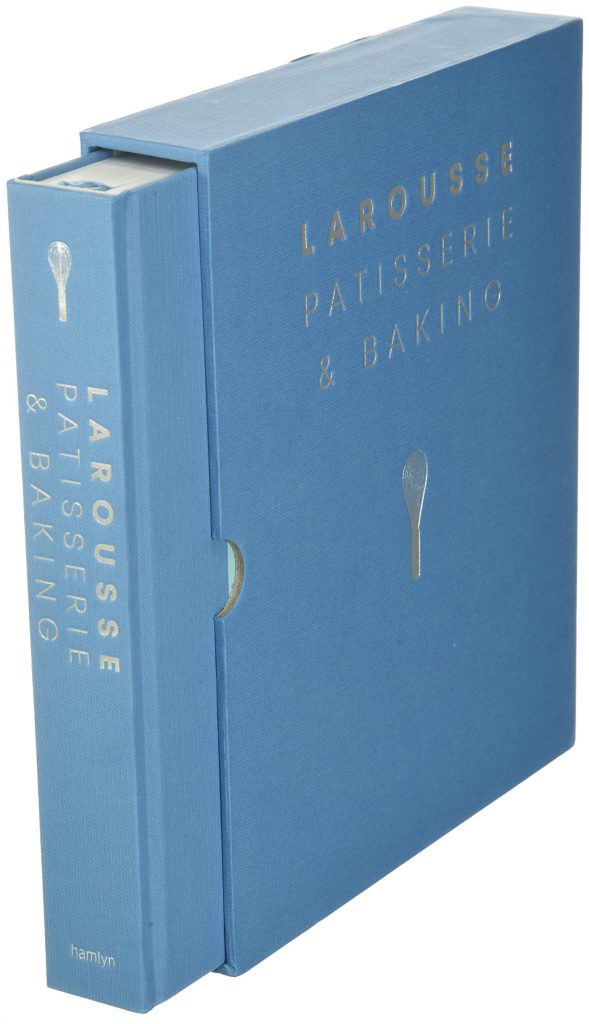 Often times when pastry schools or luxury cookery brands publish cookbooks they can be overwhelming even to experienced cooks/bakers. In the case of Larousse Patisserie and Baking, it is just the opposite. This title is very approachable to all levels of bakers.
Special thanks to the publisher Hamlyn for providing a recipe that our members can try now and for offering two copies of this book in our giveaway below.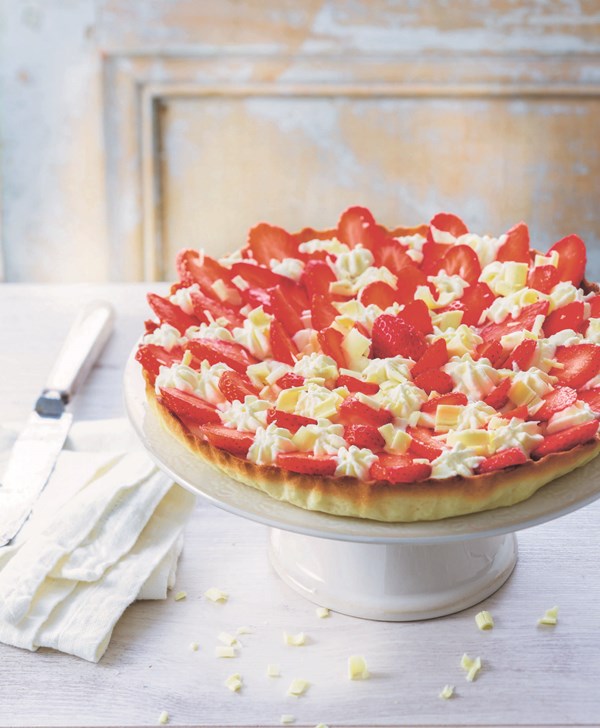 Strawberry, mascarpone and Chantilly tart
Add this recipe to your Bookshelf (click the blue +Bookshelf button).
Serves 6 – Preparation time: 25 minutes – Cooking time: 15–20 minutes
Ingredients
1 sheet of ready-rolled all-butter sweet shortcrust pastry
1 tablespoon caster sugar
500g strawberries, sliced
50g white chocolate
For the chantilly cream
250ml very cold whipping cream
100g mascarpone
2 tablespoons icing sugar – extra for dusting
1/2 teaspoon vanilla extract
Preheat the oven to 180°C (350°F), Gas Mark 4. Use the pastry dough to line a 26cm round tart tin, preferably one with a removable bottom. Sprinkle a layer of caster sugar over the pastry dough and blind bake it for 15–20 minutes. Allow it to cool completely.
Using an electric whisk, whip the cream with the mascarpone, icing sugar and vanilla extract to make a firm Chantilly cream. Refrigerate the cream until needed.
Shortly before serving the tart, spread half the Chantilly cream over the base of the pastry case and put the rest in a piping bag with a fluted nozzle. Pipe Chantilly stars onto the tart and arrange the strawberries between them. Make white chocolate shavings using a peeler and sprinkle these on top of the tart, then dust with a little icing sugar. Serve immediately to keep the tart from becoming soggy.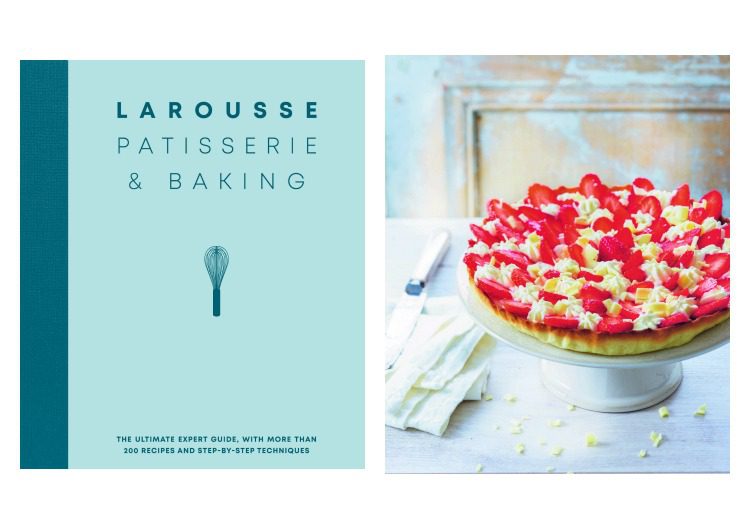 Special thanks to the publisher for offering two copies of this title to our members in the US. Entry options include answering the following questions in the comments section of this blog post.
Which recipe in the index of this title would you make first?
Please note that you must be logged into the Rafflecopter contest before posting or your entry won't be counted. For more information on this process, please see our step-by-step help post and this forum post. Once you log in and enter your member name you will be directed to the next entry option – the blog comment. After that, there are additional options that you can complete for more entries. Be sure to check your spam filters to receive our email notifications. Prizes can take up to 6 weeks to arrive from the publishers. If you are not already a Member, you can join at no cost. The contest ends at midnight on May 26th, 2021.
a Rafflecopter giveaway